Depression and Acceptance of Mental Illness
Most days, I'm pretty accepting of having depression. Some days, I'm not. One of those days happened recently when I heard two young women excitedly discussing their plans for the future. They looked to be about the age I was right before I was diagnosed. Back then I had concerns and worries, but big mental health diagnoses were just not on my horizon. As far as I knew at least.
Depression and Seeking Acceptance
Nowadays, every major decision I make is colored, at least somewhat, by my diagnosis and the reality that as well as I may feel today, the odds are good that someday in the future, I will go through another depression. The reality is that this diagnosis is with me for life. My diagnosis is not going to change, so I have to. I have to focus on taking good care of myself and also on acceptance of depression and anxiety in my life. What does acceptance look like? Sometimes it's warm and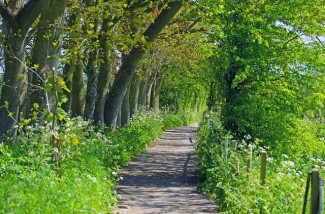 fuzzy like a favorite blanket. Other days it's jagged and sharp like a piece of broken glass. By that I mean that some days I just don't feel like dealing with having a mental illness diagnosis and all that means for my life. The thought of acceptance digs against me uncomfortably. So I don't think that acceptance of depression means that I decide to accept it and my work is done. Rather, it's a day-by-day endeavor.
What Can Help Us Reach Depression Acceptance?
Be an active participant in your care – I searched to find a therapist and a psychiatrist that I felt comfortable with and it's made all the difference. I trust them with my life, literally. Beyond the doctor and therapist visits, I read everything I can about how to deal with depression. I'm always on the lookout for something new and helpful.
Think of yourself as a work in progress – I know this can be a tough one. I tend to be a bit of a perfectionist and there are plenty of times that I wish I could trade in the work in progress idea for one where life is a nice, set concept. But, as my diagnosis has taught me, life just doesn't work this way. It's constantly changing, as are we. And this is actually a good thing, but it can take some getting used to.
Be in the moment as much as possible – For those of us with depression diagnoses, our minds can be our own worst enemy, continually rolling out the negativity and anxiety. For me, this has raised the question as to how I could ever accept my diagnosis for the rest of my life when the present is, at times, so uncomfortable. This is why I'm a big fan of mindfulness techniques that help us focus on the moment and focus on life one step at a time.
APA Reference
Tazzi, J. (2014, July 9). Depression and Acceptance of Mental Illness, HealthyPlace. Retrieved on 2023, December 1 from https://www.healthyplace.com/blogs/copingwithdepression/2014/07/depression-and-acceptance
Author: Jennifer Tazzi
Dear Rain,
It's my pleasure to have the opportunity to share and I am glad you are as well. You're doing a service. In terms of finding an audience, I think you're off to a great start with your website, blog and social media presence. I am a bit of a beginner myself so my advice is a little brief. In addition to HealthyPlace, I would encourage you to seek out mental health advocacy groups and just keep looking for opportunities to tell your story. Good luck!
Jenn
Hi Jennifer, I want to thank you for sharing your experience with Depression. I have just started doing the same, and it is very comforting to know that other people like yourself are having similar experiences. I have started sharing my personal experience with Depression as well as some poetry that I wrote throughout the worst of my Depression. I wonder if you have any tips for me regarding reaching an audience of people living with Depression? As of right now, I have a simple beginner's website through a free host (webs.com), as well as a blog with that website. I am also on Twitter and Facebook, and I am looking into some other ways to get my story out there. I would love to hear any tips you might have for me.
Thanks!
Rain
Thanks for your amazing post & video, especially the poems
You're welcome and glad you enjoyed them! Emily Dickinson rocks!
Leave a reply