About Jennifer Tazzi, Author of the Coping with Depression Blog
Seeing the World Through the Eyes of Depression
For as long as I can remember, I've seen myself and the world around me a little differently than the average person. There was a lot of negativity and fear inside me. It wasn't until my early 20s that I realized that anxiety and depression were a big part of this type of warped perspective. At the age of 28, I was diagnosed with bipolar 1 disorder. For years I fought my diagnosis, not believing that it could apply to me.
Learning About Depression and Functioning in the World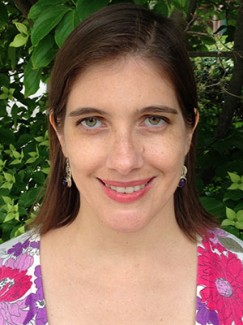 But it's been about 10 years since then, years in which I've learned a lot about myself and bipolar depression. I've learned that some people like me have a version of bipolar where symptoms, when they occur, are almost entirely depressive, rather than manic. (Though I still do have to deal with ups and downs in moods, as well as anxiety.) I've also learned that while it takes work, with the right treatment, people with depression in its varying forms can be functioning, contributing members of society. In addition, depression is a disease just like heart disease is and those who suffer from it shouldn't be judged any differently.
Coping With Depression Together
About 10 years ago, I started on a journey to understand my brain and myself and to learn how we could get along better. I've learned that coping with depression is often a daily task. The good news is that I now have a lot of anecdotes, insights and plans for dealing with depression that I would like to share here in this blog. My coping strategies that I would like to share include the areas of: medication, therapy, exercise, diet, mindfulness and meditation. I hope these strategies are helpful and help us all feel a little more connected.
Learn More about Coping with Depression Blog Author, Jennifer Tazzi
APA Reference
Tazzi, J. (2014, May 28). About Jennifer Tazzi, Author of the Coping with Depression Blog, HealthyPlace. Retrieved on 2023, October 1 from https://www.healthyplace.com/blogs/copingwithdepression/2014/05/about-jennifer-tazzi
Author: Jennifer Tazzi
Jennifer, I'm very curious about what you said in your bio above.. that "some people...have a version of bipolar where symptoms, when they occur, are almost entirely depressive, rather than manic."
I have read this occasionally from other folks, but with no real references.. and haven't had any luck finding any good references online. I feel that description characterizes me more than just depression alone, but since I don't really have manic phases, all doctors I've seen are dismissive of the possibility.
Any resources you might be able to lead me to would be most appreciated. Thank you and I look forward to following your posts.
Dear Morgan,
I was told this by my doctor several years ago when I was first being treated, that for many people with bipolar, depressive episodes are more frequent than manic episodes. Aside from the information on Healthyplace about bipolar I and II, I also found a statement on a NAMI (National Alliance on Mental Illness) webpage that referred to depressive episodes being more frequent than manic or hypomanic episodes (http://www.nami.org/Content/NavigationMenu/Mental_Illnesses/Bipolar1/Symptoms,_Causes_and…).
I hope this is helpful and wish you well on your journey to finding what works for you.
Best,
Jenn
Anita,
Thank you and I look forward to checking out your blog.
Jenn
Hi Jennifer, Thank you for sharing your story. I've created a site to increase mental illness awareness and would be honored if you would consider posting articles on my blog. http://mentalillness-doyouknow.com
Thank you!
Thank you, Ray. I am looking forward as well.
Lance, I agree, depression can be a minute to minute task. I hope you are getting the support you need.
Thank you for the beautiful words and the memories, Mrs. Peo. I have definitely been recapturing the joy and hope to share that with others too.
Thank you, Annette, I'm happy to do this work. And thank you for your kind words. :)
Thanks, Donna. Looking forward to writing and connecting.
My pleasure, Gretchen. And thank you for your beautiful words. Well said.
Look forward to reading your blog
Jennifer,
Thank you for speaking up for us who travel daily on a path which we have not chosen.....the scars are invisible, but they remain within us.....an illness not given enough attention due to the stigma attached to it
Thanks, Erin! I'm looking forward to sharing my experiences and to working with you on the blog.
Hello,
Thanks for your post. I look forward to reading your posts as you go along.!
Hi Jennifer!
It sounds like you have some real experience to share with all of us. I'm really excited to read your posts and to share the Coping With Depression blog with you. Be well!
Erin
Jennifer you are a very strong woman to put your story out there for the whole world to see. I agree that dealing with depression is often a daily task. I think the wording could have been different. At times my depression is a constant minute by minute struggle.
I remember you as a little timid, but a happy kindergartner who maybe was a bit of a perfectionist, a bit hard on herself......but I remember your face filled with joy! I hope you have managed to re-capture some of that joy on your life's journey. I applaud you for your insights and willingness to share your story. How proud I am of you. You will be able to touch so many people and help to make a difference....go get 'em!!
Hi Jen,
Thank you for the work you have begun. You are a beautiful person. Your spirit and grace are still shinning through. My continued love and prayers. Thank you, again.
Leave a reply