3 Truths About Self-Esteem and So Long from Jessica Kaley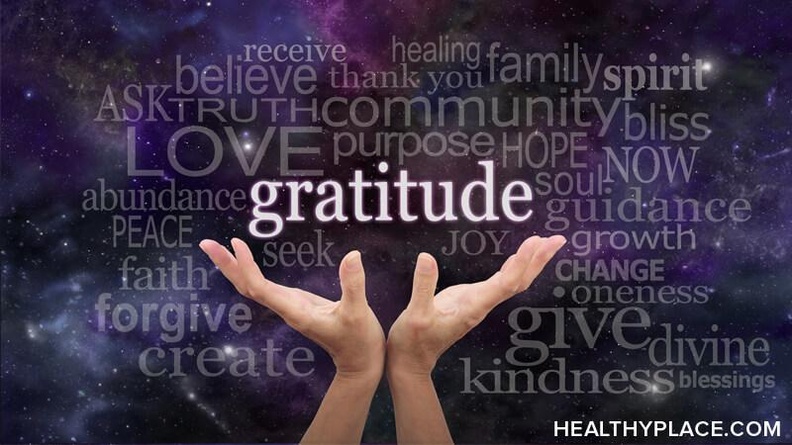 This will be my last post for Building Self-Esteem, and I want to leave you with three truths about self-esteem. It's been a little over a year since my introduction post, and what a year it's been. In addition to working through my self-esteem issues and sharing my stories, these posts have become a journal of my pandemic experience.
When I wrote my first post, I had just retired from full-time work. Physical and mental health issues made going to work each day a challenge my whole life, and I was excited to no longer live on other people's schedules. I went to the gym daily that first month of retirement in February 2020, and I began writing for HealthyPlace.
Outside Forces Can Affect Self-Esteem
The news from Italy about a virus that originated in China caught my attention. When many hospitals overseas were incapable of meeting the demands of this outbreak, and the U.S. did nothing to close its borders, I went shopping for three months' worth of groceries and prepared to hunker down. I entered lockdown the first week of March because of my underlying conditions and have relied on deliveries ever since.
I live alone and far from my family, so I have seen almost no one for almost a year. A handful of times, I have allowed people in my home for maintenance purposes or carefully managed visits from one friend at a time. I watched my daughter get married, masked and mostly hug-free. I also underwent a few minor surgeries and some emergency doctor visits, but that has been the extent of my face-to-face interactions with people.
Since February 2020, I have chronicled my life here from the viewpoint of building self-esteem. I started from a place of strength, but as the pandemic situation worsened, I descended into the longest and scariest depression of my life. With the help of my therapist, I eventually turned it around, but the effects were devastating. My attitude is better, but my physical state has deteriorated from lack of activity. I am close to an invalid, taking more medications and carrying more weight. I have reversed all the gains I made since moving out of an unhealthy situation three years ago.
The Truths I've Discovered About Self-Esteem
This quiet year of loneliness was like a deep dive into my psyche. I had little else to do besides contemplate my past choices and future possibilities. Writing for HealthyPlace became part of this personal work. Before I started to author this blog, I didn't realize I had a self-esteem problem. The time spent reflecting on why I do what I do has led me to revelations that help me see a bright and beckoning future once again.
I am grateful for the opportunity to share my thoughts and journey with you. There are a few truths about building self-esteem that I hold dear to my heart, and I will leave you with them as parting words.
The world requires diversity to survive. You have a set of talents and challenges that make you who you are, and you're supposed to be different from everyone else. Stop trying to fit in with the crowd or please those who don't understand that diversity brings the widest selection of skills to the table. Just be the best you possible, no matter how quirky that makes you feel. The purpose of your uniqueness will reveal itself in time. Celebrate that uniqueness.
The key to happiness is figuring out what makes you happy. No one else has the right to tell you what happiness should entail or how you should achieve it. You will be dissatisfied in life if you listen to their opinions instead of finding your own bliss. Create a set of life goals that define your personal vision of success and happiness. This is part of celebrating your uniqueness. You are allowed to choose a destination to aim for and a path to follow. Imagine the future you want to live in, then use that picture to help you make decisions. Each step closer to that picture confirms that you're on the right path.
Life is a journey that requires continuous learning and adapting to succeed. Nothing in this world is static, and that includes you. Resistance to change is a waste of energy, so learn how to go with the flow as you move closer to your personal goals. Do your best with the knowledge you have today, then keep learning and adapting, so you can do even better tomorrow. This approach will bring self-love while you continue to strive for improvement. You are both a work in progress and a masterpiece right now.
One More Truth: Find Joy Each Day to Build Self-Esteem
Practice gratitude daily to maintain balance and to focus on how wonderful life is. Love yourself so much that you become the person of your dreams and celebrate each step you take on that journey. Pay attention to what brings you joy and include these in your daily life. I will always have cats, 70s soft rock playing in the background, and orange and purple walls. If you recognize me from that description in your travels, please say, "Hello."
What truths have you learned about self-esteem? How is your self-esteem journey unfolding? Leave your stories in the comment section.
APA Reference
Kaley, J. (2021, February 17). 3 Truths About Self-Esteem and So Long from Jessica Kaley, HealthyPlace. Retrieved on 2023, October 3 from https://www.healthyplace.com/blogs/buildingselfesteem/2021/2/3-truths-about-self-esteem-and-so-long-from-jessica-kaley
Author: Jessica Kaley
Hello i am a new mom & struggling with lack of self esteem & anxiety.Your vlog is very helpful
Have discovered your blog today while I'm working on research for a webinar. I want to say THANK YOU for your insights, suggestions, etc. I've really enjoyed reading the posts that I've already come across and will definitely have to catch up.
Leave a reply