Do Things You're Not Comfortable With To Build Self-Esteem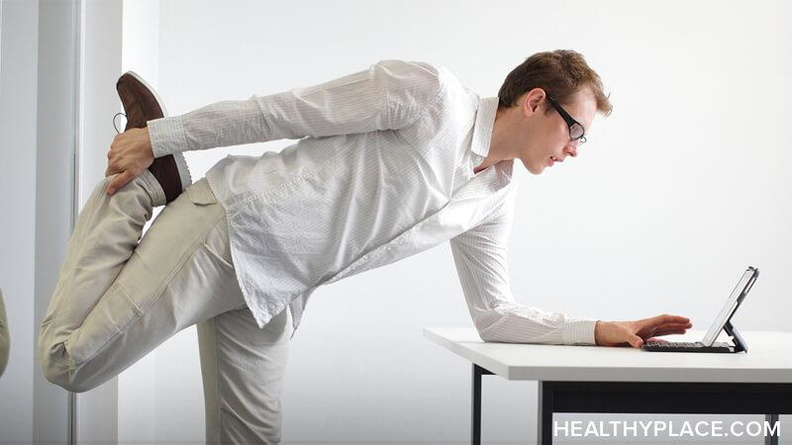 It's important to do the things you're not comfortable with to build self-esteem. That means stepping outside of your comfort zone and challenging yourself. Naturally, you may resist doing this because it might make you anxious, fearful or just plain uncomfortable. Stepping outside of your comfort zone does take effort and it might seem easier to do nothing. However, sticking to what you're familiar with can keep you stuck and it can damage your self-esteem. In order to create change, you need to challenge your negative feelings and do it anyway. Do the things that you're not comfortable with and build your self-esteem.
Tips on Doing the Things You're Not Comfortable With to Build Self-Esteem
Fight the resistance. Notice how you're resisting change. Your negative thoughts or feelings might be talking you out of taking action or you might be using avoidance to deal with self-esteem issues. Realise that negative thoughts are distorted and they're working against your best interests. You may be scared or anxious and that's normal. Acknowledge that you're scared or anxious but do it anyway.
Realise that uncomfortable feelings are temporary. Feelings of discomfort are short-lived until your comfort zone expands. Over time, you'll become more comfortable in situations that once caused you discomfort.
Face your fears. If you're like many people, fear may be holding you back. In order to overcome fear, you need to face it and that takes courage.
Learn to tolerate discomfort. Embrace discomfort and realise that it's a pathway to growth.
Learn to handle your emotions. Find a way to cope with overwhelming feelings. It can be helpful to see a therapist if this is an issue for you.
Set small, achievable goals. It's important to have goals that are challenging, realistic and attainable, but not too overwhelming. Don't underestimate the power of baby steps and recognise your efforts, no matter how small they seem.
Stop procrastinating. Act as a matter of urgency because you want to get the most of your life. You don't want your low self-esteem to stick around. Take action today.
Stop catastrophising. Ask yourself, "What's the worst that can possibly happen?" and know that you will cope no matter what happens.
See the bigger picture. Think about the long term gains. You want to be a confident person with a healthy self-esteem. Taking action now will help you to get there.
Doing the things you're not comfortable with can lead to personal growth, and it's empowering to overcome your personal challenges. You can build self-esteem by doing the things you're not comfortable with, and I encourage you to challenge yourself.
You can find Fay Agathangelou on Facebook, Google+, Twitter, Pinterest and her website.
APA Reference
Agathangelou, F. (2015, November 3). Do Things You're Not Comfortable With To Build Self-Esteem, HealthyPlace. Retrieved on 2023, September 25 from https://www.healthyplace.com/blogs/buildingselfesteem/2015/11/do-the-things-youre-not-comfortable-with-to-build-self-esteem
Author: Fay Agathangelou
This is a good article. Lots of good advice. I liked the Stop Catatrophising section. I do that all the time. That is, I see the worst. I will write down many of the advices given.
Thanks very much for your comment John. I'm glad you liked the article, and the part on catastrophising in particular. Catastrophising is problematic for a lot of people and it's great that you're taking action to overcome it. All the best with it.
Leave a reply