How to Avoid Bipolar Mood Episodes over the Holidays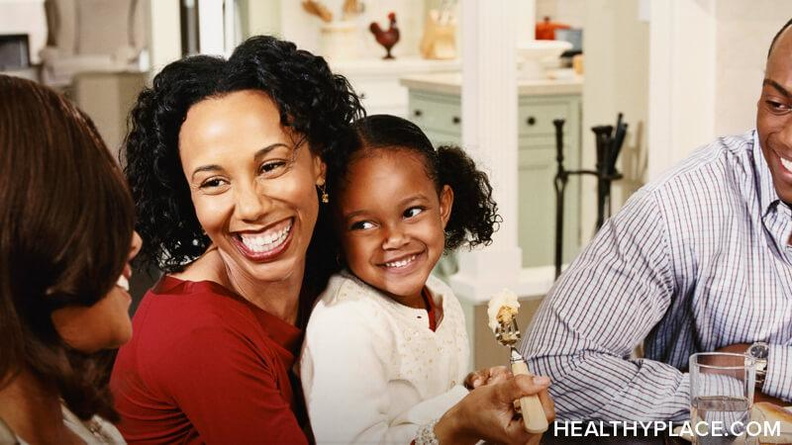 While it can be challenging there are ways to avoid bipolar mood episodes over the holidays, or minimize them at least (Why Bipolar Mood Instability Happens During the Holidays). These techniques are often the ones we use during the year but we forget about them at the holidays. Learn more about how to avoid bipolar mood episodes over the holidays.
Avoiding Bipolar Mood Episodes with a Routine
I know that most people with bipolar know this, but please, please try to keep your bipolar routine going over the holidays – it's really important.
For example, if you always have your meals at a certain time because an even blood sugar level keeps you feeling better, try to maintain this during the holidays. If you can't eat a full meal during those times, at least pack a little something with you like a granola bar to keep you going.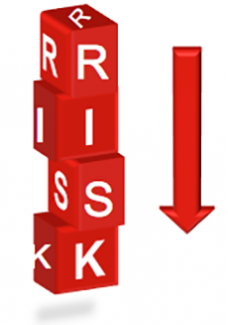 If you always exercise three days a week but can't get to the gym over the holidays, work in a long walk. You could do that with a friend or family member and make it an outing to walk to a coffee place or just a great way to talk one-on-one without your brother's kids hanging off your legs (Can Exercise Really Help Bipolar Depression?).
Similarly, if a lightbox and light therapy is part of bipolar your wellness plan, take it with you when you visit your family and get up 20 minutes early to use it.
The point is, while your routine may be interrupted, and this may be out of your control, you can insert things to emulate your routine as best as possible – but you have to make this a priority. You may also have to tell others how important this is for your health (How to Talk to Your Family About Your Mental Illness). After all, avoiding bipolar mood episodes is the goal here, as dealing with one is very difficult and much more difficult than making maintaining your routine a priority.
Other Ways to Avoid Bipolar Mood Episodes over the Holidays
Here are some other things that I consider important to avoid bipolar mood episodes over the holidays:
Get your sleep. This is the most important thing you can do. Sleep affects your mood more than anything else on a daily basis. Yes, I know this might mean leaving a party early, but it is so worth it not to get sick.
Don't drink or do drugs. Some people will tell you that the occasional drink is okay. I would say differently. Alcohol is a powerful drug that is a depressant. That will naturally mess with your brain. With bipolar disorder, you're dealing with a delicate balance and a depressant certainly messes with that. And when other factors may also be contributing to a bipolar flare up, it's exactly the wrong time to be indulging in alcohol or drugs (Bipolar Disorder and Drinking).
Take time for yourself. While there will likely be many people around you over the holidays, you need to take a break from all that now and then. It doesn't have to be long, it just has to be something you find recharging.
Breathe. If you are like me, you find parts of the holiday season stressful and anxiety-provoking. If this is you, the best thing you can do is remember to take a moment and breathe very deeply. When you do this, there is a biological reaction that will force calm to some extent.
Maintain your boundaries and recognize your limits. We all have limitations and those of us with bipolar typically have greater limitations than others. This is just something we need to accept. And we need to construct boundaries such that others don't push us beyond what we know our limits to be.
Why You Need to Avoid Bipolar Mood Episodes over the Holidays
The point of all of the above is that you need to prioritize your wellness above all else. Whether you love the holidays or hate the holidays, it's the prioritization that's the key. And when you make a decision about what you're doing over the holidays, just consider the possibility that it could contribute to a January hospital stay.
Nothing matters more than your health. Nothing.
For more tips, also see: Enjoying the Holidays with Bipolar – Top Tips.
Check out Natasha Tracy's book: Lost Marbles: Insights into My Life with Depression & Bipolar and connect with her on Facebook, Google+ or Twitter or at Bipolar Burble, her blog.
Image by Jagbirlehl (Own work) [CC BY-SA 3.0], via Wikimedia Commons.
APA Reference
Tracy, N. (2016, December 21). How to Avoid Bipolar Mood Episodes over the Holidays, HealthyPlace. Retrieved on 2023, December 1 from https://www.healthyplace.com/blogs/breakingbipolar/2016/12/how-to-avoid-bipolar-mood-episodes-over-the-holidays
Author: Natasha Tracy