Bipolar Disorder Causing a Loss of Control
I have lost so much control because of bipolar disorder. This is really awful because I'm actually a control freak in some ways. And, possibly, losing control because of bipolar disorder has actually making me more so as I work tremendously hard, and rather pointlessly, to regain the control that I have lost. This type of control has its plusses and minuses but there's no doubt that I have less control now than I had before the bipolar disorder came a-knocking.
What Kind of Control Do You Lose Because of Bipolar Disorder?
Most people think they are in control of their own brains. This is silly, really, as brains are a lump of electrified goo and a biological organ that functions completely without our input. Nevertheless, people do think they control their thoughts and emotions, at least to a large extent.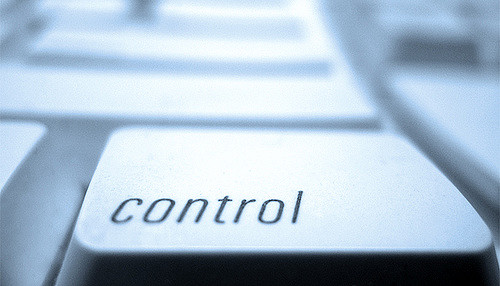 Well, I have news for you: this type of control is mostly an illusion. We do not control our brains. We do not control our emotions. We do not control our thoughts. These things happen without our permission or say-so. I know that for people without mental illness, thoughts and emotions fall within a normal range and so seem completely reasonable and under control. But these people don't know that at any moment, if their brains got sick, they would have a very different experience, indeed.
Loss of Control with Bipolar Disorder
Rather than emotions and thoughts being a straight line, emotions and thoughts with bipolar disorder are like a roller-coaster ride. Ups, downs, twists, turns and being thrown upside-down are all a part of living with a bipolar brain.
This drives me crazy.
Bipolar feels like living in a tornado. You try to grasp something but the winds take it away before you can get it. You try to walk forward but the winds are too strong and won't let you. You try to mind your own business and just stop and think and, suddenly, the tornado carries a cow which hits you in the head. It feels like there is nothing in this world that is controllable.
What You Need to Control with Bipolar Disorder
Trying to regain control with bipolar disorder revolves around self-care and routine. See the following video about what you need to control with bipolar disorder to learn more.
Control You Need to Let Go of with Bipolar Disorder
And while there are things that I absolutely think you need to control because of the bipolar disorder, there are also types of control I think you need to let go.
You need to let go of the idea that you're in total control. You need to let go of the idea that you are the creator of your own world. You need to let go of the fact that your destiny is yours and yours alone to decide upon. It just isn't.
You can find Natasha Tracy on Facebook or Google+ or @Natasha_Tracy on Twitter or at Bipolar Burble, her blog.
Image by Flickr user Faramarz Hashemi.
APA Reference
Tracy, N. (2016, July 29). Bipolar Disorder Causing a Loss of Control, HealthyPlace. Retrieved on 2019, August 20 from https://www.healthyplace.com/blogs/breakingbipolar/2016/07/bipolar-disorder-causing-a-loss-of-control
Author: Natasha Tracy
Hi JT,

Thank you for the kind words. Yes, I'm very familiar with rTMS but I can't get it, personally. That said, I didn't think incapacitation was required in order to be a candidate. I suggest you get a second opinion because that doesn't sounds right to me.

rTMS can be quite successful for some people but it needs additional TMS treatments in the future so it's not a one-time thing.

I've written this that you may like to read; http://natashatracy.com/treatment/neurostimulation-treatment/ect/transcranial-magnetic-stimulation-vs-ect-depression/ (It is on my personal site and not related to HealthyPlace.)

I hope that helps.

- Natasha Tracy
Leave a reply