Getting Things Done with Depression: Finding Brain Space
Getting things done when you're depressed isn't just about finding time. Getting things done with depression is also about finding brain space. Brain space, for me, is the biggest limiter of my functionality in bipolar (at least partially because I'm a writer). It feels like my brain gets "full' and then I can't do anything because I can't think. Or I can't handle thinking. Or thinking causes such anxiety that I'm frozen. This brain space limits me getting things done when depressed.
What Is Brain Space and How Does Depression Affect Brain Space?
I'm not really sure what brain space is, actually. All I know is that the longer my day goes on and the more things I do (the more writing, the more editing, the more thinking) the less brain I have available to do other things. Yes, energy is definitely an issue (Bipolar and Fatigue -- I'm So Tired) but this brain space thing definitely has impactful limitations. It's like my brain is a jug and once it's full of water it just overflows and makes a mess everywhere and then I have to wait for the jug to empty either through rest or sleep (The Importance of Sleep in Bipolar Disorder). And until there is space, nothing gets done – at all.
Because I tend to be depressed, when I have no brain space I feel overwhelmed by the very notion of thinking about something. Even the tiniest thing like vacuuming my carpet (it's tiny) is beyond my brain. My brain just keeps churning out the warning message, "I can't do this. I can't do this." And heaven help me if I try to push beyond that because not only is it virtually impossible but the price for it the next day is unbearable.
Finding Brain Space with Depression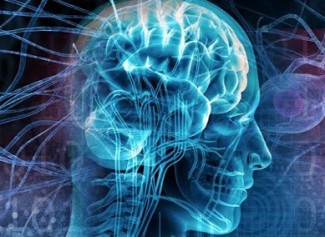 Most people complain about there not being enough time in the day to get things done. I know, I do it, too. But it's really not a matter of time for me. It's a matter of productive time. It's really this thing about brain space. And, for me, finding brain space is generally done at the beginning and, sometimes, at the end of the day (Shift Your Mindset From Scarcity to Abundance and Gain Time).
For me, when I wake up, I'm too sleepy for my body/brain to complain about me forcing it to do things like feed myself and the cats and take medication and so on. So that gets done. Then I start work. And slowly, that's when my brain space gets eaten up. For me, I know that I have usually five-six productive hours or less at the beginning of the day so if I'm looking for brain space, I have to look first thing in the morning.
Then I rest in the afternoon. I, literally, lie down with my eyes closed and rest because even watching television taxes my space-less brain too much. It's only after way too much rest that any brain space is created and this means that I can usually do a few small things late in the afternoon.
Your schedule may be different, of course. I hear of many people who are productive at night and not during the day. It seems like a full brain happens to different people differently.
Dealing with Depression and Brain Space Limitations
When I talk to others, I, literally, say, "my brain is full right now; I can't do that." Most people have a sense of what this might be like because even a "normal's" brain gets full sometimes. This might happen if, for example, he or she has been studying for a big test for hours and hours. People have no idea why my brain would get full on a daily basis, but at least the notion of it is somewhat familiar for many.
I think the important thing about any limitation, be it brain space, energy, emotion or anything else, is to know your limits and to work within them. As I said earlier, if I don't pay attention to my limits I will pay for it. I will generally pay for it with ridiculous amounts of time in which I can do completely nothing. So it is better to pay attention to my limits, rest when my body says to, and be productive when I can. It definitely sucks, but it's what I have learned to live with thanks to bipolar disorder.
You can find Natasha Tracy on Facebook or Google+ or @Natasha_Tracy on Twitter or at Bipolar Burble, her blog.
APA Reference
Tracy, N. (2016, May 12). Getting Things Done with Depression: Finding Brain Space, HealthyPlace. Retrieved on 2019, September 23 from https://www.healthyplace.com/blogs/breakingbipolar/2016/05/getting-things-done-with-depression-finding-brain-space
Author: Natasha Tracy