Bipolar Vacation Recuperation
So I've just returned from 10 days in Parma, Italy (see about bipolar vacation planning, here). It was a week-and-a-half of parmigiano reggiano, prosciutto di Parma, gelato and other things that only Italians really know how to make.
People often joke that they "need some time off to recover from that vacation."
Yes, hilarious.
I'm not exactly sure what they mean by this but what I can say is that as a person with bipolar, I absolutely do need time to recuperate from a vacation.
I'm Exhausted
I've written before about bipolar disorder and exhaustion. This is a real thing and a real problem in the everyday lives of people with bipolar disorder. We're tired. Like, really tired. Tired of fighting the disease, tired as a symptom of the disease and tired as a side effect of the medication for the disease. It is freaking stressful and unpleasant to never feel like you have an ounce of energy.
And take vacationing – in my case I was expected to walk and take buses every day, do things every day, handle a foreign language that I didn't speak every day, and handle ridiculous heat every day. All things that I don't normally do. Normally, I'm a big fan of staying cool, mostly in one place and driving, in a car, when I need to get some place else.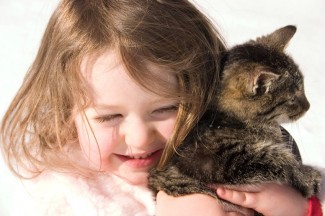 And, in my case, vacationing involved spending all day, every day with my mother – another human being – something else that I'm not accustomed to doing. I make my schedule for me alone. Having to deal with another human every moment of the day is stressful. I don't know how other people do it.
And she wants to do things, and I don't want to (because I rarely want to do anything), but I have to, and I feel guilty about not wanting to, and I have to rest, which is boring for her, and then I feel bad about that, and so on, and so on, and so on.
It's like a giant web of stress, fatigue and guilt brought to you by the letter "b" for "bipolar."
Bipolar Hangover from the Holiday
And there is a price to pay for being out of your comfort zone for 10 days. It's the mother of all hangovers. It's being absolutely glued to your bed or couch, unable to move to even feed yourself. It's weeping at the loss of an eyelash due to pent up emotions that couldn't be expressed for 10 days because you were with another person. It's a general feeling of sickness that you would see a doctor for if you were a regular person but instead you just know it's your bipolar taking hold.
For me, right now, I feel a great sense of psychomotor agitation – an inner restlessness. I'm exhausted, I haven't slept, and I know I need to rest, but I can't because of this inner restlessness that demands that I be awake and do something pointless (it has to be pointless because my brain isn't working well enough to think).
I feel like depression is just under the skin and the slightest scratch will bring about a catastrophe. I'm anxious. I'm a lot of things that just don't feel right. I would spend a few days sleeping and doing nothing but I have to work – like most people.
Bipolar Vacation Recuperation
So I'm basically working, resting, working, resting, working, resting, and so on. This is not unlike my normal day, really, but it does take a lot more effort to accomplish. I have to use all of my coping skills times 10 to make a day really function. It's a darn, really.
And I don't know how long I'm going to feel this sick for. A week? More? I don't know. That not knowing sucks. But for now, I'm just going to focus on one day of bipolar vacation recuperation at a time and see how it goes.
(One thing I will say though, I'm thrilled to be back with my little monsters (cats). I missed the little devils.)
You can find Natasha Tracy on Facebook or Google+ or @Natasha_Tracy on Twitter or at Bipolar Burble, her blog.
APA Reference
Tracy, N. (2014, July 1). Bipolar Vacation Recuperation, HealthyPlace. Retrieved on 2023, October 2 from https://www.healthyplace.com/blogs/breakingbipolar/2014/07/bipolar-vacation-recuperation
Author: Natasha Tracy
I just found this blog and I LOVE it. Thank you!
In June I went to New York for one week. I walked much more everyday than I usually do - probably 4 or 5 miles a day. I went to 3 and 4 hour a day singing rehearsals that lead to an entire day rehearsing before our choir's performance at Carngie Hall. Then sight-seeing, shopping, trying tons of new things.... To top it all off, flight delays coming home that lead to 16 hours of airports & flights. After all that I felt like I'd been hit by a car & contracted the flu. I slept SO much the first two days back, and it was almost a week before I felt like myself again. I am fortunate enough to have a wonderful husband who took care of me and my 4 boys so I could recuperate more quickly. Then my older boys did a lot of the heavy lifting for a while.
Was it worth it? Absolutely. Was it hard? Yes! I think, if I knew that I had to work, and I'm sure sometime in the future I'll get a job that is merely 9 to 5, I would plan my time off so that half of it was spent on the vacation, and then the other half would be immediately after that recuperating at home. I suppose not everyone needs a 1:1 ratio, but I have learned that I do.
I have to be honest that a "vacation" with my 4 boys is NOT. It is just a change of location, which is usually more stressful. Knowing that is usually half the battle. And taking one of my sisters so that I can take a break during the "vacation" has been invaluable.
So I hear you, and I'm glad to know it's not just me.
I've travelled a lot in the past but my wanderlust has gone. I don't like the disruption to my habits and stress of travel arrangements, packing, climate changes etc. Last time I went abroad I had a holiday romance with someone unsuitable and felt manic afterwards. My mother lives abroad and I have to stay with her when I visit. Tis puts me at a disadvantage, away from my home turf and extra-vulnerable to her criticisms and insults (dementia?). At home I do what I like, eat what I like, enjoy my garden etc. So if you can't afford a vacation, never mind! One can holiday at home.
I was surprised to read your post about going on this vacation to Parma although I fully understand the appeal. I notice, too, that nowhere do you say you regret the journey. Therefore, I must assume that the positives outweigh the negatives. If that is true than I say congratulations to accomplishing and enjoying something you wanted to do. :)
Thank you for sharing this. I need to print this and share with family members, who constantly call me lazy, and make derogatory comments if my house is dusty or there are dishes in the sink. They don't understand the exhaustion. I also relate to never wanting to do anything and feeling guilty for it. My husband is great, and I would rather sit home with him, Netflix, and a pizza than go out any day. But, my friends don't understand that and try to persuade me to go out, and I'm a party pooper if I don't.
You're right, it is a constant cycle of stress, fatigue, and guilt.
I just don't go,but I do have to deal with anger of others because I don't.
We went on a 16 day vacation, cruise to Turkey, Greece and Israel. I had a blast, but it took every ounce of will to keep up with the pace of the day trips. To top it off someone had a cold on the plane trip over and I caught it. I'd do it again in a heart beat, but it took 3 weeks to recover when I got home.
Welcome back! You have a way of explaining how I feel, except that, like you said, if I wasn't bipolar, I'd just go to the doctor. I hope you can get back into your routine soon!
Leave a reply