Does "Looking on the Bright Side" Matter If You're Depressed?
One of the things you shouldn't say to someone with bipolar depression is, "just look on the bright side." This includes saying things like, "at least you're not starving to death," or, "there are many people worse off than you," or, "just think positively."
We would all thank you to stop saying these things.
But if you are suffering from bipolar depression, does looking on the bright side help or, indeed, matter at all?
Looking at the Bright Side
So, what is looking at the bright side? I'll simply define it as seeing the positive side of things – the metaphorical "glass half-full" way of viewing life. It's not rainy and gloomy; it's a day when the flowers are receiving needed refreshment. Oh, I'm not on fire; I'm just toasty warm. You know, that sort of thing.
In one respect it's just a game. It's just a game of reframing. How can we rearrange reality such that it resembles something shiny instead of something dull?
Yes, I Can Still Play the Bright Side Game When I'm Depressed
And yes, I'm perfectly capable of playing that game, even through bipolar depression.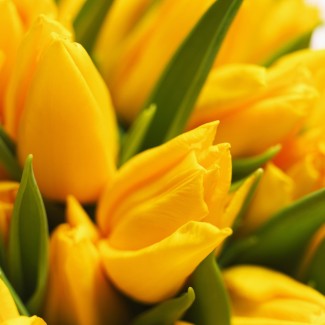 The problem is, the game doesn't mean a hill of beans. The game doesn't make me feel any better. Realizing that the plants are receiving nourishment through the grey winter doesn't make seasonal affective disorder (SAD) any less seasonally affected. Trust me.
In fact, sometimes looking on the bright side can actually make depression worse. It goes something like this: So many people have it worse off than me. Those people aren't depressed. What's wrong with me? (This, of course, is just another depressed thought that you have to fight. It's drawing a false conclusion. But that's another post.)
The One Good Thing about Looking on the Bright Side when Depressed
The one good thing I can say about looking on the bright side when depressed is this: at least you're not looking on the dark side – which is to say that you're fighting the nasty, dark, evil thoughts that your depressed brain is sending out. Because dwelling in these thoughts, the thoughts of depression, won't make you feel better either. In fact, they tend to breed other thoughts just like them, taking your further down the rabbit hole.
So, does looking on the bright side matter if you're depressed? Well, sort of. It may not make you feel any better, but it has the chance of not making you feel any worse. And that's an improvement over the alternative.
You can find Natasha Tracy on Facebook or Google+ or @Natasha_Tracy on Twitter or at the Bipolar Burble, her blog
APA Reference
Tracy, N. (2014, March 4). Does "Looking on the Bright Side" Matter If You're Depressed?, HealthyPlace. Retrieved on 2023, December 5 from https://www.healthyplace.com/blogs/breakingbipolar/2014/03/looking-bright-side-matter-depressed
Author: Natasha Tracy
What i don't understood is if truth be told how you are not really much more neatly-appreciated than you may be right now. You are so intelligent. You realize therefore significantly in relation to this matter, made me individually imagine it from so many numerous angles. Its like men and women aren't involved unless it¡¦s one thing to do with Woman gaga! Your personal stuffs great. At all times take care of it up!
I agree with Renita. I've definitely had times where I've been in a dark place and seeing happy positive things has annoyed me more than anything because I just can't access that place at the time. But I'm also a firm believer in letting yourself feel whatever you're feeling, and then letting it go. I've found, like the post above, just getting up, opening the curtains, stepping outside can take a bit of that darkness away. Suddenly you realise there's a whole world out there. I think positivity is especially important on those in between days where you feel okay, but you also feel that pull of darkness, then you have to make a conscious effort not to get dragged back down. I remember one day I wasn't feeling so great, so I went onto someone's Instagram page who posts a lot of positive things and stayed there until I felt a little better.
Positivity, will it always work? No. But it's always worth trying.
Jean what works for me obviously doesn't work for you and that's okay
For the record, all I managed to do yesterday was a have a bath and get changed into some clean clothes... It was my big accomplishment for the whole weekend. I really wanted to go outside. The sunshine and fresh air always has a way of making me feel a little better. Even if I just fall asleep in a chair outside or on a beach somewhere. But instead all I managed to do was draw back the drapes, open the door and let in some fresh air while parked my butt on the couch again. Baby steps
I'm not a religious person. I truly am afraid of the dark and I liken it to depression. I'm afraid of letting it take me down another dark alley where I can't find my way home so to speak. I am petrified of ending up in hospital again. The light is just a metaphor for the necessay steps I have to take to help myself
I live alone so I don't have a husband or kids to do things for me. I have to fight like hell to keep my head above the water. I have to work for a living to pay my bills. I'm considered a high functioning bipolar but in all honesty I really don't feel like it by the time I get home or on most weekends or "holidays"
I have a tendancy to draw the drapes, turn off the phone, tv, etc and hibernate under the covers for days at a time when I'm depressed. I could care less about personal hygiene or anything else for that matter. Many times I cry myself to sleep. But like I said I don't have the luxury to stay that way. And no it's not just sadnes I'm bleeping depressed more days than I care to mention. If I didn't fight for myself I'd surely have ended up homeless by now. I'm not kidding.
Chunking activities way, way down into smaller more manageable activities is the only thing that has ever really helped me get things done when I'm like that.
And trying my best to be positive and hopeful is a daily chore but at least I give it an honest try. It helps to keep me from sinking into a deeper depression. Obviously some days I'm more successful at this game than others..
I feel guilty when I can't look on the bright side or it makes me feel worse. Being told, "I just pray when I feel sad" is not helpful either. I eat too much a long time before I pray and when you don't get an answer, again it feels worse. Besides, being sad and depressed are two different things. I don't like being prescribed a quick fix, that doesn't work or isn't helpful. Yes, I try and think positive, sometimes it is helpful.
Every day is a struggle to fight back the negative thoughts, drown out the what if's, avoid becoming paralyzed by fear and not lose hope
It's a beautiful warm sun shiney spring day today but I wouldn't have known that if I didn't throw back the curtains and open the sliding glass door to let in some fresh air.
It's time to pick myself up off this damn couch, have myself a bath, get dressed in some clean clothes, maybe put on a little makeup and go for a nice walk while the sun is still shining and before darkness falls once again...
In truth only light can dispel darkness. Sometimes while stumbling around in the dark it can be very difficult to find that damn light switch again. I happen to be petrified of the dark so my anxiety usually causes me to be highly motivated to find that switch. I can't afford to let the darkness paralyze me.
Leaning into the depression is unhealthy. Trying to look on the bright side of things when you feel like you're in a deep dark hole can be hard but it's much healthier. To some degree you are how you think. It NEVER HELPS me to focus on depressive thoughts. Focussing on the depression causes me to spiral down even further...
i've been living with ocd, bipolar 2, and ptsd i get extremely depressed at times when people tell me to look on the bright side i feel like punching them in the face but one nurse gave me a new idea ask yourself "this moment am i okay?" most likely at that exact moment the answer is yes no one is trying to kill me i'm somewhere warm and safe etc and then if i want to freak a second later i just ask myself again am i okay in this moment? it seems more balanced of an approach than just looking on the 'bright side'
I am going through the "look on the bright side" dilemma right now. I do feel like something is seriously wrong with me because others who are worse off are able to cope and I am not. No matter how many positive things people say about me, it doesn't matter because I don't believe them.
There is nothing worse than hearing these sorts of sayings.
If i am just feeling down because I dropped an ice cream on the ground telling me thats its OK because because of.... is OK but not when I'm in depression.
The tricky part I guess is for family and friends to be able to know where my head is at and act accordingly
I don't know. Depression and I are too close to each other for me to buy into an illusion of happiness when I really don't feel like "putting on a face".
I exercise and eat right and that helps but, it's still there. I have a lot of strategies to keep me going however 1/2 my days feel like I'm slogging through mud. So, I am grateful for those other days
I don't feel deep depression because their not illusions. They're the real thing...
I 27yrs old and I have been battling depression for 20 yrs. For the past 20 yrs I've had people tell me to suck it up,there are people who are worse off then you and I too say well if they are worse off then me and they aren't letting it get them down then what's wrong with me? Every second is torture for me. I sleep to escape but there are times when I am tormented in my dreams.
In the depths of our worst phase of depression this is the exact right time to "brain switch". If i can do it you can too. It definetly helps, and alleviates those darkest most painful endless thought cycles. In fact you metphorically you can effectively throw a stick in the spokes of your own thought cycles!
During the times I have been at my lowest, the "be grateful for what you have" expression and others like it, were useless on me, and those suggestions often left me feeling angry. I actually felt worse, because I was incapable of thinking it. It made me feel more like a freak that I couldn't do such a simple thing and that no one could understand what a ludicrous suggestion it was. It just made me feel that more alone and helpless.
Being in a better place currently, I do try to remind myself of the good things when I'm having a difficult time and it helps.
For a person who is in a seriously depressed state and feeling nothing but despair, it just doesn't help.
This is interesting. When people say, "there is always someone worse off" it reminds me just how many people are not doing well, and how truly screwed up the world is. Yes, it can be depression talking, but there is certain amount of truth to this too. If we really had to be honest, it's actually a whole lot of truth. I always believed that "looking on the bright side of things" is really an unconscious ploy we were socialized to utilize so we as a species won't go extinct by killing ourselves. Of course we all need some positivity, even if it's temporary and an illusion.
Leave a reply