Does "Looking on the Bright Side" Matter If You're Depressed?
One of the things you shouldn't say to someone with bipolar depression is, "just look on the bright side." This includes saying things like, "at least you're not starving to death," or, "there are many people worse off than you," or, "just think positively."
We would all thank you to stop saying these things.
But if you are suffering from bipolar depression, does looking on the bright side help or, indeed, matter at all?
Looking at the Bright Side
So, what is looking at the bright side? I'll simply define it as seeing the positive side of things – the metaphorical "glass half-full" way of viewing life. It's not rainy and gloomy; it's a day when the flowers are receiving needed refreshment. Oh, I'm not on fire; I'm just toasty warm. You know, that sort of thing.
In one respect it's just a game. It's just a game of reframing. How can we rearrange reality such that it resembles something shiny instead of something dull?
Yes, I Can Still Play the Bright Side Game When I'm Depressed
And yes, I'm perfectly capable of playing that game, even through bipolar depression.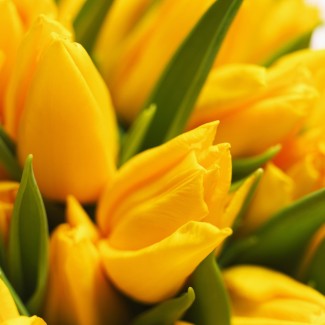 The problem is, the game doesn't mean a hill of beans. The game doesn't make me feel any better. Realizing that the plants are receiving nourishment through the grey winter doesn't make seasonal affective disorder (SAD) any less seasonally affected. Trust me.
In fact, sometimes looking on the bright side can actually make depression worse. It goes something like this: So many people have it worse off than me. Those people aren't depressed. What's wrong with me? (This, of course, is just another depressed thought that you have to fight. It's drawing a false conclusion. But that's another post.)
The One Good Thing about Looking on the Bright Side when Depressed
The one good thing I can say about looking on the bright side when depressed is this: at least you're not looking on the dark side – which is to say that you're fighting the nasty, dark, evil thoughts that your depressed brain is sending out. Because dwelling in these thoughts, the thoughts of depression, won't make you feel better either. In fact, they tend to breed other thoughts just like them, taking your further down the rabbit hole.
So, does looking on the bright side matter if you're depressed? Well, sort of. It may not make you feel any better, but it has the chance of not making you feel any worse. And that's an improvement over the alternative.
You can find Natasha Tracy on Facebook or Google+ or @Natasha_Tracy on Twitter or at the Bipolar Burble, her blog
APA Reference
Tracy, N. (2014, March 4). Does "Looking on the Bright Side" Matter If You're Depressed?, HealthyPlace. Retrieved on 2019, July 21 from https://www.healthyplace.com/blogs/breakingbipolar/2014/03/looking-bright-side-matter-depressed
Author: Natasha Tracy