Are Suicide Threats a Cry for Attention?
Recently I wrote about how people tend to ignore suicide threats online. And one of the reasons people ignore these threats is because they don't take them seriously. Some people even believe that suicide threats are just a cry for attention.

What Is A Cry for Attention?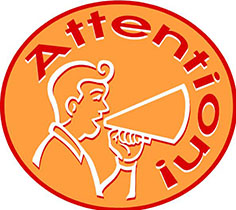 I'm not even sure what people mean when they say a "cry for attention." It means, what, your friends will gather around you and pat you on the back? Throw a surprise party? Visit you in the psych ward? What, exactly, is all this attention that people think others are craving?
Suicide Threats Are Serious: Not Cries for Attention
APA Reference
Tracy, N. (2012, August 3). Are Suicide Threats a Cry for Attention?, HealthyPlace. Retrieved on 2019, September 17 from https://www.healthyplace.com/blogs/breakingbipolar/2012/08/suicide-threats-cry-attention
Author: Natasha Tracy