Bipolar and a Broken Identity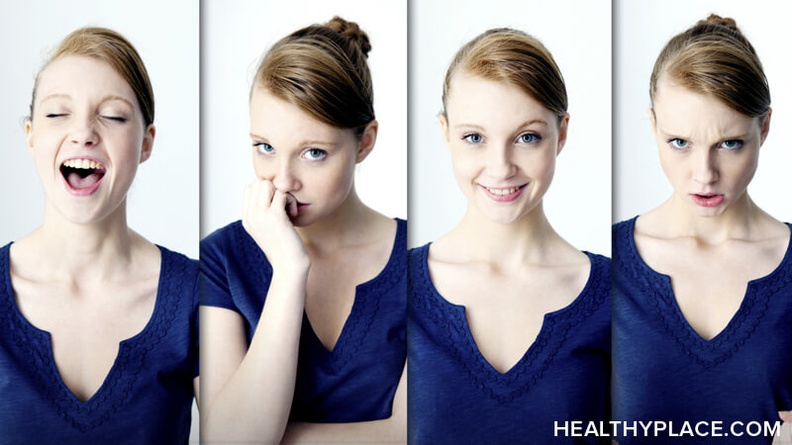 There is a persistent myth that having bipolar disorder means you have a "broken identity," or even, "split personality." I would imagine the term "manic depression" (an older term for bipolar disorder) conjures up these images for some people. But I'm here to tell you, my identity is just fine as is my personality.
A "Split Personality"
I'm not sure where this term originated but it seems most closely tied to schizophrenia (which is not a split personality) and less so bipolar disorder. (The term is also given, perhaps more accurately, to dissociative identity disorder but that is a broader topic than this article has space for.)
Wikipedia gives the example of a split personality as Dr. Jekyll and Mr. Hyde. And I think everyone who has ever met me can tell you I am nothing like that.
True, a person in mania and the same person depressed may seem different but a split personality? No. Their personality is the same, only their mood has changed (however profoundly).
Broken Identity
Your "identity" is both a philosophical and psychological construct. But essentially it is who you are. It is your personality and distinctive character. It's the fact that you identify with certain groups and ideas. It's the fact that you like chocolate ice cream over vanilla.
It's quite possible to suffer from a broken identity and to "not know who you are." This often happens after a major life change, like a divorce, when what you've identified with – being a spouse – has been removed from your life. It's natural to have a period of finding yourself during these types of life changes.
But bipolar disorder is not a broken identity. I know I like chocolate ice cream over vanilla and that's not really in question.
Mood Disorders and Identity
This is not to suggest you can't have an identity crisis and a mood disorder at the same time, because of course you can. For example, when you first are diagnosed with a serious mental illness, that might be a natural time to re-evaluate your identity in light of this new, fairly Earth-shattering, information. However, this is not something that is part of bipolar disorder, but it may be part of your life, for a time, alongside the mood disorder.
For me, I've lived with bipolar disorder for so long that is has become part of my identity but this doesn't mean I'm broken any more than a person with a seizure disorder who comes to accept epilepsy as part of their life is broken. I'm just a person. With bipolar. Bipolar is part of my identity. I wish it weren't. But it is. But I'm not broken. I'm just a person wobbling around trying to figure out things as best I can – like everyone else.
You can find Natasha Tracy on Facebook or GooglePlus or @Natasha_Tracy on Twitter.
APA Reference
Tracy, N. (2012, February 2). Bipolar and a Broken Identity, HealthyPlace. Retrieved on 2019, August 26 from https://www.healthyplace.com/blogs/breakingbipolar/2012/02/bipolar-and-a-broken-identity
Author: Natasha Tracy