High-Functioning Bipolar Disorder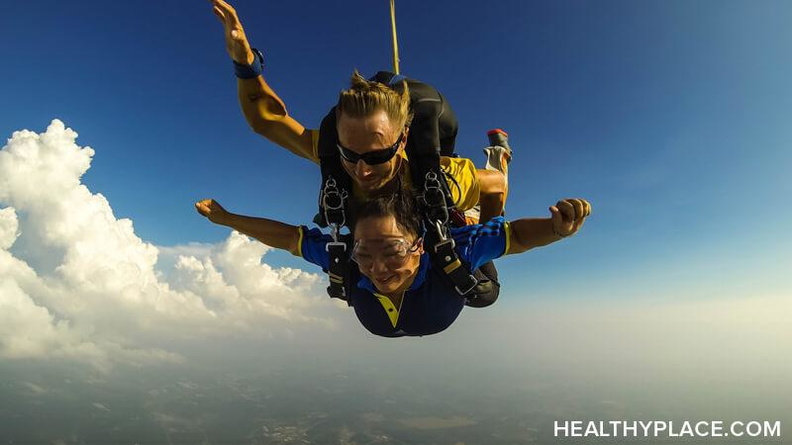 Sometimes people don't believe I'm particularly sick. They meet me, I look fine, I interact, I charm, I wit and all seems, if not normal, at least something reasonably normal adjacent.
And that's fine. It's by design. Being a high-functioning mentally ill person, I can't really afford to run around with my hair on fire. But faking normalcy, happiness and pleasure is a tricky and very expensive bit of business.
Being a "high-functioning" bipolar doesn't really have a definition, per se. The term indicates that I'm not in a mental hospital, and I do things like live on my own, pay rent, work and whatnot. I would suggest that being "high-functioning" seems to indicate that I can fake not being a crazy person.
High-Functioning Bipolar Weekdays...
It's really important that I be able to put my bipolar on the shelf. I have to be able to put the crazy away so that I can talk to people, engage in business, produce technical documentation, write articles and so on. I wrote about 12,000 words last week for clients. You can't do that if you're pondering where on your wrist the best place to slice is.
...Followed by Low-Functioning Bipolar Weekends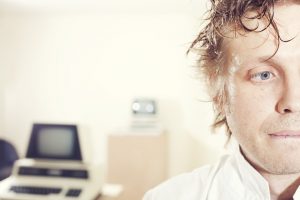 The trouble is, using all my control, sanity and energy during the week to try and produce enough work to pay my rent then leaves me with a really large deficit when I'm not working. I'm crazy. Remember? Not normal? I'm just faking the normal. And faking normal requires more effort than you can possibly imagine.
So then, as soon as I'm not working, I break into a thousand pieces all over the tiles on my kitchen floor.
Sure, you go out Friday night with friends. My Friday night is usually spent fairly catatonic trying desperately not to get suicidal.
Bipolar, High-Functioning Or Low, Is Exhausting
As I see it, everyone has a similar tank of energy. We expend that energy in lots of ways. We run after kids, we go to the office, we jump out of planes. All fine uses of energy. Me, on the other hand, I spend a massive amount of energy just trying to keep my brain in one place. I have almost no energy, or brain left, outside of that.
I Give Up a Life to Survive
I do know wonderful people and I do adore them. But that doesn't overcome the inertia of having every drop of energy sucked from me so I can pay rent. So all the appearance of my functioning is paid for by utter decimation and exhaustion the rest of the time. I don't have energy or brain space left to read, see friends, date or do pretty much anything else. The last thing I want to do is leave the house. I want to sleep. Forever. And ever.
Bipolar Sucks the Life You Don't See
I'm the least fun person in the world. I work. I sleep. I have a schedule. I keep that schedule. I'm tired. I make excuses not to go out. I'm sort of the lamest person ever.
But that's the mental illness sucking the life out of my ears. I want to go out. I want to see my friends. I want to do something fun. I want to have a drink with you after work. I just can't. I'm too tired.
So yes. I'm capable. I'm talented. I work hard. I produce stuff. Yay me. But the price I pay for that is not being able to be anything else.
You can find Natasha Tracy on Facebook or GooglePlus or @Natasha_Tracy on Twitter or at the Bipolar Burble, her blog.
APA Reference
Tracy, N. (2011, January 17). High-Functioning Bipolar Disorder, HealthyPlace. Retrieved on 2019, September 22 from https://www.healthyplace.com/blogs/breakingbipolar/2011/01/high-functioning-bipolar-disorder
Author: Natasha Tracy
How can the diagnosis harm you? I did not agree in 2015 that I was high functioning bipolar and went to a neurologist who agreed this was adult add and put me on adderrall. It changed my life. A diagnosis does not mean the end?
Hi Judi,

I have written on this topic on my personal blog. It is not associated with HealthyPlace. You can find it here: https://natashatracy.com/mental-illness-issues/person-mental-illness-accept-illness/

You may find that helpful.

- Natasha Tracy
Leave a reply