Holiday Survival Tips: The Out-of-Town Bipolar
I'm spending this Christmas back in the town where I grew up, sleeping in my mother's guest room. I have to be there a week. A week with parents and siblings. A week of turkey and tiny oranges. A week of me silently begging to go home.
But I understand that holiday obligations are, well, obligatory, so I do have some methods for trying to survive it.
How to Make Mental Health a Priority During the Holidays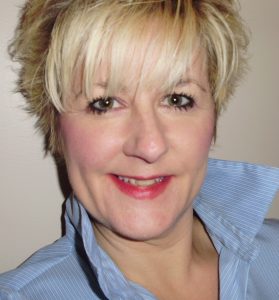 Don't forget who you are, and the mental illness you're battling every day. It's tempting to act like everyone else and do what everyone else does and damn the torpedoes. But you're not like everyone else. Come January you'll have more than an extra two pounds to worry about, you'll have a depression, or a mania, or a suicide attempt, or a hospital stay with which to contend. These are the things you work to avoid all year long, don't let the holidays derail that effort.
Create Your Space Away from Home
If you're going to be somewhere else for the holidays, be it a hotel or on the couch of your Great Aunt, make sure to carve out a space that is just your own. This could be a tiny little square in one corner of one room. It could be the place you put your cel phone charger and your lip balm. It really doesn't matter. It just needs to be a space that feels under your control and influence while you're away from your real space in your real life. This tiny space that you can manage makes the chaotic holiday world seem more manageable.
Create Time for You During the Holidays
Don't allow every second of your days to be scheduled with family and friends. Even if you love these people to the very bottom of your soul, you still need moments for yourself. You need time to remain in touch with all that you normally are, all that you normally care about. Read a book. Surf a favorite blog. Watch a TV show. Do yoga. Nap. Do whatever makes sense for you. Don't let it all be dictated by other parties.
Keep Your Routine During the Holidays
I harp on routine a lot, but routine is key in remaining stable as a bipolar. You're already breaking your routine by being off work, the kids being home, eating different foods, being somewhere else, spending time with different people, et cetera so any semblance of previous routine that you can maintain is critical. Sleep the same hours. Take the same meds at the same times. Try to eat regularly and exercise if you can. Don't let chaotic holidays pull apart all the rituals you've created to stay sane.
Give Yourself a Break
You can't do it all, no one can. Be gentle with yourself. Allow imperfections into the holiday. Accept burned turkey. Buy a gift certificate when the perfect gift doesn't present itself. Say no when the 11th holiday invitation arrives. Buy gift bags instead of slaving over perfect wrapping. People will not be infinitely happier or infinitely sadder with these changes but you will be infinitely less stressed. Less stressed equals more stability.
Have Some Holiday Fun
Find the sparkle in your holiday activities. Enjoy something. Eat chocolate. Open Christmas crackers. Make gingerbreadmen. Or whatever it is you enjoy about this time of year. You can take this time and use it as an excuse to do something good for yourself. Go to a spa. Get a message. Anything you like. The holidays are yours; make them your brand of merry and bright.
You can find Natasha Tracy on Facebook or @Natasha_Tracy on Twitter.
APA Reference
Tracy, N. (2010, December 20). Holiday Survival Tips: The Out-of-Town Bipolar, HealthyPlace. Retrieved on 2023, February 2 from https://www.healthyplace.com/blogs/breakingbipolar/2010/12/holiday-survival-tips-the-out-of-town-bipolar
Author: Natasha Tracy
Hi Toni,
Congratulations on your progress. I'm glad you've been finding the writings helpful. Feel free to connect with me on Facebook or Twitter as well.
As for starting an online support group, I recommend joining one of the existing ones (like here at HealthyPlace) as there are so many already. Find one that fits your outlook.
- Natasha
Hi Lynn,
I'm glad you found it helpful :)
- Natasha
I am a person with Bipolar disorder and have recently been lowered on my medication by my doctor.. It is a new lease on life but it is a new outlook also, so it was refreshing to read your blog. I write a lot for people working to right themselves beyond diagnosis and this was great to read. I look forward to more and am thinking of starting an online bipolar support group!!
thank you so much for this, I found it extremely helpful. I am struggling very much. some of your , well all of your tips were so helpful.
Lynn
Leave a reply