Bipolar Terms: Bipolar By Any Other Name Would Be As Crazy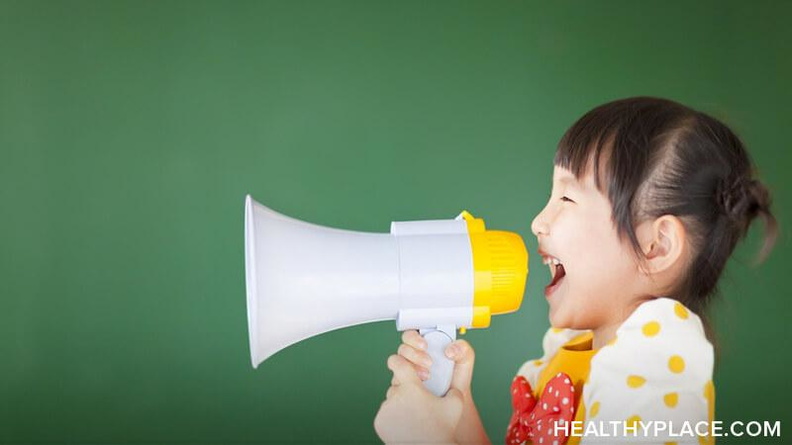 I am a word-fetishist. I adore words. They are my playthings. They are my blankies. I generally mold them, shape them and occasionally break them at my leisure.
But I also respect words. I respect their meaning and their use outside the bounds of current politically correct, self-help thinking, but somehow the rest of the world wants to complain because I call a spade a shovel.
Disregarding Politically Correct Bipolar Terms
I Am Mentally Ill, I am Bipolar
It is correct to say that I am mentally ill. It is also correct to say that I have a mental illness. Yet somehow the former is considered "bad" and every time I write it someone insists on "correcting" me. Somehow saying I'm a redhead is OK and people don't insist I say I am a person with red hair. "Red hair" doesn't define my character any more than "mentally ill" does.
I Am Not a Bipolar "Survivor"
I do in fact live, and I do in fact have bipolar, but I'm not a bipolar "survivor". If you want to make it sound like I lived through a rabid grizzly attack, I think you're mistaken.
I am bipolar; everyday. There's no through, just in. I am a person living with a disorder, just like every other person living with a disorder. If you want to be honest about it, I'm a bipolar "liver", but no one seems to insist on saying that.
I'm also not a sexual abuse survivor, a bad childhood survivor or a kidney infection survivor. Those things happened, and now they're over. I don't feel the need to claim great championship over things I had no control over in the first place.
Our Choice of Bipolar Terms Should Also Embrace Reality
Oh, I know, we're all supposed to be running around rearranging words and spellings and sentences to reframe issues in our minds. Well here's a thought, how about everyone just embraces reality. Instead of rearranging, try accepting. Lying about language and then imposing that lie on others is pious and really rather weak. Perhaps everyone missed the class where Shakespeare mentioned that a rose by any other name would smell as sweet.
Words don't judge people, people judge people.
This week I used the word "failure" in an article and someone was inclined to tell me to get CBT for my negative thoughts. Well, for the record, my thoughts weren't negative, they were accurate. Failure is a word. I have failed at many things. It's not something to be afraid of and it's not something to be therapied out of. It's reality. In reality, I fail stuff. Just like you. Just like everybody.
And acknowledging a feeling of failure while not, in fact failing, is not indicative of a problem either. Yes, I had an irrational thought. Those are quite common. I'm aware and did mention that it was irrational. I don't think I should have to repress it or not express it just because someone will interpret it as "negative". It's just a thought. I'm not the one with a judgment about that.
Go Ahead--Use Positive Verbiage! But Don't Expect Me to Jump on Board
Look, I'm not going to take away your words, your rearranged sentences, your self-help books or your politically correct terminology. If you think they help, you can clasp them under your covers each night. This isn't a problem for me.
I do wish, however, people would stop telling me I have to engage in and encourage the same behavior. I am quite capable of looking at reality, addressing it as such, and carrying on. If you don't want to, that's your business, but stop judging me for using language the way it was intended.
You can find Natasha Tracy on Facebook or @Natasha_Tracy on Twitter.
APA Reference
Tracy, N. (2010, November 26). Bipolar Terms: Bipolar By Any Other Name Would Be As Crazy, HealthyPlace. Retrieved on 2019, July 16 from https://www.healthyplace.com/blogs/breakingbipolar/2010/11/bipolar-by-any-other-name-would-be-as-crazy-bipolar-terms
Author: Natasha Tracy