Bipolar Treatment: If I'm Doing Everything Right, Why Am I Still Sick?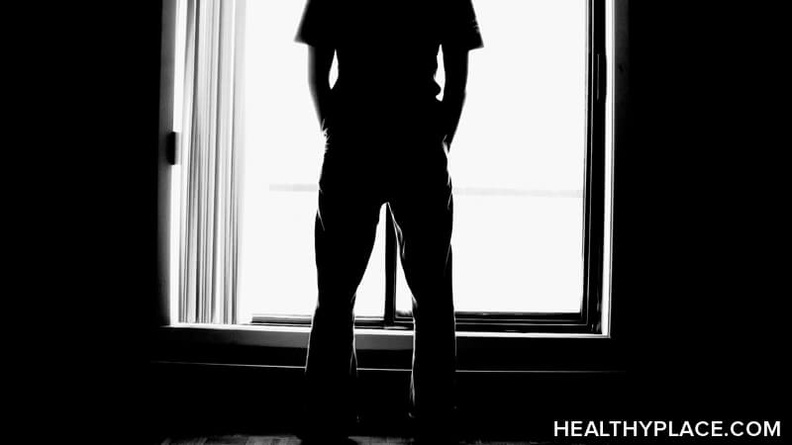 Once you're on a magical medication cocktail, see doctors regularly, have done years of talk therapy, cognitive behavioral therapy (CBT), dialectical behavioral therapy (DBT), tried shock therapy (ECT), exercise, have social contacts, a support network, a support group, eat well, tried light therapy, dark therapy, and a series of awful tasting herbs and you find yourself still unwell; the question must be asked:
If I'm doing everything right, why am I still sick?
I've been in treatment for bipolar disorder for 12 years and have been asking myself that question for most of them.
What Doctors Tell Us
Here are a few of the things we hear in the doctor's or therapist's office:
Most bipolars respond to treatment
Electroconvulsive therapy is the "gold standard" of depression treatment and almost always works
What We Know
According to research and science, here is what we know:
Technically, this is true. "Most" is more than half, and yes, it seems that more than half of bipolars respond to treatment. Between 10 and 25 percent of people (depending on who you ask) are "treatment resistant" and in spite of bipolar treatment will remain sick. No one knows why.
This is highly debatable. I have yet to hear from a person with a severe mental illness who says, "Yup, I lead a normal, happy life". The people I hear from are hugely impacted by their disorder and while some have spent part of their time being successfully treated, normal, and happy, these periods can be brief and often are the exception, not the rule. There may be people who lead "normal happy lives" but I wouldn't say it's "most".
ECT really is the gold standard of depression treatment and works better than any known antidepressant. However, to suggest it almost always works is ludicrous. In a chart review in 2005, only 65.8% of those with bipolar depression were shown to remit*. That's a pretty generous use of the term "almost always".
And Let's Talk About What Remit Means
In medical literature, doctors have to come up a quantifiable scale on which one can be considered depressed and one can consider having remitted - getting better. The bar for depression or bipolar remission is often a reduction in symptoms of 60%. That means people in "remission" still have up to 40% of their symptoms after treatment, and this is considered successful.
And, as a person who has experienced extreme depression and mood disorder I can say, 40% of my symptoms is still enough to ruin my whole day.
Let's Reset Expectations
These numbers aren't to depress you or make bipolar treatment seem hopeless. Even for me, with almost every treatment for bipolar disorder under my belt, and doctors giving up on me, it's not hopeless. The idea is to grasp some reality here. There is nothing wrong with you for not getting better. You are, in fact, in great company. You did not fail. It's not your fault. You are with so many of us that struggle every day.
Honestly, if cancer patients can accept the real number on their chance of survival, then so can we. We're adults. We can handle the truth, slimy though it may be.
The truth is that most of us will have to fight and struggle for the rest of our lives. I think it matters that we know this. I think it matter that we accept this. I think this helps us realize that not getting better is not our fault. We can do everything right and still be sick. Doctors don't understand this disease. Doctors are treating this disease with a spiky sledgehammer because it's the best they can do right now.
Part of your life will probably be not getting better. But that's OK. It's not your fault. It simply represents a medical ignorance at this time. The good news is, even though we don't understand why; part of your life will probably be getting better too. Remember that. Keep trying, keep fighting, keep auditioning medication cocktails, and just know that the failure is not yours, it is simply our lack of understanding.
*
Journal of Clinical Psychiatry, 2005
You can find Natasha Tracy on Facebook or GooglePlus or @Natasha_Tracy on Twitter or at the Bipolar Burble, her blog.
APA Reference
Tracy, N. (2010, July 1). Bipolar Treatment: If I'm Doing Everything Right, Why Am I Still Sick?, HealthyPlace. Retrieved on 2019, July 20 from https://www.healthyplace.com/blogs/breakingbipolar/2010/07/bipolar-treatment-if-im-doing-everything-right-why-am-i-still-sick
Author: Natasha Tracy