Bipolar as Love Thief: Discarded Because I Am Bipolar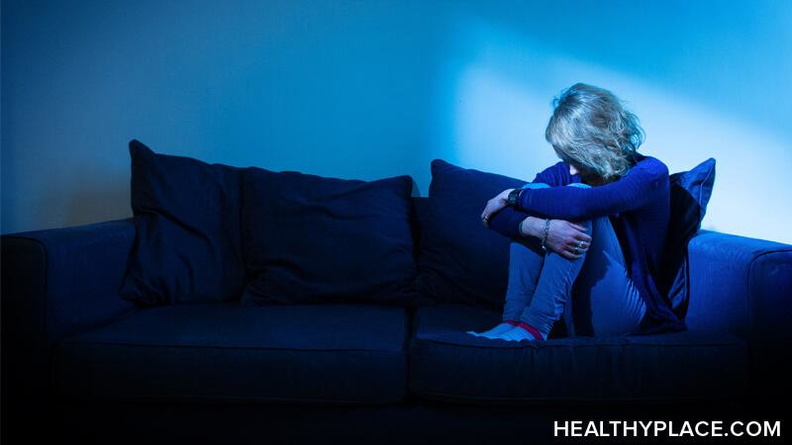 After my last post, where I commented on my fear around being bipolar in public, a discussion came about regarding attitudes, and how I'm the same as everyone else. Well, I beg to disagree. I'm crazy. And the implications of that are undeniable.
In a world of education, political correctness, and tolerance, it seems like the fact that I'm sick shouldn't rob pieces of me, pieces of my life. It shouldn't affect my work. It shouldn't affect my friendships. It shouldn't affect my lovers. But that, of course, is falderal. Bipolar disorder slips into everything, even when you're watching and you think you've got everything covered, it still manages to steal.
The First Friend I Lost
About a year or two after my bipolar diagnosis, I was still deeply in the throes of being depressed and didn't know how to really express it. And I had a best friend, Hanna*, who I would talk to about it. She too suffered from depression, and she could understand where I was coming from. We hung out together every day for more than a year, sipping lattes at the university. I saw her through boyfriends, and she saw me through my first girlfriend.
And then one day, she didn't return my call. Or the next call. Or the one after that.
I finally did pin her down to ask her what was going on. She would only say that because I was bipolar, it was too hard to be my friend, and she didn't want to do that anymore.
She had never discussed it with me. I had no idea there was a problem. I would have compromised with her. I would have taken her needs into consideration, if only she had asked. I cared for her deeply. But she disappeared. It was as if she had never been there at all.
The Last Friend I Lost
Last year, I had an index series of electroconvulsive therapy (shock therapy, ECT) treatments. In spite of professional, well-meaning medical personnel, I still believe ECT is barbaric and horrific, despite being helpful for some. Jessica*, my love, the person I felt closest to on the planet, agreed to help me through some of them. It was going to be hard for her, I knew, but she agreed to shuttle me back and forth to the hospital, make soup, and feed me meds. I was so utterly terrified that seeing her face was the only thing that allowed me to lie on the table, and let them put me under. Her hugs afterward were all that kept me standing upright.
After the first six treatments, she had to get back to her life, which was to be expected, and another wonderful woman stepped in to help.
But Jessica never talked to me again. I called her and called her. I sent her emails. I left her jokes on her voicemail. But we never had another conversation.
My heart broke. It breaks still. The one person I thought would always be there for me had left. No note. No discussion. No explanation. Nothing. After six years, she just disappeared into the ether.
And, of course, there have been others. Those are but two. It took me years to stop feeling pangs over the first one. I'm still not over the last one. I wish them both well, but despise the way they have treated me. I deserve better than that.
Discarded Because I Am Bipolar
I'm not like everyone else. I am crazy. I am sick. I am bipolar. People abandon me without a word. People think it's okay to treat me like that. People think it's okay to use bipolar disorder as an excuse.
I look around, and I see a humanity that I'm not part of, a race that I'm not in, not because I feel that bipolars are intrinsically unequal or divergent, but because the world keeps showing me that I am. It isn't about what the guy down the street thinks, or about what a columnist opines, or even how my family feels, it's about these close, personal bonds being destroyed by something over which I have no control.
Yes, I'm crazy, I'm sick, I'm bipolar, I'm different. I know. Life keeps telling me so.
*Names changed
You can find Natasha Tracy on Facebook or GooglePlus or @Natasha_Tracy on Twitter or at the Bipolar Burble, her blog.
APA Reference
Tracy, N. (2010, June 3). Bipolar as Love Thief: Discarded Because I Am Bipolar, HealthyPlace. Retrieved on 2019, July 21 from https://www.healthyplace.com/blogs/breakingbipolar/2010/06/bipolar-as-love-thief
Author: Natasha Tracy