Adventures in Bipolar Diagnosis - Enter the Antipsychotics - Part 2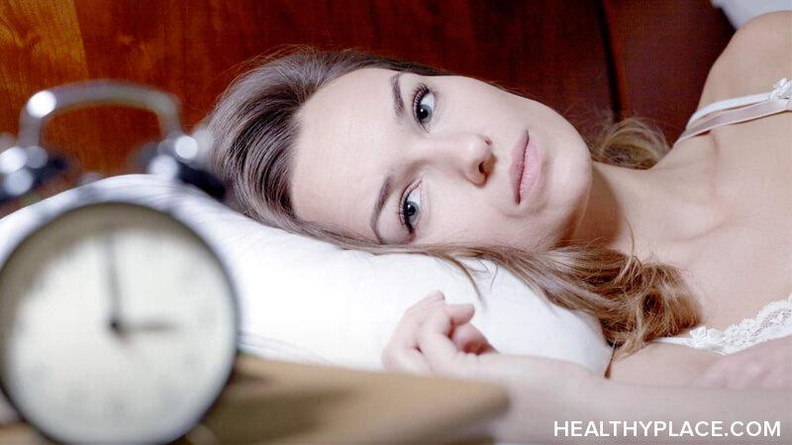 Adventures in Bipolar Diagnosis continued from part one...
Lamictal was indeed a miracle for me. It allowed me to finish my bachelor's degree, get a job in my field, and even become a skydiver. In retrospect, it was an amazing time to be me, to be in remission.
Everything was good, until it wasn't. I felt myself slipping about two years into the Lamictal treatment. For no known reason, the medication simply stopped working. This is a common problem with psychotropic meds and something else no one likes to mention.
Enter the Antipsychotics
In came the antipsychotic medications. I had refused them up until this point in my treatment because I knew how bad the side-effects of antipsychotics were and I knew how prone I was to experiencing side-effects of all kinds. But after trying every mood-stabilizer, and a handful of antidepressants, my treatment options were very limited.
I didn't take well to this treatment. Every drug just posed new side-effects and different pains. We moved slowly, increasing the dose on one and then trying another, attempting to see if I could tolerate anything or if anything would work. I mostly couldn't. It mostly didn't.
And then one day, after changing jobs, I broke. Shattered into a million pieces. Unable to function. Cries for help were everywhere. No one could put Humpty Dumpty together again.
Enter the Psychiatric Hospital
I was admitted to the psychiatric hospital. I had never wanted to go to the loony bin. I had no desire to find out what they did to people in the jail-resembling building tucked behind the hospital - where the shameful crazies were taken. Hospital meant a loss of control, a loss of autonomy, enforcement of drastic measures, and a forced admittance to myself and others that I was seriously unwell.
They did what most hospitals do when presented with a suicidal patient – they pumped me full of antipsychotics. I remember being shaken awake by a nurse the first morning after the Seroquel and not being able to see. I was too drugged to explain this to a nurse whose only job it was to rather violently get me out of bed. Eventually I figured out I could see my feet if I looked straight down. And later, still, I figured out that I had been so drugged that I couldn't open my eyes. So many things that no one mentions.
After two weeks, I convinced my doc to release me. No, I wasn't "better".
And since that time, I've had moments of sort-of-OK-ness and decidedly un-OK-ness. I've had more cocktails than I can remember, four different doctors, 50 pound weight gain (thank-you antipsychotics), induction of hypertension, and no good ideas. It was, and still is, amazing how uncared-for I feel by health care professionals.
Enter the Psychiatric Treatments No One Wants
I have also tried ultra-brief pulse unilateral shock therapy (electro-convulsive therapy, no improvement, very traumatic), and vagus nerve stimulation (involves surgery, no effect), and mountains of therapy, most of which were completely unhelpful and sometimes made me worse. I don't blame the therapists of course; it's just the course of the disease.
And now I sit rejected by a psychiatrist again, and actually in no one's care. The last one I saw told me she couldn't help me, I wasn't going to get any better, although I might get a job, and I should get off the meds because of the side-effects. No, I don't recommend that for me or anyone else.
I've been out of work and devastatingly suicidal for months, and no one, it seems, will even attempt to help. I'm a crazy without a country. And it sort of gets bleaker from there.
12 Years of Learning
So, lessons? Drugs are evil but necessary. Therapy is often good, but not always. My brain is so messed up that no one knows what to do.
And Now
That is where I live today. I really don't recommend it.
You can find Natasha Tracy on Facebook or @Natasha_Tracy on Twitter.
APA Reference
Tracy, N. (2010, June 24). Adventures in Bipolar Diagnosis - Enter the Antipsychotics - Part 2, HealthyPlace. Retrieved on 2019, July 18 from https://www.healthyplace.com/blogs/breakingbipolar/2010/06/adventures-in-bipolar-diagnosis-enter-the-antipsychotics-part-2
Author: Natasha Tracy