Positive Thinking Keeps Your Bipolar at Bay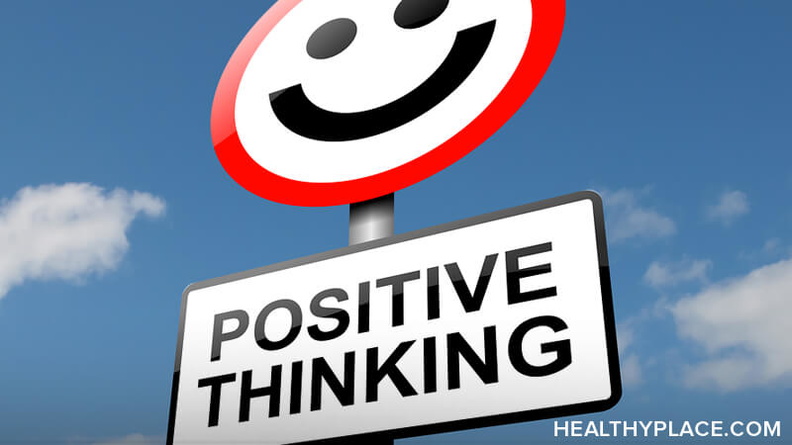 Bipolar disorder brings with it such negativity (Anxiety and Negative Thoughts: How to Get Rid of Them). It's amazing how that negativity draws you down to the ground. It's important to feel positive so you can pick yourself up and start fresh. I still recommend affirmations and meditation for bipolar disorder to bring you up, but there are a few other tips I can give you to become a more positive person.
Suggestions That Let Positive Thinking Help Your Bipolar
Notice How Green the Grass Is
Every day, I wake up and I raise the blinds in my house. I don't do it just because I need light in the room. I do it because I need to see the sunshine. I need to see the green trees and grass outside. I need something to remind me to be grounded, to remind myself why life is so precious. I think, as bipolars, we lose sight of life. We get so mixed up in the darkness in our lives that we forget to see the light. Noticing how green the grass is reminds us that we're living life. It may not be perfect yet, but we're living it. And that's a positive thing.
Live in the Present
It's so easy to get caught up with what has happened in the past and how that makes us feel. Bipolars are people who feel deeply. Feelings whirl around like Chernobyl sometimes. It creates negativity. If we just live in the present, then the past won't catch up to us. Deal with your problems in a timely fashion, so the negativity doesn't linger. Breathe deeply and remember to live in the present and your problems will take care of themselves. Positivity will be your friend.
Remember That You Can Only Control You
Sometimes, your problems present themselves in a way that would require you to change the circumstance or another person. For example, you're waiting to hear about whether or not you got that job you applied for. The only thing you can do is present yourself as best as you can at the interview. The rest is out of your control. You can only control you. You did your best and now you have to wait patiently for the results.
While you're waiting, it would be more helpful for yourself if you had positive thoughts about what you did well in the interview. If something went wrong, you can't turn around and change it. It's done. All you can do is control how you react to your situation. Engage in positive thinking. Have a positive attitude. Be positive.
APA Reference
Fender, C. (2010, April 15). Positive Thinking Keeps Your Bipolar at Bay, HealthyPlace. Retrieved on 2019, May 20 from https://www.healthyplace.com/blogs/bipolarvida/2010/04/thinking-positive-keeps-your-bipolar-at-bay
Author: Cristina Fender