How I Manage Bipolar When Anger Triggers Me
Do you ever get so angry that you want to spit? I'm talking about the kind of anger that crawls up inside of you and squats, like it's never going to leave. The kind of anger that makes you slam doors and snarl tersely at your family when they ask you questions, has hit me today and I need to make it leave. I want it gone, but the internal struggle against my bipolar triggers is a battle to the finish. My chest is tightly constricted and I find myself wanting to be in a dark room.
My daughter woke me up at 5:30 this morning. She was supposed to sleep until 6:30 a.m., but instead she woke up earlier. Okay, so what's so wrong about an hour earlier? Why should this bipolar trigger put me in a foul mood for the rest of the day?
Insomnia Triggers Anger In My Bipolar Experience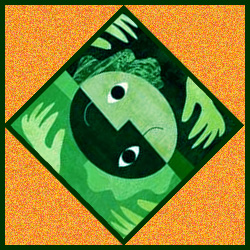 I have insomnia and bipolar disorder. I really need my rest. She promised me that she would sleep later this morning if she could stay up later last night. But, she's only six. I shouldn't have gotten so mad at her and the world. But, bipolar disorder isn't logical.
Bipolar sits in the dark, waiting for it's moment. It will sneak up on you in a minute! Once you believe that you're immune, that you've beaten it, a bipolar trigger will crawl into your head like a slithering parasite.
It's so hard to remove. I yank and yank at the bipolar episode, but it's claws are firmly grasping my innards.
Bipolar Management Plan for When Anger Triggers Me
Resist the Bipolar Trigger
Of course, I cannot let it win. I have to resist. A dark, quiet room centers my head and I remember what's important. The anger isn't important. It will not make me happy. It will not take away the crippling I feel in my heart.
I remember that I am the host. I'm in charge of my destiny, not the bipolar disorder. I ask myself what I really want out of my day. Do I want to feel anger or happiness? I always choose the latter, but it's difficult to put it into action without a lot of work.
So, I start in a dark room. I listen to soothing music like the sound of rain or waves or Debussey. Then I begin to focus on the positives. I have a loving, fun family. Don't I want to be part of that today? When I'm ready I open the door. I plaster a smile across my face even if I don't feel like smiling. I think that today will be a good day. I remember the good points about my family.
Eventually, the smile comes easily and I enjoy my day. Sometimes I don't win and I'm in a funk until bedtime. Or later. But, my goal is to beat those parasitic triggers and enjoy my life. It is my life after all, and it's up to me to take control.
APA Reference
Fender, C. (2010, February 1). How I Manage Bipolar When Anger Triggers Me, HealthyPlace. Retrieved on 2019, June 15 from https://www.healthyplace.com/blogs/bipolarvida/2010/02/bipolar-triggers
Author: Cristina Fender