Symptoms of Bipolar Mania or Personality Traits?
Typically, when people talk about bipolar disorder, the extent of their understanding and knowledge about the disorder is that we have our ups and downs. We become depressed, followed by an episode of mania (intense energy and ups). Many people who do not live with bipolar disorder or do not have experience with it do not understand that we live with so much more – the good and the bad.
However, I frequently wonder if some of my traits, such as my irritability, is really a symptom of the bipolar disorder as my doctors say, or if these are really just personality traits of mine. These bipolar symptoms, though, that are often thought of as personality traits, are rarely mentioned outside of the doctor's office, and I think that these are very important things to talk about with those in your support system.
Infrequently Mentioned Symptoms
Irritability and explosive behavior: I was diagnosed with bipolar II, and I live with severe irritability on a daily basis. During a manic episode, it is very difficult for me to be out in public. When out in public, especially crowded places such as malls, I feel as if the entire world outside of my brain, such as the speed at which people are walking, is moving much slower than I am, and I can become explosive, feeling as if my body cannot contain all of the energy and irritability that I am feeling. This can also lead to urges to act on dangerous impulses due to the feeling of wanting to crawl out of your own skin and to release this awful energy.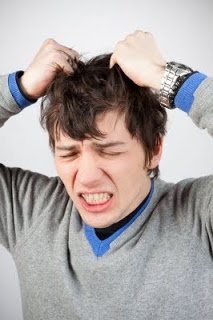 Impulsivity and recklessness: impulsivity often contributes to risky sexual behaviors and excessive spending sprees. A few years ago, I applied for a credit card, and racked up debt to almost $1,000 over a somewhat short amount of time, and I can never keep any money in my pocket whenever I receive it. I buy things that I want, things that I need, and things that aren't even close to things that I like. As for recklessness, I believe this goes hand-in-hand with impulsivity, and it often causes excessive speeding, for example, and feeling as if you can do and conquer just about anything. When I get this way, I drive like a maniac -- the complete opposite of how I normally am.
Obsessive behaviors such as excessive cleaning and obsessive exercising is common due to increased energy levels and reduced need for sleep. My first major manic episode was in 2009, and I didn't sleep for about a week that I can actually remember. I stayed up constantly, reorganizing and thoroughly cleaning my entire house, refolding all linens in the closets, relining all cabinets and drawers in the kitchen, and when I wasn't cleaning, I was looking for new ideas online. I don't remember ever feeling tired. I just embraced this new amazing feeling and rode it out until I knew that something was wrong.
Increased interest in pleasurable activities: due to increased levels of energy, many people often pile on the activities and goals onto their to-do lists – again, feeling as if they can accomplish anything. I clean everything, reorganize everything in my living space, get school work done weeks in advance, and write for hours, among other things.
Tell me, what symptoms do you experience that you wish others could be aware of and understand? Are there any symptoms that you wish your doctors would specifically recognize? Share your thoughts!
You can also find Alexa Poe on Google+, Facebook and Twitter.
APA Reference
Poe, A. (2013, July 23). Symptoms of Bipolar Mania or Personality Traits?, HealthyPlace. Retrieved on 2019, September 21 from https://www.healthyplace.com/blogs/bipolarvida/2013/07/rarely-mentioned-symptoms-of-mania-or-personality-traits
Author: Alexa Poe