About Cristina Fender, Author of Bipolar Vida Blog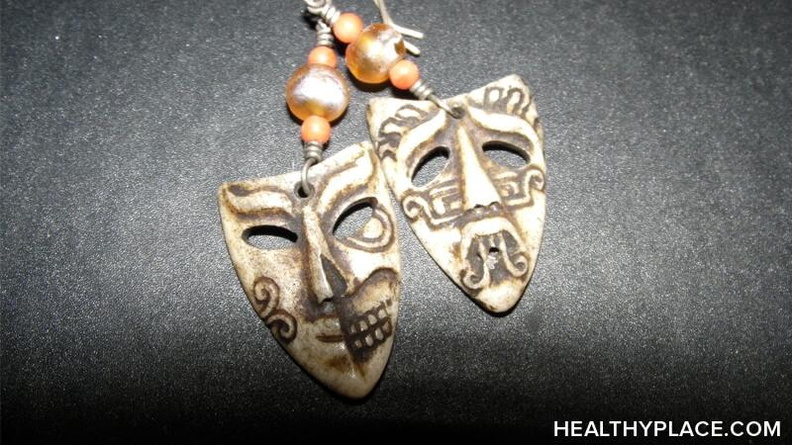 Cristina Fender, diagnosed with Bipolar I in 2006, is a wife and a mother raising two young girls in Texas. Her oldest is six going on thirteen and is obsessed with Twilight. Her youngest is two going on zero since she prefers to be the baby of the family and is currently refusing to use the potty like a big girl.
Cristina spends most of her time chasing around kids and picking up after them while dealing with bipolar symptoms.
This award-winning blog, Bipolar Vida, features a journal of her life and how bipolar effects how she lives her life. Living with bipolar can often be difficult. Every day is a new experience. The ups and downs of Christina's life detail her journey. Even in the worst of times, she tries to find the good in her life. So, every day she opens the blinds to see the sunshine. Sometimes she doesn't win the battle, but she's determined to fight and win the war against bipolar.
Bipolar Vida Blog Welcome Video
Bipolar Vida Blog Wins Top Patient Expert and Top Health Blog (May 20, 2010)
Here's what Organized Wisdom's Medical Review Team had to say about Cristina Fender and her Bipolar Vida blog:
"Mental health blogger, Cristina Fender, shares quality and personal bipolar disorder insights. Cristina breaks through the taboo barrier and journals about her feelings, thoughts, and experiences while living with this disorder. Her HealthyPlace.com Bipolar Vida blog chronicles her life as she "tries to open the blinds and see the sunshine." While she professes to not always win that battle, she sheds light for others struggling with bipolar disorder."
OrganizedWisdom® is a health and wellness information recommendation site. [Note: Shown as 'Permanently Closed' on Google Maps, September 29, 2017]
APA Reference
Fender, C. (2010, January 12). About Cristina Fender, Author of Bipolar Vida Blog, HealthyPlace. Retrieved on 2019, August 20 from https://www.healthyplace.com/blogs/bipolarvida/2010/01/about-cristina-fender
Author: Cristina Fender