One Surefire Way To Take Anxiety Down A Notch
Do you want a quick way to take anxiety down a notch? Would you like to undermine the power anxiety has over you by sweeping its feet out from under it? When I feel it intensely, I certainly would! You can take anxiety down a notch before it undermines you!
Take Anxiety Down A Notch Before It Takes You Over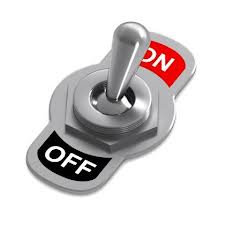 Anxiety is often driven by two things: feelings in our body and thoughts in our head (What Causes Anxiety?). For some people, it is hard to distinguish which comes first. In fact, sometimes one brings the other on. But once we consciously realize we are anxious, it is in the mind (One Anxiety Trigger). Any suffering we have is in the mind. (Have any of you felt anxious in your body, but weren't scared about it, because your mind was observing it but wasn't afraid? This is much easier to tolerate, in fact, it is often a sign anxiety is going away!)
So it is the mind we have to contend with. Anxiety uses many tricks and tactics to manipulate the mind into believing in it. One very common tactic is to be evasive. Anxiety tries to tells us "something awful will happen" or that "you can't handle it" but it stays unspecific and so demanding that it keeps you desperately without wherewithal to question it.
Say Your Fear Out Loud to Take Anxiety Down A Notch
As I have written before, there are many ways to deal with your anxiety and what I am about to share might not take care of it 100%, but it is a surefire way to take it down a notch. Here it is:
Say it out loud.
Speak out loud in words what you are afraid of. Either to a friend or to yourself.
It gets the anxiety out of your head and invites you to be an audience to it. It gives you that bit of distance to hear how it sounds, how ridiculous it might be and allow you empowerment to make a choice.
We often get things stuck in our head and we get afraid if we say it out loud, it would overwhelm us. We fear if we don't hold it all together, that we'd fall off some insanity cliff, n'er to return. But that is just a tactic to keep us powerless. Shame compounds this and keeps us stuck where we are. Silence becomes a rule to hold us together, but really it is us putting ourselves into prison.
There is no insanity cliff. These feelings are temporary. If you say your fears out loud, this will undermine the power that they have over you. You can move, think clearer, take back your decision-making power. Anxiety tells us it will be worse when we say it out loud, but often we feel an immediate relief. We haven't fallen off a cliff. Our capacities are still intact, in fact, more available now. Our friends don't think we are crazy. We survive the telling. We have control again.
Say your fears out loud and you can hear them. In your head, they are almighty, but out in the air, you might recognize them as silly, irrational, or unwarranted. You have your wherewithal back and can do something. Not only is the anxiety down a notch, but you have the energy to counter the rest of it.
How about you? Have you ever said your fears out loud? What happened?
I blog here: Heal Now and Forever Be In Peace and here: Anxiety-Schmanxiety Blog, share here: Twitter@JodiAman, Google+ inspire here: Facebook: Heal Now and Forever Be in Peace
APA Reference
LCSW-R, J. (2013, April 24). One Surefire Way To Take Anxiety Down A Notch, HealthyPlace. Retrieved on 2019, September 15 from https://www.healthyplace.com/blogs/anxiety-schmanxiety/2013/04/one-surefire-way-to-take-anxiety-down-a-notch
Author: Jodi Lobozzo Aman, LCSW-R