Intense Anxiety and the Highly Sensitive Person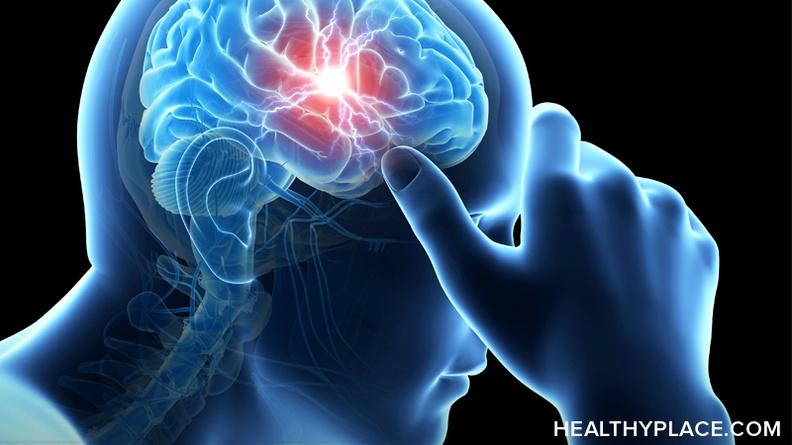 Intense anxiety can seem to take over mind and body, and when you're a highly sensitive person, it can feel crushing. Each of the two states can be obnoxious on its own; combine living with intense anxiety and being a highly sensitive person, and it sometimes seems like there's no place to go where you don't feel wired, hyper-alert, overstimulated, and like a complete wreck (Why Does Anxiety Disorder Make You So Tired?).
You're not a complete wreck. Intense anxiety and being a highly sensitive person can make you feel that way, though.
The Highly Sensitive Person
"Highly sensitive" is an aspect of personality. As such, it's part of what makes each of us unique. It involves how we think, feel, experience the world, and interact in the world.
If you have been told that you take things too personally or are too sensitive, you might be a highly sensitive person. There's more to being a highly sensitive person than just this, though. Often, highly sensitive people:
Intense Anxiety and the Highly Sensitive Person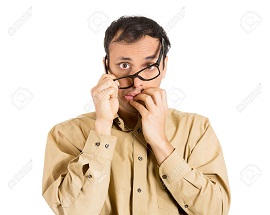 If you live with anxiety, you might have noticed that some of the characteristics of the highly sensitive person also apply to intense anxiety (Anxiety symptoms: Recognizing the Signs of Anxiety). This can make it difficult to sort out what, exactly, is going on. Knowing whether you predominantly experience in a given moment anxiety or the effects of being a highly sensitive person will help you untangle the crushing jumble of strong emotions and anxiety's racing thoughts and begin to self-soothe.
My son's middle school recently held its curriculum night, during which parents followed their child's schedule, met teachers, and listened to presentations from teachers. When I arrived, I was relaxed and anxiety-free. The bright lights and noise in the cafeteria, where the event began, were bothersome but manageable.
Then the throng of parents dispersed into classrooms where the teachers began their talks. That's when it hit. I felt agitated and anxious, tense and alert. I began to worry about what others in the room thought about me.
But wait -- I wasn't doing anything to make people evaluate me, much less even truly notice me. I honestly wasn't anxious, so why did I feel that way? Then it hit me. I was reacting to the high levels of anxiety and nerves of those around me. As a former teacher with former colleagues in the same boat, I know that many teachers are very nervous on curriculum nights because presenting to parents is far different from teaching students.
As a highly sensitive person, I was picking up others' emotions. Given that I was already overstimulated by my surroundings, those emotions were more intense. Then, because I've experienced anxiety, it was natural for anxiety to kick in. Intense anxiety and the highly sensitive person can co-exist and intensify each other.
Anxiety and the Highly Sensitive Person: Whose Anxiety Is It, Anyway?
A key to soothing yourself when you're a highly sensitive person picking up on others' intense anxiety is to force yourself to take a mental step back. Because highly sensitive people take on others' feelings, it's important to separate yourself from those around you (Top 21 Anxiety Grounding Techniques).
During that school event, I asked myself, "Whose anxiety is it, anyway?" and then I thoughtfully answered the question. Just because I experience anxiety from time to time, it doesn't mean that I'm always anxious in every situation. Realizing that I went into the evening relaxed and anxiety-free and still truly felt that way allowed me to gently push away the anxiety of others to make room for my own thoughts and emotions. Sure, I still felt it, but I didn't own it or keep it.
Asking, "Whose anxiety is it, anyway," can help you put a space bubble around yourself so you can objectively identify how you really feel and think. Intense anxiety and the highly sensitive person may be partners, but you can step between them to reduce that overwhelmed sensation.
You can also connect with Tanya J. Peterson on her website,Google+, Facebook, Twitter, Linkedin and Pinterest.
APA Reference
NCC, T. (2015, October 8). Intense Anxiety and the Highly Sensitive Person, HealthyPlace. Retrieved on 2019, July 17 from https://www.healthyplace.com/blogs/anxiety-schmanxiety/2015/10/intense-anxiety-and-the-highly-sensitive-person
Author: Tanya J. Peterson, MS, NCC