The Biology of Fear
Fear is a biological response. The fearful stimuli tells our amygdala to release adrenaline (our "fight or flight" hormone). The sole purpose of this is to give us energy to fight or flee. In other words, its purpose is to get us to act, once we act, the fear is pointless. And, usually goes away, since acting has us feeling empowered, not so out of control. Our focus becomes on our tasks at hand, and the worry get relegated to the background.
Fear and Feeling Helpless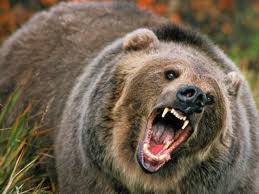 However, we are not walking in the woods and see a dangerous animal, like our ancestors did. In today's day and age, our anxieties are usually about things we feel helpless to affect: war, climate change, getting sick, violence, a loved one dying, or not being good enough. The helplessness feeds the anxiety. And in return we are immobilized by it. Our body and brain don't know what to do with the energy it conjured to act, and we feel imprisoned by panic.
When this happens we need to focus on our personal agency: how we can respond. We need to do something and feel empowered by it. Something that helps us feel a sense of control. Even though we might not be able to control what happens to us, we can control how we respond to it. Even the smallest action can help the fear decrease. (That's why people often pace when they are in panic mode. This actually helps them a bit.)
We are never completely helpless, though anxiety has us feeling this way about everything. So try to do something, any little action can make a difference. Sitting in the panic is usually the worse thing you can do.
How do you respond when you are scared and anxious?
By Jodi Lobozzo Aman
I blog here: Heal Now and Forever Be In Peace
and here: Anxiety-Schmanxiety Blog,
share here: Twitter@JodiAman, Google+
inspire here: Facebook: Heal Now and Forever Be in Peace,
Get my free E-book: What Is UP In Your DOWN? Being Grateful in 7 Easy Steps.
APA Reference
LCSW-R, J. (2012, February 29). The Biology of Fear, HealthyPlace. Retrieved on 2019, August 18 from https://www.healthyplace.com/blogs/anxiety-schmanxiety/2012/02/the-biology-of-fear
Author: Jodi Lobozzo Aman, LCSW-R