Ease Anxiety with Pets: Animal Therapy at Its Most Natural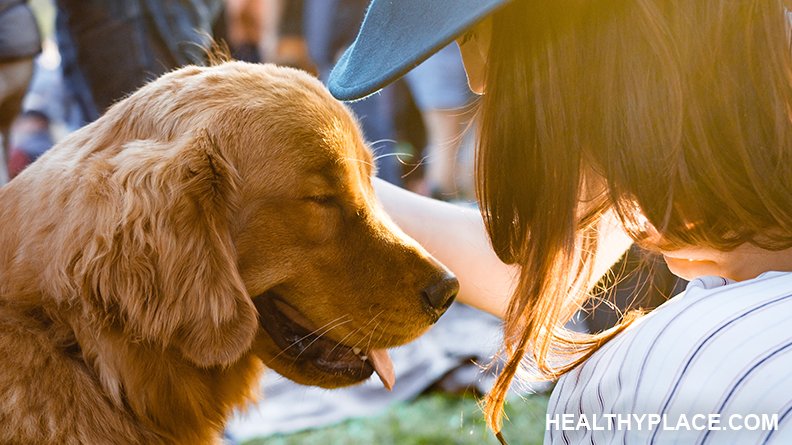 Many people use animals to ease their anxiety. Fear and worries are washed away by connecting, loving, petting, breathing with animals. Countless people I know go to their loving pets when they feel anxious and receive the instant relief this unconditional love can provide.
Anxiety can have us feeling so disconnected and lonely. Animals make us feel warm and belonging. Since they are always in the present moment. They provide a good model for us to be mindful!
In this video on animal therapy, you'll see me and Appa! Appa is a good therapy dog. He is calm and loves to be cuddled.
Take a look.
How many of you use animal therapy?
Photo by Adam Griffith on Unsplash
APA Reference
Lobozzo, J. (2012, February 24). Ease Anxiety with Pets: Animal Therapy at Its Most Natural, HealthyPlace. Retrieved on 2023, June 7 from https://www.healthyplace.com/blogs/anxiety-schmanxiety/2012/02/animal-therapy-easing-anxiety-with-an-animal
Author: Jodi Lobozzo Aman, LCSW-R
[...] you you are okay, or even better–someone who can make you laugh.3. Spend time with your pet. (Animal Therapy)4. Have a tranquilizer with you. Knowing you have antianxiety medication to calm you down within 15 [...]
Leave a reply