How I Feel After EMDR Therapy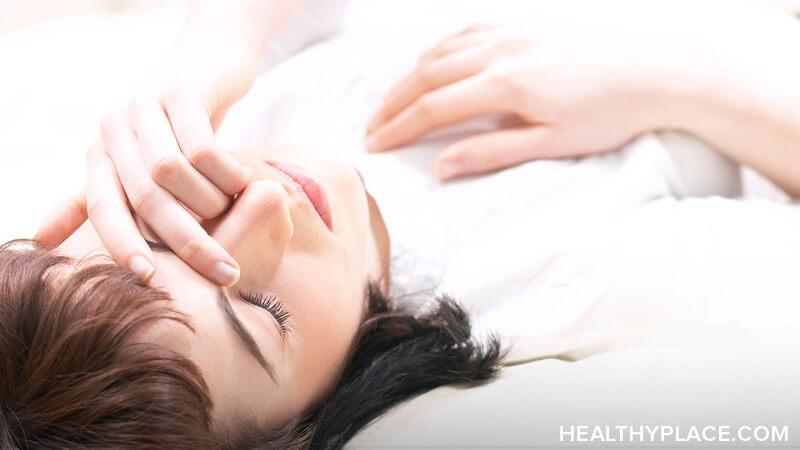 A little while ago I wrote about my experience with eye movement desensitization and reprocessing (EMDR) therapy. I had never heard of EMDR until my therapist, who specializes in trauma therapy, introduced it to me as a way to treat the panic and anxiety I experience associated with a trauma I recently suffered. Now, I'd like to share how I feel immediately following an EMDR session.
How I Feel Immediately After EMDR
I decided to do this blog immediately following my EMDR therapy session so that I could relay exactly how I feel when I'm done. In a word—exhausted. I don't know if everybody feels this way after EMDR therapy, but I do. I guess my brain is so busy reprocessing the emotions of the trauma that when I'm done, I just want to lie down, rest, and give myself the self-care I need. 
APA Reference
Scott, L. (2022, May 23). How I Feel After EMDR Therapy, HealthyPlace. Retrieved on 2023, December 6 from https://www.healthyplace.com/blogs/anxiety-schmanxiety/2022/5/how-i-feel-after-emdr-therapy
Author: Liana M. Scott
YES! trying to explain to my wife where my brain is at, and that is the best word I can use; I have morning sessions at 0900, and the first two sessions I could have literally fallen asleep in the car! Brain is working overtime trying to re-wire itself, appreciate your willingness to be open about it!
Hi Donald. I'm glad that what I wrote validated how you sometimes feel after EMDR. We're all different in how we handle therapy. My own experience, coupled with people I've spoken to about their experience with EMDR, including my therapist, feel similarly, post-session. Self-care after EMDR is essential.
Thanks for taking the time to comment. I hope your wife, in perhaps seeing/reading this, gains some insight.
Yes! I have the same intense exhaustion after an EMDR treatment. My therapist always says that I should not plan for activities or tasks after my session and to take it easy the rest of the day. Completely normal.
Hi Cheryl. It's good to know that there are others who experience EMDR treatment the same way. Thanks for sharing your comment.
Leave a reply