Feeling Anxious About the New Year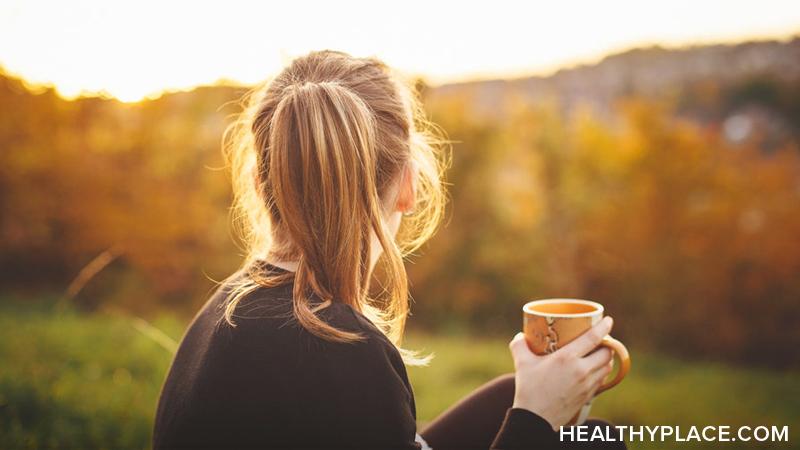 We are on the verge of a new year, and that's making some of us anxious. This has been a challenging year, to say the least, and as we get closer to the end of the year, we are still living in uncertain times. I know that, personally, these uncertain times continue to cause tremendous amounts of anxiety as we approach the turn of the year.
When I was growing up, I always felt excited about the start of the year. I felt like it was a new beginning, and I always looked forward to what the year would hold for me. As I got older, the approach of the new year became not only a hopeful time but a time for self-reflection. 
This time of self-reflection can sometimes cause anxiety as I think about the past year. Also, this is a time of year when people set resolutions for themselves with the hope that they can keep those resolutions. While I have not usually really been one to set resolutions for myself, I will say that I often think about goals that I would like to accomplish in the upcoming year. Sometimes, these goals seem daunting, and I end up feeling anxious about them. Sometimes, they are motivating, and I am encouraged about what the upcoming year has in store.
How to Feel Less Anxious About the New Year
Self-reflection can be such a great thing as you set goals for yourself and think about things you would like to do differently in the next year. But sometimes, as you set New Year's resolutions, thinking about the things you want to accomplish in the new year can cause anxiety. Also, thinking about things to accomplish in the upcoming year can result in feelings of pressure to accomplish those goals.
Here are some strategies that I use to feel less anxious about new year resolutions and goals:
Practice self-compassion. If, last year, you set resolutions for yourself and you did not stick to those resolutions this year, be compassionate with yourself. This is something that I have really had to be aware of. Just because I didn't accomplish something that I had planned for myself in the last year, I can still accomplish the goal. Now, maybe I need to make some adjustments to my approach so that I can be successful this time around. But, I have to remind myself that it is okay to fail, and it is okay to take multiple attempts to get there.
Focus on the positive. Because the turn of the year is often a time of self-reflection, we often focus on things we did not accomplish. But I think it is also important to focus on what has gone well. It is important to focus on the lessons we learned, the relationships we formed, the positive experiences we have had as a result of the negative ones. For example, I know that, during several months of quarantine, my family and I became closer thanks to the extra time we spent together. While it has been such a tremendously difficult year, this has been a positive experience that I have been grateful for. Focusing on this as we approach the new year helps me to feel optimistic about the year to come.
Set specific goals for yourself. Set specific resolutions that you know you can accomplish. It's important to be realistic. Setting a resolution of becoming a millionaire might not be realistic but saving $100 each month might be. While I tend to dream big and hope for quite a bit, sometimes I have to give myself a reality check and establish smaller, specific, and realistic goals that I know I can reach.
Try these strategies to feel less anxious about accomplishing New Year's resolutions that you set for yourself. Share strategies that you use in the comments below.
APA Reference
Bermio-Gonzalez, R. (2020, December 22). Feeling Anxious About the New Year, HealthyPlace. Retrieved on 2023, December 5 from https://www.healthyplace.com/blogs/treatinganxiety/2020/12/feeling-anxious-about-the-new-year
Author: Rizza Bermio-Gonzalez
I think this is such a comforting read, especially for so many this year in particular. I love your suggestions for how to feel less anxious in this new year. It's so important to be realistic and specific about goals. Focusing on the positive and practicing self-compassion are such important things to remember all year long, especially at this time of the year. Thank you for sharing!
Hi Lizanne,
Thank you so much for your comments! You are absolutely right that practicing self-compassion is something we should always remember to do. I think that now more than ever, focusing on the positive has become so important in today's world. Thank you for sharing your thoughts!
Happy Holidays!
Rizza
Leave a reply