Set Goals that Work for You to Improve Your Self-Esteem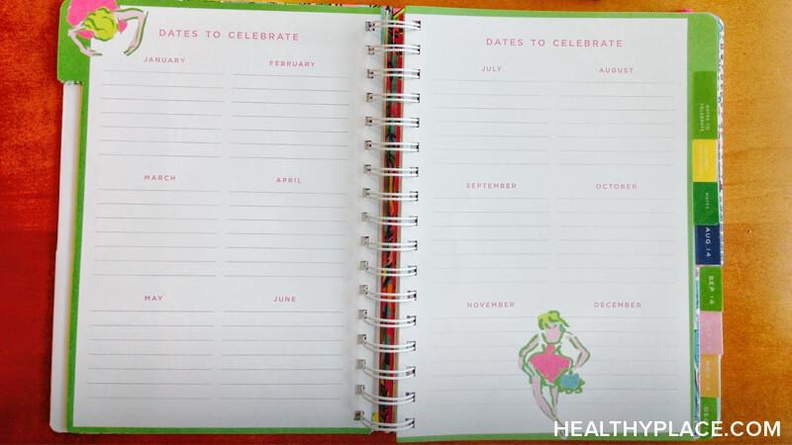 Setting goals that work for you can improve your self-esteem. They give you a sense of purpose and something to work towards, as well as the motivation and means to get there (How Setting Intentions Improved My Confidence). Unfortunately, too many people set goals that aren't right, resulting in disappointment and lowered self-esteem. However, setting the right goals can lead to personal growth and better self-esteem. Here are some ways of setting goals that work for you.
How to Set Goals that Work for You -- Destination Goals Versus Journey Goals
The key is to setting the right goals is to have a clear vision plus a clear, specific action plan with manageable steps. Goals can be either "destination" or "journey" goals, and it's important to have both. The "destination" is the bigger picture goal, the overall purpose and where you want to end up.
"Journey" goals are smaller, stepping stones that contribute to the overarching goal. Journey goals are useful in a practical sense; they're small and manageable. They help with motivation and make it easier to monitor your progress. They also encourage you to be more engaged in the present rather than focusing too much on the future. Your actions today will shape where you end up and step by step, you will get to your bigger picture goal.
The SMART Method of Setting Goals that Work for You
A widely known formula for goal setting is SMART (specific, measurable, attainable, realistic and time frame). There is a lot of literature on this topic and you may be familiar with it already (How To Make New Year's Resolutions You Can Stick To). I'll talk about it in a practical self-esteem context.
Specific: While you may want to "build self-esteem" or "be more confident," these goals too general to work with. Instead, you can make your goals more specific. For example, one way to build self-esteem is to socialize more, and you could base your goal around that. A specific "journey" goal to start off with might be to turn up to a social event, sit in a coffee shop for 30 minutes or call a friend. Alternatively, you might be struggling and want to get some help. A goal for you might be to schedule an appointment with a therapist. A plan of action is important in pursuing your goals.
Measurable: You need to know when you've achieved your goal. In the examples mentioned above, the measurement will be when you've attended the social event or made the therapist appointment.
Accountable: Any goal that you set must be within your control and not dependent on anyone or anything else. You need to accept responsibility for your goals. Additionally, it's important to set goals that are right for you and not based on other people's expectations (How To Not Expect Too Much From Yourself).
Realistic: Any goal must be realistic, meaning that it's within your capability and possible in your current circumstances.
Time frame: It's important to set a time frame to your goals and be specific about it. For example, what day and time are you going to attend the social event, sit in a coffee shop or make the appointment? It's important to have a time frame that is realistic and not too far away in order to stay motivated and keep the momentum going. If it's too far away, you might want to consider breaking it down further.
Goal setting is an ongoing process and review is an important part of it. If your goal didn't work out, use the SMART formula to review what worked and what didn't work. If you've achieved your goal, consider what you'll do next. I recommend that you have some goals to work with on an ongoing basis. Setting the right goals encourages personal growth, better self-esteem, and general wellbeing.
Setting Goals that Work for You and Self-Esteem
In this self-esteem video, I talk about setting goals that work for you.
APA Reference
Agathangelou, F. (2016, January 5). Set Goals that Work for You to Improve Your Self-Esteem, HealthyPlace. Retrieved on 2023, December 11 from https://www.healthyplace.com/blogs/buildingselfesteem/2016/01/how-to-set-goals-that-work-for-you
Author: Fay Agathangelou
I think sometimes you need good support with good advice
with you to be able to achieve the measurable goals you set your self towards
the goal you want to attain. And it so important to be kind to your self when you fail in achieving things and not to knock yourself. In these holidays my main focus is on self care without goals in this till I get the help and support with me to achive my goal but I do have plans of when I go about the process of getting this lovely help and support for me to help me help myself. Holidays are hard enough without knocking yourself!
.
Hi Judy,
Thanks for your comment, you've raised some good points. Being kind to yourself and self-care are so very important. Getting the right support can certainly help, and it's a good idea to seek the help you need. Glad you've had a healthy focus over the holidays and all the best with your plans.
Fay :)
Leave a reply