Using Gratitude to Help You Overcome Anxiety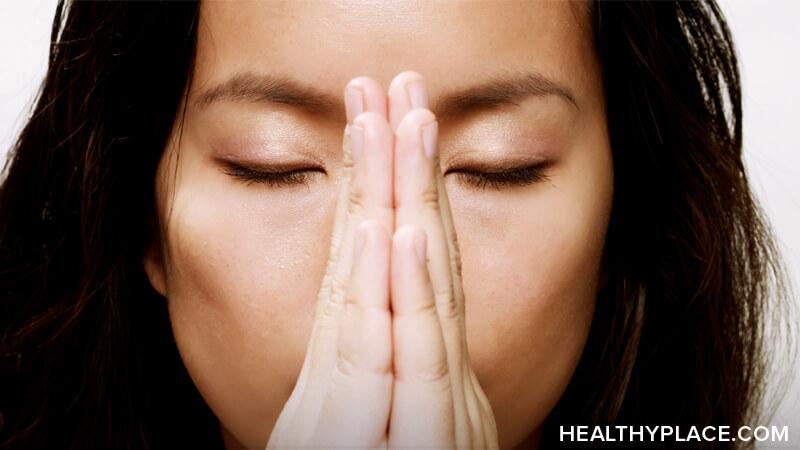 We are now in the holiday season, and even though things look a little different than they typically would around this time, remember that you can overcome anxiety with gratefulness. I know that anxiety is something many of us can't seem to avoid. We may even find that we are experiencing more anxiety than usual.
In my last article, I wrote about ways to experience less anxiety during the holidays, and one of those ways was to take the time to be thankful. In my experience, I have personally found that this is a helpful aspect of life to focus on when I've gone through difficult experiences. Practicing gratitude, even though it doesn't change a situation, prevents me from continuing on a downward spiral of negative thoughts.
How Gratitude Has Helped Me Overcome Anxiety
When you're going through something difficult in life and feeling anxious, it can be hard to feel grateful. Instead, you might find that the harder you try to stay positive, the harder it is to actually feel that way. I have found this myself, particularly through losses that I've experienced. The more I tried to have positive thoughts in my grief, the more I found that, instead, I would become aware of the negative thoughts that I was having. So it was more helpful for me just to avoid the topic itself, so I wouldn't have to figure out how to cope with my grief, even though I knew that I couldn't run away from it.
However, gratitude became a simple mindset shift that I began intentionally incorporating just into the way that I thought daily. I found that the more I took the time to focus on the things that I am thankful for in life, the better I felt overall. Amazingly, such a small change in my way of thinking had such a huge impact.
How to Practice Gratitude When You're Anxious
Feeling grateful to overcome anxiety isn't quite the same thing as just being more optimistic than pessimistic. It also means taking the time to pause and focus on what you are grateful for. You can accomplish this in several ways.
Take the time to focus on what you value. You can take the time to simply sit alone for a few minutes in nature or in any other setting in which you can think about what makes you thankful. I find it helpful to go for long walks in which I can take the time to think.
Write about it. Journaling is a helpful tool overall to help cope with anxiety, but it can be especially beneficial for talking about gratitude. And writing about it doesn't necessarily have to mean specifically writing in a journal. It could mean simply writing down your thoughts, including writing about what and who you appreciate. I've found that this is a helpful reflection tool that allows me to pause and identify people, experiences, and things in my life that have been wonderful. Doing so helps to put things into perspective.
Just say, "thank you." We often say, "thank you" because it's polite to do so; however, how often do we say, "thank you" to those we truly appreciate? For example, telling those you love that you are thankful for them can be such a powerful way to bring about positive feelings inside of you. Bringing out those positive feelings allows you to experience positivity instead of negativity and, therefore, can reduce anxiety.
Try these strategies to help you focus on what you are grateful for in your life and to experience less anxiety. Share how you focus on gratitude to overcome anxiety in the comments below.
APA Reference
Bermio-Gonzalez, R. (2020, December 8). Using Gratitude to Help You Overcome Anxiety, HealthyPlace. Retrieved on 2023, November 30 from https://www.healthyplace.com/blogs/treatinganxiety/2020/12/using-gratitude-to-help-you-overcome-anxiety
Author: Rizza Bermio-Gonzalez
Actively cultivating and practicing gratitude truly has so many benefits, especially when working with something like anxiety. I absolutely love your suggestions for practice and I think it's so special that you make a point of talking about expressing gratitude to those we really appreciate. I think we can also look at this when directing gratitude toward ourselves when saying things like "thank you" in response to receiving a compliment. Let us also make sure that we are really truly allowing ourselves to feel gratitude for that and that person. Beautiful read.
Hi Lizanne,
I appreciate your kind comments! That is such a great point that it is also important to direct gratitude and appreciation towards ourselves. It is important for us to be mindful and self-aware of the positive feelings that result from being thankful.
Thank you for your comments!
Rizza
Leave a reply