Anxiety and Your Sense of Control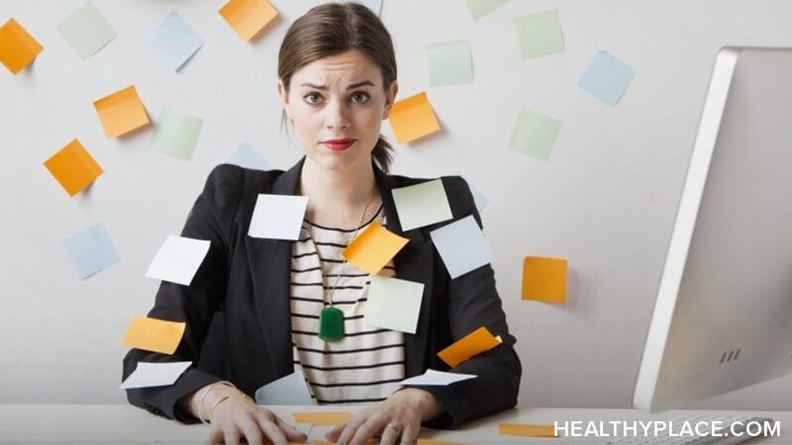 Anxiety is often related to a sense of control; anxiety can be caused by a lack of a sense of control in one or more areas of life. This lack of control can cause a powerless feeling in the face of fears and worries. The lack of a sense of control can leave us feeling anxious, worried, or fearful when we don't think we should be. When you feel a vague, nagging worry, tension, edginess, or irritability but, frustratingly, can't identify a reason, perhaps the anxiety is connected to sense of control. How, exactly, can this sense of control cause anxiety? And what can we do about it?
Lacking A Sense of Control Can Cause Anxiety and Worry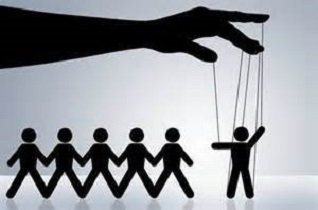 Generalized anxiety disorder involves excessive worries about multiple ares of life. What-ifs and worries abound. Sometimes people imagine dreadful scenarios involving their loved ones: what if they get into an accident? What if they do poorly in school? What if they're miserable? What if they get into trouble?
Personal worries exist, too: What if I get fired and can't pay my bills? What if people judge me? The list is seemingly infinite. The results of the anxiety over these imagined troubles cause physical and emotional symptoms that are uncomfortable at best and debilitating at worse.
While the various situations differ, there is a common theme. We have no control over the outcome of our what-ifs and worries. We can't control if our loved one is involved in an accident. On a personal level, we can, indeed, take some action to control outcomes, such as excelling at work tasks. There are certain situations, though, that are out of our control that might lead to a loss of a job or relationship or other unpleasant happenings. This lack of control can cause significant anxiety.
Fear, too, is strongly connected to a sense of control. Anxiety and fear are related, each contributing to the other. The connection between them can be that sense of control, or lack thereof. When we don't know what's happening or what will happen, when we are afraid of something, it's often because we feel powerless to control it. Fear, anxiety, and the sense of control are intertwined and can cause anxiety's symptoms to be unrelenting.
Gaining a Sense of Control Can Decrease Anxiety
While there are certain things we will never have control over, such as how someone is going to react to us or whether our loved one will arrive safely, we can absolutely take measures to increase our sense of control and thus decrease our anxiety.
Consider where you can increase your sense of control. What small measures can you take to gain more control? Can you help your loved one make sure his/her car is in good driving condition and equip it with emergency supplies? Can you do your best at work while also creating a special savings account to draw from if you face unemployment?
Identify where you can choose to let go. Pay attention to your what-ifs, worries, and fears. Identify specific things you can do to downsize your worry list and increase your sense of control.
No more shenpa. Shenpa is a Buddhist concept for getting hooked by problematic thoughts or situations. That's apt. Anxiety and its symptoms hook us. Fear hooks us. Worry hooks us. When we're hooked, we feel powerless. Anxiety, it seems, is being done to us, and we have no sense of control over being hooked by something or someone. However, we're not powerless. When we notice ourselves hooked and feeling anxious and tense, we can pause and look at why we're hooked. What has reeled us in? That knowledge leads to letting go, distancing ourselves from a thought, feeling, or person/event in the outside world. Releasing ourselves from the hook can help us reduce the racing thoughts of anxiety and regain a sense of control over our own thoughts and emotions.
We don't have to remain passive victims of anxiety, at its mercy with no control. We can gain power. We can increase our sense of control over anxiety.
Let's connect. I blog here. Find me on Facebook, Twitter, LinkedIn, and Pinterest. My mental health novels, including one about severe anxiety, are here.
APA Reference
Peterson, T. (2015, December 17). Anxiety and Your Sense of Control, HealthyPlace. Retrieved on 2023, December 11 from https://www.healthyplace.com/blogs/anxiety-schmanxiety/2015/12/anxiety-and-a-sense-of-control
Author: Tanya J. Peterson, MS, NCC, DAIS
I have had anxiety and you can not control it you have to relax and let go. The very act of relaxation makes it go away. Practice yoga and meditation to help relaxation.
Hi Dee,
Thanks for your insights. Yoga and meditation do help us let go. I use both. I'm glad you mentioned these tools (that are more than tools -- they're a way of life).
Lack of control and fear and excessive worries are a few of my traits with GAD. No doubt. A person must face all those issues, let go of them, and gain control. It is easier said than done, but little by little I think your advice will work. It takes willpower and perseverance, but it can be done. I am slowly getting there.
Leave a reply