Overwhelmed by Stress and Anxiety? How to Deal with It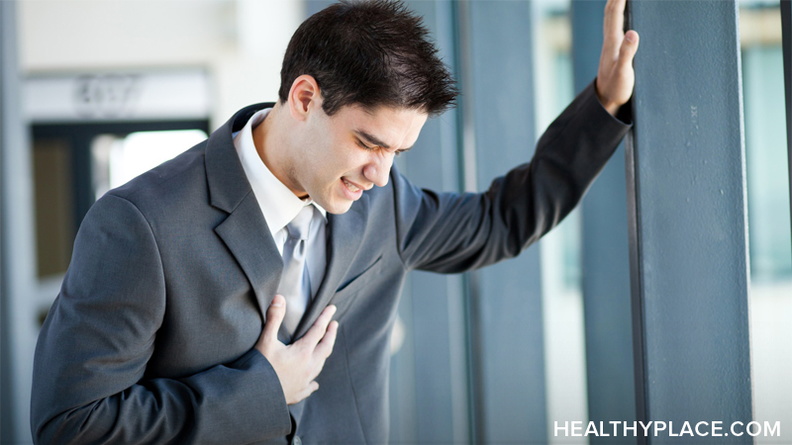 Anxiety can feel as though an incredibly loud and boisterous parade is charging right through your very being: blasting bands, flashy floats, animals, and announcers ad nauseam. This chaos within can cause headaches, chest pain, difficulty breathing, excessive sweating, aches and pains, and other noxious anxiety symptoms. Further, our thoughts become anxious and race with worry and obsessions. Often, panic sets in. As if this weren't bad enough, we have to live in the midst of this parade. We have to deal with parade garbage (think about it—debris, litter, road apples) while simultaneously dealing with everything else around us. With pandemonium on the inside, how do we deal with all of the stuff on the outside?
Anxiety and Stress Are Connected and Overwhelming
To be sure, life can be downright crushing. It's often full of stress. When you have to destroy a rainforest in order to write your to-do list, you know you're dealing with too much. Or maybe the number of items is small but they're daunting in nature. The actual number of tasks is relatively inconsequential; what matters is how they impact your well-being. As the more than forty million people living with anxiety disorders can likely attest, overwhelming stress is often closely connected with overwhelming anxiety.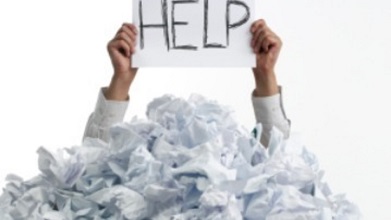 When it comes to stress, anxiety, and feeling overwhelmed, it can be hard to sort out cause and effect. Is your overwhelming stress causing your anxiety? Or perhaps is your overwhelming anxiety causing your life to feel intensely stressful?
Working with a therapist to sort things out can be very beneficial. However, you don't have to know with certainty whether you're anxious because of stress or whether stress is worse because you're anxious. Personally, when I'm overwhelmed and the anxiety-and-stress parade is marching around painfully inside of me and interfering with my outer world, I really don't care which is causing the other. I just know that anxiety and stress are there and connected; I'm overwhelmed and I want the parade to stop.
Ways to Deal with the Overwhelm Caused by Stress and Anxiety
Because anxiety and stress are often Co-Grand Marshals in this obnoxious internal parade, they can be reduced together. Each of the following techniques has been proven to reduce both stress and anxiety:
Avoid All-or-Nothing Thinking
Anxiety can loom so large that we begin to think in extremes: You might think, "I'll never get this done," "I can't do anything right," "If I don't do this perfectly, I'm a failure," "I'm a horrible partner/parent/employee/boss/person," "I made a mistake and now people hate me," and on and on. Of course we feel high anxiety about the outcomes of these things we're telling ourselves.
Recognizing how we're thinking is a helpful step in reducing anxiety. Over the next few days, simply notice your thoughts. What are you telling yourself? Once you become aware of all-or-nothing thinking, you can change how you think and what you say to yourself. "I missed a deadline" changes from "I'm horrible and I'm going to be fired," to "I made a mistake, but I do many good things, too. Overall, I'm valuable and am not likely to lose my job over this single incident."
Break (Or, Rather, Don't)
When we're anxious and stressed, it's easy to look at all of the tasks that lie ahead of us and become overwhelmed. At times, we're stopped in our tracks and completely shut down. We have reached our breaking point. At this point, anxiety is very high, and our ability to cope seems very low. The good news is that we have the power to prevent ourselves from breaking.
The trick? Break! Take breaks, and break up tasks into bits and pieces.
To avoid hypocrisy, I will admit upfront that I find it extremely difficult to take breaks. After all, when life is overwhelming with all of its demands and anxiety is flaring as a result, it just doesn't seem logical or even possible to walk away from stress for a while. However, it is vital. Even a short break can help your mind refresh and reset, and often when you return to your task you do so with a clearer head. Stand and stretch, get some fresh air if possible, massage your temples, breathe deeply. Snacking on something nutritious and energy-sustaining can give your brain and body a needed boost. For me, it seems that I don't have time for a break, but in reality, when my anxiety decreases, I feel less overwhelmed, and I'm actually more productive when I take short breaks here and there throughout the day.
Further, anxiety often surges when tasks loom large in front of us. Life can be incredibly overwhelming when everything seems like one big mess, but it's easier to manage when we break things into manageable bits. Take my desk. It often looks like an office products store exploded on top of it. When I stare at it, I'm overwhelmed and I'm hit by a wave of anxiety that makes me feel like I'm drowning. When I stare at the entire mess, I feel daunted and can hardly begin to fix it. I've learned to break the task into bits. I'll clear one area then take a break. I might choose to put the rest aside and move onto something else, or I might come back and tackle another section. Either way, I've taken control, I can do something about the mess, and I feel my stress and anxiety ease.
To-Do List? How about a To-Done List!
Of course listing the tasks that lie ahead of you is a way of organizing yourself, feeling in charge, and reducing stress and anxiety. Yet it can be overwhelming to look at a huge list that never seems to shrink even when we break it into bits. When we only focus on what we have to do rather than taking stock of all that we have already done, we feel stressed, and anxiety often skyrockets. To keep this in check, consider creating a list of things you've already accomplished, a to-done list, if you will. It's very satisfying at the end of a long and stressful day to think about all that you've done and to write it down. Then, when your anxiety tells you that you're not in control, you can see for yourself that you are indeed in control and are accomplishing things.
Whether you're overwhelmed by anxiety or your anxiety is making you feel overwhelmed, it's stressful. The good news is that it truly is possible to take steps each and every day to rid yourself of anxiety.
What works for you when you're overwhelmed by anxiety?
Connect with Tanya on Facebook, Twitter, Google +, LinkedIn, her books, and her website.
APA Reference
NCC, T. (2014, August 28). Overwhelmed by Stress and Anxiety? How to Deal with It, HealthyPlace. Retrieved on 2019, September 17 from https://www.healthyplace.com/blogs/anxiety-schmanxiety/2014/08/overwhelmed-by-stress-and-anxiety-how-to-deal-with-it
Author: Tanya J. Peterson, MS, NCC