Sex as an Anxiety Treatment
In the world of persuasive writing, convincing people that sex makes someone feel good is a pretty simple task. We are wired for it. When we can't orgasm with someone else, we can do it ourselves. Men, on average, think about sex 19 times per day and women, on average, ten. So even under normal, non-anxious, circumstances, we know healthy sex generally makes us feel better.
But what about sex as an anxiety treatment (Anxiety Disorder Treatments Are Effective)? When I am anxious, overwhelmed, or even paranoid, having sex — or more specifically, reaching orgasm — makes me feel good. After I have an orgasm, the anxiety is almost always gone. Whether it is because the act itself distracts me, or the various chemical brain reactions of orgasm squash the anxiety, or some combination of both, what is undeniable is that it works.
There is a lot of talk in the mental health community about ways to handle the symptoms of various mental illnesses without the use of medicine. There are many natural and home-based remedies, as well as techniques that people use to manage the effects of anxiety.
The Sexual Elephant in the Room
The obvious question becomes, if reaching orgasm works so well to settle anxiety, why aren't more people doing it? This is where culture plays a huge role in anxiety treatment options. For the sake of illustration, it is the sexual elephant in the room.
First, sex and sexuality in American culture is decidedly paradoxical. On the one hand, sex sells. We use it in advertising everything from automobiles to washing machines. Our TV shows can be rife with sexual innuendo, even in prime time, but perish the thought that a naked breast is shown or that open and honest talk about sex becomes common.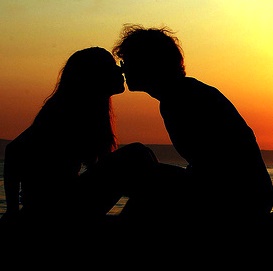 Second, America is one of the most overtly religious nations on earth. And in our dominant religion, masturbation and pre-marital sex are considered sinful. Suggesting them to many people as treatment options would be to literally ask them to disregard their morality. The medical community, as a whole, is generally unwilling to recommend masturbation or sex as a treatment for anxiety because it really does open "Pandora's Box."
Third, people are often uncomfortable discussing sex. Even those of us who are comfortable discussing it are unlikely to disclose to others all of our various motivations for participating in the act. While I am perfectly secure in the knowledge that I sometimes have sex or masturbate to relieve anxiety, I don't often share that reason. I also don't want to hear the details of my friends and family members sexuality. For example, my baby sister is married and pregnant. I am comfortable with the knowledge that she is sexually active, but I do not want to know the details.
No Shame in Accepting Sex as an Anxiety Treatment
Sex, masturbation, orgasm and even arousal all have various biological effects on our brains and, therefore, our moods. Any distraction from anxiety will, in some way, give us relief. Some people reject the idea of sex as an anxiety treatment and see it as being a standalone activity.
However, just as some folks turn to coffee, smoking, food, or exercise to relieve the symptoms of anxiety, some of us, myself included, will turn to sex. And, just as some will be judged by others for drinking too much coffee or eating too much food, some will be judged for having sexual relations.
Sex, in all its forms, is a very personal decision. The ultimate choice to try anything to reduce anxiety is entirely yours. For me, and many people with anxiety disorders, achieving orgasm is a natural and helpful anxiety reducer. If you haven't considered it, I strongly encourage you to do so.
You can find Gabe on Facebook, Twitter, Google+, LinkedIn, and his website.
APA Reference
Howard, G. (2014, June 11). Sex as an Anxiety Treatment, HealthyPlace. Retrieved on 2019, August 20 from https://www.healthyplace.com/blogs/anxiety-schmanxiety/2014/06/anxiety-and-sex
Author: Gabe Howard