Slow Anxiety's Racing Thoughts with Your Senses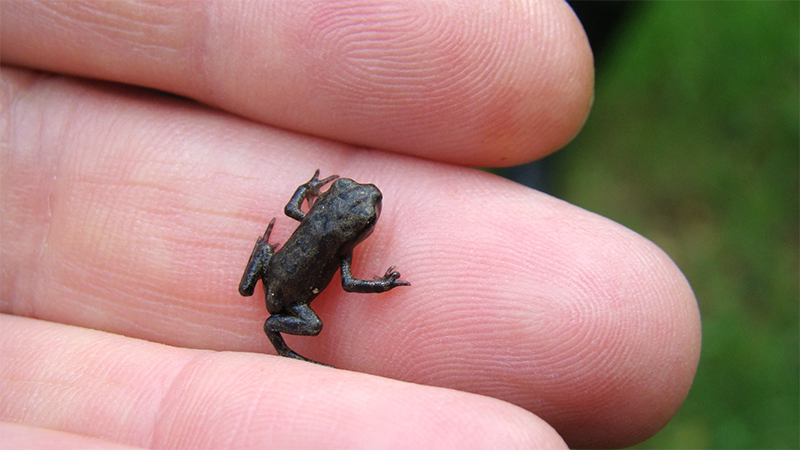 Anxiety brings with it a seemingly endless list of struggles and frustrations. A very common frustration and, for me, incredibly bothersome is anxiety's loud, unrelenting hyperactivity. The feeling of hyperactivity is sometimes related to anxiety's racing thoughts.
Relentless Racing Thoughts and Anxiety
When my son was younger, I once picked him up from a birthday party (well, that happened more than once, but this particular time stands out in my memory). A dozen or so six-year-olds were running like wild, screaming and chasing each other through an indoor playground. They, of course, didn't have the playground to themselves, and there were scores of other children doing the same thing. Noise, ruckus, physical wildness—it was downright overwhelming. It struck me that this commotion was a representation of what constantly goes on in my head. Anxiety is one of the causes of these relentless racing thoughts.
Racing Thoughts Present in Anxiety of Any Type
Anxiety and Racing Thoughts Can Be Slowed with Mindfulness Meditation
No matter what type of anxiety we experience, the thoughts race hyperactively around our minds, and we can't seem to get them to stop. Removing these frantic thoughts will go a long way toward reducing our anxiety. Take heed: we can, indeed, get anxious thoughts out of our heads and create relief, a sense of calm.
One way to do this is by turning our attention away from what's happening inside our minds and focusing instead on what is happening outside of us. The technique is to focus on each of our five senses, in turn, really attending to what we're experiencing.
It's a form of mindfulness meditation, and while it's not an instant cure for anxiety, it's part of the process of healing. It's something that can be done in any moment of intense anxiety to bring relief in that moment. When practiced over time, it has an even greater calming effect because your mind learns to turn its attention away from racing anxieties and calm itself in the sights, sounds, tactile sensations, smells, and tastes around you.
Tune in to the video as I describe the process of slowing anxiety's racing thoughts.
See Also:
Grounding Techniques To Combat Anxiety in PTSD Recovery
Connect with Tanya on Facebook, Twitter, Google +, LinkedIn, her books, and her website.
APA Reference
NCC, T. (2014, July 23). Slow Anxiety's Racing Thoughts with Your Senses, HealthyPlace. Retrieved on 2019, September 16 from https://www.healthyplace.com/blogs/anxiety-schmanxiety/2014/07/engage-your-senses-disengage-anxiety
Author: Tanya J. Peterson, MS, NCC
Hi Kelly,
My mind behaves in a very similar way. While I haven't discovered a "cure," I do know that this can be managed so it's no longer such a negative interference. Accepting it's presence rather than fighting with it or trying to avoid it is a helpful first step. Then, build on what works. Since you love mindful meditation, intentionally do it as you go about your day. Rather than just reserving time to sit and meditate (which of course you can do since you love it), practice mindfulness all the time. Use your senses to help you rather than hurt you. Notice what's happening around you to remind yourself of the present. Shift your thoughts away from the racing ones in your head to what is happening around you. Seek and create good things in your day, too. This is something that is very effective, but it does take time and practice to implement it automatically. Be patient with yourself. You can learn to put space between you and your racing thoughts.
Have you found anything to help?
Hello Alisa,
Thank you for sharing your helpful thoughts!
Hello hussam,
You're welcome. :)
Leave a reply