Interactive Anxiety: Reader's Thoughts Wanted
As a speaker and blogger, I answer a lot of questions about recovering from mental illness. I am asked many different things, from the technical, to the personal, to the deeply personal. I sincerely enjoy the conversation, and leading group discussions is one of my favorite activities. Answering comments and emails is a close second.
It is because of my love of interaction that I decided to write an interactive blog. Every blog on HealthyPlace is technically interactive, in that they all have a comments section. This is a little different, however. The goal of those blog posts is to be read and the goal of this blog post is for you to participate. This won't be an interactive blog if you don't.
You, a Co-Author of This Anxiety Blog
There is a power in this type of arrangement because it isn't just my words and feelings being put out into the world, but a collaboration of ideas, feelings, and opinions all being shared. The hope is that everyone can find common ground, learn from each other's experiences, and come away a little more enlightened.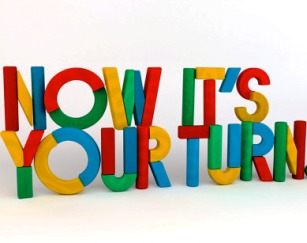 Since the goal of this blog is to be interactive, you will essentially be one of this blog's co-authors. Using the comments sections below, please answer one or more of the following questions.
What does anxiety mean to you?
Do you feel you can lead a good life in spite of an anxiety disorder?
What is the one thing you wish others understood about your anxiety disorder?
Rules Curb My Anxiety
The irreverent part of me would love to make this is a free-for-all. But rules curb my anxiety, and will help us keep on track.
As always, comments are moderated. This is to cut down on spam and prevent people from clicking links to magic weight loss pills that will actually make your hair fall out.
Please keep your comments on topic, respectful, and appropriate. In my personal life, I swear more than people playing Cards Against Humanity, but we want to keep this conversation family friendly.
Finally, be yourself. HealthyPlace is a community and, more specifically, it is our community. We are all members and all accepted. I want to hear from you and am excited to see what everyone has to share.
The floor is yours!
You can find Gabe on Facebook, Twitter, Google+, LinkedIn, and his website.
APA Reference
Howard, G. (2014, July 29). Interactive Anxiety: Reader's Thoughts Wanted, HealthyPlace. Retrieved on 2019, September 15 from https://www.healthyplace.com/blogs/anxiety-schmanxiety/2014/07/interactive-anxiety-readers-thoughts-wanted
Author: Gabe Howard