Introduction to Katlyn Brinkley, Author of 'Verbal Abuse in Relationships'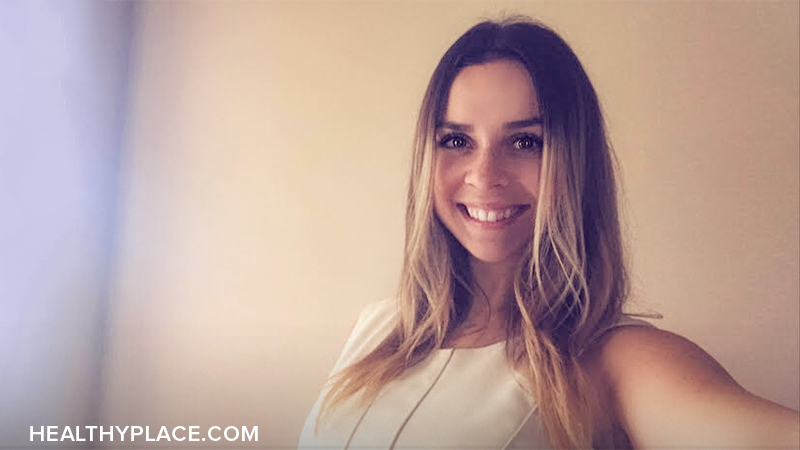 I'm Katlyn, (sometimes Kat) Brinkley, and I'm excited to write for Verbal Abuse in Relationships at HealthyPlace. I want to share some of my thoughts and hopefully influence those of readers. I think verbal abuse can take many forms, and it's important to recognize what unhealthy can look like in relationship dialogues. It's my experience that while no relationship is perfect, repeated issues that involve one partner hurting the other without improvement, can result in significant, long-term emotional strain.
What Katlyn Brinkley's Verbal Abuse Experiences Taught Her
Relationships can be difficult to maintain sometimes, with all the life stresses we face. I've had my fair share of relationships go sour, and most of them come down to poor or hurtful communication. However, I've reached a place where I understand what kind of communication I need for a relationship to be successful, and I've learned what my definition of healthy and unhealthy verbal exchanges look like.
Katlyn Brinkley Teaches Others About Verbal Abuse
I know it can be easy for things to feel normal after a while in a relationship, and this applies to both the romantic and non-romantic kind. Experiencing verbal abuse isn't an easy reality to face when you're emotionally invested in someone. So, I hope that my blog can describe situations that are relatable, and give people the strength to be brave, stand up for their emotional health, and ultimately recognize verbal abuse
For more about Katlyn Brinkley, watch this video:
APA Reference
Brinkley , K. (2019, August 9). Introduction to Katlyn Brinkley, Author of 'Verbal Abuse in Relationships', HealthyPlace. Retrieved on 2023, December 11 from https://www.healthyplace.com/blogs/verbalabuseinrelationships/2019/8/introduction-katlyn-brinkley-author-verbal-abuse-relationships
Author: Katlyn Brinkley 
Welcome, Katlyn! I look forward to working with you and learning from your experiences. Love and light--Jenn
Thank you, Jenn! I'm excited to work on this blog with you and learn from your experiences as well. -- Katlyn
Leave a reply