How To Stop PTSD Anxiety, Flashbacks and Panic (Part 2)
A few weeks ago I wrote about how to stop PTSD anxiety, flashbacks and panic from the perspective of putting mindfulness and intention into action. My colleague, Megan Ross (Trauma Therapy Coordinator at Timberline Knolls) and I had a whole conversation about this and I wanted to share her insights with you.
But there was a cliffhanger: Once you understand PTSD symptoms and how mindfulness can help change your physiological experience, the question arises, "What do I do now?" Specifically, what can you do to interrupt or stop flashbacks?
Megan Ross and I talked about this too. See what you think about the tips that we covered.
Putting the Theory Into Action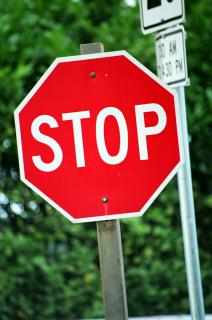 To continue our conversation, I told Megan what I was thinking about the effects of trauma. Namely, everything feels like so much chaos and we feel so powerless. Building on our previous discussion of intention and purpose, I agreed that we can start shifting into feeling powerful (vs. powerless) through making choices and taking actions. Then, taking the idea of being intentional with awareness, I asked her perspective on these questions I hear so often,
"How do I stop a flashback? How do I manage a moment where I feel everything's out of control? What do I do when I feel like I'm floating?"
I asked Megan how someone applies mindfulness in answer to those questions. And, how we can use mindfulness to interrupt, prevent or stop a flashback. This is what she said:
A couple of points. One reason why a definition of mindfulness is somewhat amorphous or challenging is because mindfulness itself is an experience, or an "experiential knowing." You have to put action into mindfulness. It's not just a theory we can hope we're doing. You have to actually become aware of yourself through sensory awareness and becoming aware of the world around you through orientation.

There are a couple ways that assists in the anxiety, panic and flooding experience, which can lead to flashbacks. Another point of mindfulness is that it's a muscle you have to develop. So, interrupting panic, anxiety or a flood is providing a worked muscle to end up orienting back to the environment around you; being able to become aware of sensory information that is coming into you and beginning to slow and pause.

A really effective way that this ends up working is through the idea of a panic or anxiety attack: Mindfulness is being able to interrupt that process by pressing a pause button inside of that process to end up developing space. That space then has the ability to either shift the thought or relieve the adrenalin dump, which shifts the emotional response.

One of the ways you can develop that yourself is by noticing something that really feeds you. That is, creating pause and space in the cycle of a panic attack by imagining something that makes you feel good.

So that is one way of approaching interrupting a flooding situation. You can use any focus favoring any of your senses: sight, smell, sound, touch, or taste. The point is to reorient yourself to the present moment that you are experiencing rather than the thought, the adrenalin and the emotion tied to the panic.
So, what do you think? When you put the theory of mindfulness into continual practice you can imagine how the thought/adrenalin/emotion process gets hijacked (in a good way), which allows you to reclaim control in the moment. Successfully building the muscle means practicing mindfulness in low stress moments, which will make it easier to access and utilize in more challenging circumstances.
Let me know what you think of this, how it works for you and other ideas of how to stop PTSD anxiety, flashbacks and panic by leaving a comment. We're all in this together; share your voice with me.
Michele is the author of Your Life After Trauma: Powerful Practices to Reclaim Your Identity. Connect with her on Google+, LinkedIn, Facebook, Twitter and her website HealMyPTSD.com.
APA Reference
Rosenthal, M. (2014, May 28). How To Stop PTSD Anxiety, Flashbacks and Panic (Part 2), HealthyPlace. Retrieved on 2019, July 21 from https://www.healthyplace.com/blogs/traumaptsdblog/2014/05/how-to-stop-ptsd-anxiety-flashbacks-and-panic-part-2
Author: Michele Rosenthal