When PTSD and Intimacy Collide: What Really Happens?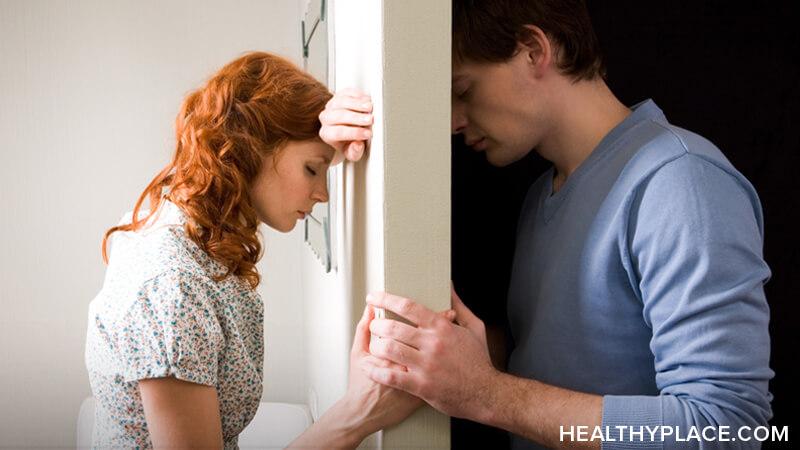 Difficulties with posttraumatic stress disorder (PTSD) and intimacy are common, regardless of the nature of the trauma leading to PTSD. A quick search of the Internet will return dozens of links to websites regarding PTSD and intimacy and the challenges PTSD presents in maintaining intimate relationships. There is a flood of information regarding trust issues, poor communication, closeness, violence, sexual dysfunction, and more. However, in my case, all the facts and statistics do is cause my eyes to glaze over without really getting to the point. In an intimate relationship, partners usually come to understand each other's behaviors. What really happens in a relationship when PTSD and intimacy collide?
When PTSD and Intimacy Collide
While reading through a PTSD forum, I came across a plea for help from a man whose wife had suddenly left him. He described her rapid change in behavior. Almost overnight she began finding fault in everything he did for her while she continued to expect more and more from him. She didn't want to be touched. She didn't want to talk. She accused him of infidelity. He wasn't on the forum because he saw these behaviors as symptoms of PTSD. He was there because he knew she had past trauma and he wanted to respond to her without triggering her PTSD.
While I was full of respect for his desire to avoid traumatizing the woman who had just wholly torn him apart, I was shaken by his story. If it had been an older post, I might have thought it was written by my husband only a year earlier. I had acted similarly while on the verge of a dissociative fugue. Just as the man writing the post could not see how his wife's behavior was an extreme flare-up of PTSD symptoms, my husband struggled to understand what was happening to me. When PTSD symptoms intensify, intimate partners can be utterly unprepared for the changes and challenges that rapidly take place in their significant other.
PTSD Triggers Cause Sudden Changes in Intimacy
While the story above describes two extreme situations, it points out how much can change when an individual is dealing with heightened PTSD symptoms. Hidden triggers, those flashes from the past that trick PTSD brains into emotionally revisiting traumatic events, can surface at any point in a developing or established relationship. Even after being together for years, a couple's intimacy can be adversely impacted by PTSD.
Here are some examples of common changes in behavior people might see from partners experiencing increased PTSD symptoms:
They begin avoiding physical contact, including holding hands or kissing.
They have a lack of interest in previously shared activities.
They express anxiety or panic if their partner is overdue and can't be contacted.
They sleep excessively.
They don't want to talk; they seem disinterested in their partner.
They become overprotective.
They become dependent on their partner to complete tasks they used to do for themselves.
They forget conversations or commitments.
They begin or increase their smoking, drug use, drinking, or computer gaming.
They develop an unwarranted fear of their partner.
They become more critical or demanding of their partner.
PTSD Can Lead to Deeper Intimacy
While the list above may seem intimidating, my experiences have resulted in a stronger relationship with my husband. Couples don't need to fear PTSD. By understanding that PTSD can result in symptoms that require support, couples can establish a plan for what to do if difficulties arise. The truth about PTSD and intimacy is this: while PTSD presents its challenges for couples, it also calls upon each partner to share and grow in ways that are immensely rewarding.
Sources
APA Reference
Hollowood, T. (2018, January 10). When PTSD and Intimacy Collide: What Really Happens?, HealthyPlace. Retrieved on 2019, August 24 from https://www.healthyplace.com/blogs/traumaptsdblog/2018/01/the-truth-about-ptsd-and-intimacy
Author: Tia Hollowood