How to Improve Mood and Motivation with Creative Projects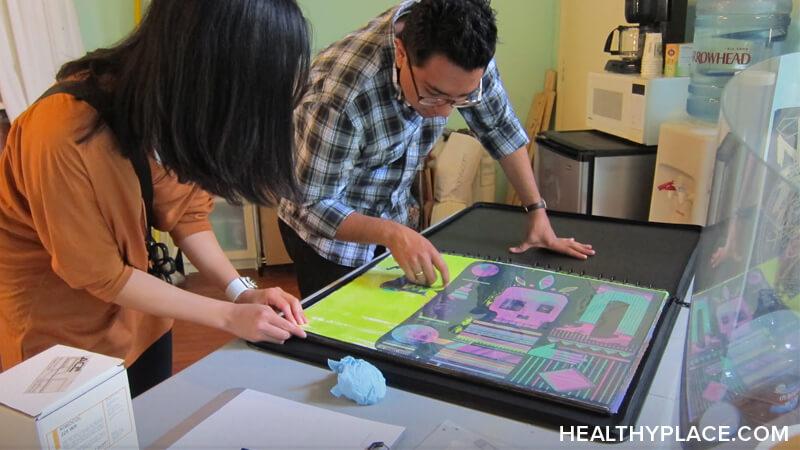 You can improve your mood by turning your favorite hobbies into creative projects. It is no secret that creative hobbies such as drawing, coloring, and writing can tame your anxious mind and allow you to express yourself, but what if we took hobbies further by incorporating them into creative projects? Read this article to learn about the benefits of creating projects out of your hobbies and how they improve mood.
Improve Mood and Motivation by Starting Small
When you do things that you enjoy, you improve your mood, but it can be so easy to overlook the therapeutic benefits that you are absorbing. If you write stories frequently, a short fiction story might appear to be something strictly for pleasure. It might not seem to have a therapeutic effect because you are not writing about your mood. However, as you write, you are thinking and gathering thoughts for new stories. Subconsciously, your mood changes and you become more creative. Your mind becomes more motivated to channel that creativity into more stories and other hobbies.
Then Think Bigger
Many people think that if they write a great story or paint a pretty picture, that is enough. It is time to put the pen or paintbrush down and do something else. But if you do something well, why not continue with it? You do not have to stop with one design, story, or song. You can continue to create these things and find a way to combine the results of each work. For instance, if you write a lot of stories, you could make an anthology. If you love to create music, you could produce your own album or perform several songs at a talent show. These things can be both fun and therapeutic. You could put the results on display in your room or on social media websites.
A few years ago, one of my friends posted really pretty pictures on Facebook. She captioned them with praise for adult coloring. Looking for a new hobby at the time, I decided to try it. I enjoyed coloring mandalas and inspirational quotes. After coloring several pictures, I decided to put them on a bulletin board. The combination of colors and words made me feel happy, and the quotes inspired positive thinking. Also, just having a lot of ideas out where I could see them when I woke up reminded me of the value of every day.
I Recently Created a Hope Box
After reading Morgan Meredith's blog called "Why You Need a Bliss Book and How to Start One," I thought that sounded really interesting. But instead of writing a book, I thought it would be fun to make a hope box.
The idea of a hope box started after I identified my biggest struggle: Finding hope. After talking to my friends and my therapist about my feeling of hopelessness, they reminded me of my strengths and accomplishments. By covering a box with positive quotes and mandalas that I colored, I started to remember signs of hope when I needed them most. So I made lists of my hopes and aspirations and put them in the box.
What kinds of therapeutic projects have you done to improve mood? Please share them in the comments.
APA Reference
Lueck, M. (2018, July 28). How to Improve Mood and Motivation with Creative Projects, HealthyPlace. Retrieved on 2023, December 10 from https://www.healthyplace.com/blogs/toughtimes/2018/7/how-to-improve-mood-and-motivation-with-creative-projects
Author: Martha Lueck