Using Creativity to Build Self-Esteem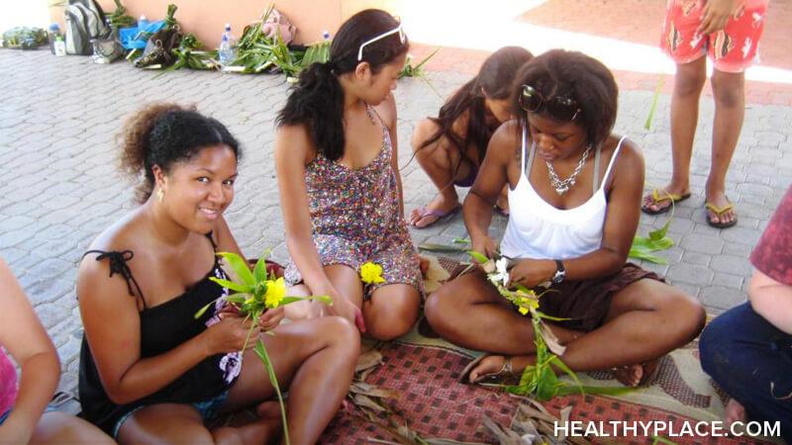 Creativity can help you to build self-esteem, improve your mental health and boost your wellbeing. There are many ways that you can be creative and it doesn't matter what you do. For example, it can be anything from writing, art, design, playing music, cooking, scrapbooking, pottery, cake decorating, knitting, sewing, woodworking, photography, gardening or dancing. Here are some reasons why it's worth trying creativity to build self-esteem.
How Creativity Helps to Build Self-Esteem
It's a way of self-expression. Unexpressed thoughts and feelings can be very damaging and it's important to let them out in a healthy way. As well as allowing you to express your thoughts and feelings, creativity can help you to make sense of them and it can help put things in perspective.
It gives you something to focus on. Creativity can help take the focus away from destructive negative thoughts. It is a healthy way of channelling negative energy into something positive.
It teaches you to focus on the process. Creativity can teach you to be mindful and immersed in the present moment.
It gives you purpose and meaning. Creativity gives you something meaningful to do.
It can be enjoyable. Doing something enjoyable gives you good feelings which help you feel better about yourself.
You can learn something new. Creativity is an opportunity for learning and that can help you to build confidence. For example, learning to draw or playing a musical instrument.
It can give you a sense of accomplishment. Accomplishment can come from the process of doing or learning and it's not necessarily about the end result. As a bonus, you may feel a sense of accomplishment when you create something.
It can be a way of connecting with other people. Doing something that you enjoy is an opportunity to connect and make friends with like minded people.
It is therapeutic. The benefits of creativity are recognised. There is widespread use of creativity as therapy, for example, art therapy and music therapy.
Using Creativity to Build Self-Esteem - Where to Begin
If you're not sure where to begin, look for something that you might enjoy or benefit from. You can be creative either on your own or in a group and there are many options. Be prepared to try out different things until you find something that works for you.
It's important give yourself permission to create without self-judgement, and stop criticising what you do. Creating without being self-critical might take some getting used to but the benefits are worth it. It really doesn't matter how good you are at something. Being creative is good for your wellbeing and that's what matters. Learn to free yourself of your inhibitions, and give yourself permission to be yourself.
Creativity has personally worked well for me and I highly recommend it. I encourage you to try creativity to build self-esteem.
How Creativity Can Help Build Self-Esteem
In this self-esteem video, I talk about creativity and how it can help you to build self-esteem.
You can find Fay Agathangelou on Facebook, Google+, Twitter, Pinterest and her website.
APA Reference
Agathangelou, F. (2015, November 10). Using Creativity to Build Self-Esteem, HealthyPlace. Retrieved on 2019, August 19 from https://www.healthyplace.com/blogs/buildingselfesteem/2015/11/creativity-to-build-self-esteem
Author: Fay Agathangelou
Thank you Emma, I'm glad creativity is working very well for you. It certainly is a great form of self-expression, and definitely something good to focus on. It's empowering to be feeling in control :)
Hi Irene, thanks for your comment. It's great that you're exploring creativity in so many ways. Capturing nature is wonderful, and so is the cooking and painting. Very inspiring. Hope you enjoy your holidays :)
Thanks for sharing that Renita. Colouring books are certainly becoming very popular in so many places. I'm glad you're enjoying the colouring-in and getting so much out of it. Keep on doing that because it's wonderful, and hopefully you've inspired some others to try it out too. :)
Leave a reply