Happiness and Depression: It's Possible to Feel Both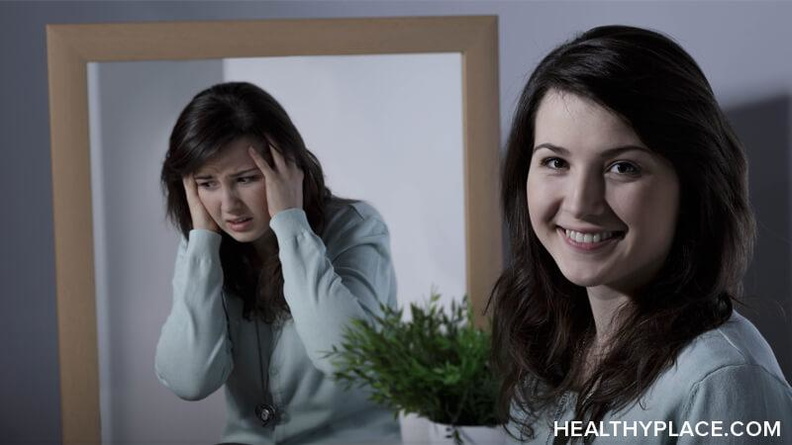 You can feel depression and happiness together. When I dealt with my first severe bout of depression from my early to late teens, the best way to describe it would have been an all-encompassing darkness. It was the stereotypical, everything sucks versions of depression that we so often see in media, fiction and on the Internet. As many of us know, however, that's not the only form of depression there is. So why are we only presented with this version of it? Why aren't we presented with happiness and depression together?
Depression and Happiness Can Happen at the Same Time
The short answer to the question I asked above is, I don't know (Depression Is Not Sadness). I speculate that maybe it's easier to understand depression hitting when everything seems to suck anyway. Think about it, how many times do people describe less-than-favourable situations as depressing? Or when people are a little sad and they say they feel depressed? The problem is likely that the word depression has become synonymous with sadness, so it must only happen to sad people (Is Depression Just Sadness).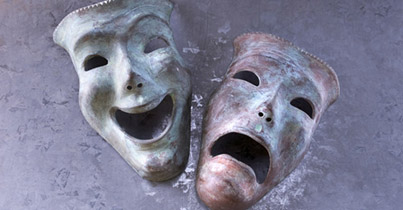 It doesn't. My second severe bout of depression has come along when I'm mostly, if not completely, happy. True, there are things in my life that I'm unhappy about, but, overall, I feel happy.
Let me tell you, it's one of the strangest things to feel content with your life and have depression swirling like a weight you can't put down.
It's not often you hear about the happy person with depression though. As open as I am with my mental illnesses, I haven't quite been so honest when it's come to my depression. I've used the phrase, "I'm fine," all too much when I've really felt like lying down and sleeping the day away (Depression – I'd Rather Be Sleeping). I've said, "I'm good," when I didn't quite mean it.
Why We Don't Hear about Happy People with Depression
There are two main reasons I feel like we don't hear about depression in happy people.
People don't understand how happiness and depression can exist simultaneously.
Those who feel the two simultaneously feel like one or the other is probably a lie.
To start with number one, from what I've seen, as soon as someone with depression shows even a hint of being happy, an observer thinks the depressed person is cured, or, even worse, that the person never had the disorder to begin with. Because we've been so bombarded with this idea that depression equals sadness, the perception is that there's no room for any happiness at all, so as soon as it shines we get either of those two reactions. This silences people because authentically sharing about the disorder would mean to be argued with about its validity and supposed cure.
Number two is even trickier in some ways because it's a war in our own minds. When the depression is hitting, especially when it's hitting hard, there's no question of its existence. It can become so powerful that it makes us question if we were happy at all. Equally, in the moments of happiness it can feel like the depression is a lie.
I know for me, when I'm out doing things I enjoy and am having a good day, my depression is nothing more than an afterthought and I sometimes question just how bad it actually is. It all comes crashing down when I'm alone with my thoughts, however. That's when the war between the two starts again.
What You Can Do If Someone Who Is Happy Expresses They Have Depression
Quite simply: believe them (How to Help and Support Someone with Depression).
You can find Laura on Twitter, Google+, Linkedin, Facebook and her blog; also see her book, Project Dermatillomania: The Stories Behind Our Scars.
APA Reference
Barton, L. (2016, June 23). Happiness and Depression: It's Possible to Feel Both, HealthyPlace. Retrieved on 2019, August 21 from https://www.healthyplace.com/blogs/survivingmentalhealthstigma/2016/06/happiness-and-depression-its-possible-to-feel-both
Author: Laura Barton