Dangers of AA's Addiction Recovery Program: 12-Steps Back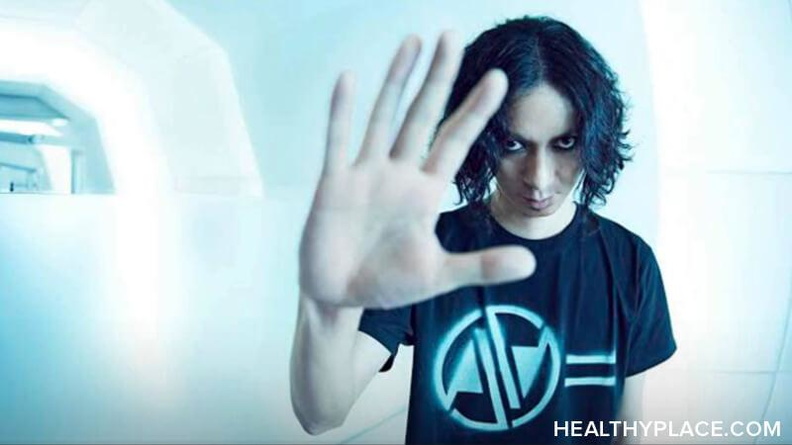 There are a lot of reasons that I chose to get into the field of addiction treatment, and my beliefs in the danger of AA's addiction recovery program (and others modeled on it) was the main reason. Why do organizations such as Alcoholics Anonymous retain such a glorious public perception, all the while having success rates of approximately 5 per cent after one year? Even AA's own Comments on A.A.'S Triennial Surveys, which is difficult to find, and even more difficult to decipher, does in fact state these dismal results.1
AA's Addiction Recovery Program Presents Many Barriers to Recovery
I have many reasons for thinking the way I do. AA enforces some barriers to recovery that won't benefit a recovering addict. Here are some of those dangerous barriers.
Uses Self-Deprecating Descriptions
As a mental health stigma blogger, I often speak about the labels that people use to describe themselves and how it affects their self-esteem and confidence. If you constantly refer to yourself as your illness, or your condition, you create a dangerous self-fulfilling prophecy that will time and time again lead you down the same road.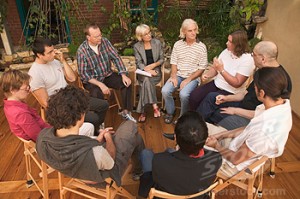 If you sit around in a circle and call yourself an addict or alcoholic enough times, you are going to start viewing yourself as solely an addict or alcoholic. And that doesn't leave much room for growth.
I broke my thumb once. But I don't walk around telling people 'Hi, I'm Chris and I'm a broken thumb.' It doesn't define me any more than someone who has coped with their mental health challenges by over-drinking or using drugs.
Claims Powerlessness
The first step of 12 step programs such as Alcoholics Anonymous or Narcotics Anonymous is to 'admit that you are powerless over alcohol and that your life has become unmanageable.' I get the unmanageable part, but if someone is truly powerless, then what hope is there for recovery?
Drugs and alcohol are inanimate objects and inherently can't have power over a person. It is our thoughts that lead us to drugs and alcohol, not the alcohol itself. The first thing I try to teach my clients is that they do in fact have the power to overcome their addiction. For many, it's the first time anyone has ever told them that they aren't powerless, and that's incredibly frightening.
Creates a Replacement Addiction
Think about this. If you gave up drinking 20 years ago, but still spend all of your free time in the 'fellowship' of AA, then are you really recovered? I know countless people who go to literally hundreds and hundreds of meetings every year. They go to these meetings, talk about drinking, talk to others about drinking, and rehash their past drinking lives. It doesn't sound very recovered to me.
Relapse Is a Self-Fulfilling Prophecy
Members of 12 Step groups are told that 'one [drink] is too many and a thousand is never enough.' This creates another dangerous self-fulfilling prophecy that I see on a daily basis in the treatment center I work at. The clients who do not endorse AA may have a slip one night and get back on track. Others who believe in AA are convinced that they have no control over their actions, and therefore spiral further and further into addiction. They believe 1,000 drinks are never enough, so since they're relapsing, they may as well live by the saying.
Ignores the Possibility of a Dual Diagnosis
Any certified professional in the field of addiction treatment can tell you that heavy drinking or drug use is most often times a signal of an undiagnosed mental health issue such as depression or anxiety. There is rarely, if ever, any talk about mental health in the rooms of AA. Therefore, someone who is self-medicating their depression with alcohol and who attends AA will be told that they have a 'disease, for which there is no known cure' and that the only solution is for them to attend meetings for the rest of their life.
The reason I took the job at the long-term treatment center that I work at is that they were changing from AA's Disease Theory approach to the Community Reinforcement Approach.2 I got to see both sides of the spectrum and can see, on a daily basis, just how much happier, productive and empowered clients are now that they no longer have to refer to themselves as an alcoholic and attend mandatory meetings.
Their self-esteem has sky-rocketed, so when they slip, they slip for shorter periods of time. Most importantly, they no longer feel as though they have a death sentence looming over their heads. We are still going over the statistics, but since changing formats, our graduation rates have more than tripled.
Uses an Unproven Addiction Recovery Theory
As this article in the New York Times states, many addiction practitioners are essentially committing medical malpractice by continually using a method that is not scientifically proven, does not take into account individuality and does not address mental health.3
All this to say, if AA worked for you, then great. But if it didn't, don't despair because there are other ways. SMART Recovery is an evidence-based community addiction group that is becoming increasingly popular. In addition, look into any approach that uses either cognitive behavioral therapy or rational emotive behavioral therapy, which are both evidence-based practices for the treatment of addiction.
You don't have to go to AA to beat your addiction. There is a great deal you can do on your own to overcome your addiction. Do your research, make sure that whatever you are reading is evidence-based, and don't buy into a program simply because it is the most well-known.
Chris Curry's website is here. Chris is also on Google+, Twitter and Facebook.
Sources
Hams Harm Reduction Network, Inc (Ed.). (n.d.). Comments On AA'S Triennial Surveys. Retrieved August 23, 2017.
Robert J. Meyers, Ph.D. (n.d.). Retrieved August 23, 2017.
Brody, J. E. (2013, February 04). Effective Addiction Treatment. Retrieved August 23, 2017.
APA Reference
Curry, C. (2013, February 25). Dangers of AA's Addiction Recovery Program: 12-Steps Back, HealthyPlace. Retrieved on 2019, September 16 from https://www.healthyplace.com/blogs/survivingmentalhealthstigma/2013/02/one-step-forward-twelve-steps-back
Author: Chris Curry