Self-Harm and Exercise: Get That Positive Energy Moving
I've never been a huge fan of running or lifting or going to a gym. For me, it takes a lot, and I mean a lot, of motivation to get my butt out of bed to work out for an hour. My family, on the other hand, almost obsesses with working out. Half of my relatives are P.E. teachers or Physical Therapists and have raced in half or full marathons. Many are now into CrossFit, which scares the living crap out of me.
During high school, when I was struggling with self-harm, I was a serious dancer. I went to a strict ballet school, which kept me busy almost every night of the week. It was good, staying fit and pushing my focus onto something else. However, when dancing I could not wear bracelets and no matter how much make-up I put on my scars, the sweat would eat it away.
Then, questions would be asked and lies would be spit out.
Ballet was something that I found helpful after stressful days at school. Yes, it was avery intense ballet company, but it was worth the time. Even today, I can still do many of the moves I used to do and luckily still have some flexibility. However, I'm not that body I was and in ways it is a good thing – I'm a new person. Someone I'm slowly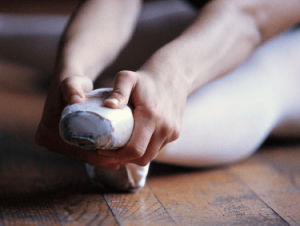 learning to be proud of.
Using Exercise as a Coping Skill
Many people struggling with a mental illness or low self-esteem turn to working out as a coping skill. Those who self-harm often see exercise as a positive coping skill, opposed to the negative one they've learned to fall towards. Luckily, I had ballet as a positive coping skill during my self-harming days and I believe, looking back, it did help.
There are so many different ways to get your body moving and your energy flowing. There are classes in every town that offer a wide variety of options that may fit your style. For someone like me, I tend to turn towards Zumba and Pilates because it fits who I am. Some people may prefer a kickboxing class because it is a positive way to get out that frustration instead of marking your body with it.
The only downfall, at times, is the money aspect. I know, for one thing, I can't afford some of these classes. Luckily, I have the ability to at least get to a gym and use the elliptical or treadmill or weights.
However, the question is – will I get my butt there?
Motivation Will Create Positive Energy
Recently, I've been missing my days of dancing. Since I've been done with college, and the college dance team, for over a year, I haven't gotten that type of exercise in a while. Looking back at pictures from my high school and college years, I'm realizing how lucky I was to be a part of a group or school that constantly kept my energy going.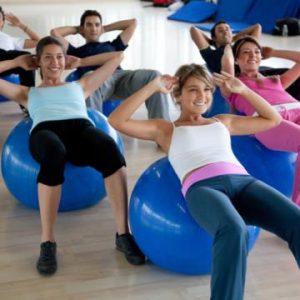 Like, I said – I have a membership to a gym. The gym doesn't have classes, because I can't afford it, but it has more than enough machines. I can easily walk to the gym, stay for an hour, and walk back a few times a week.
But I need the motivation!
I'm going to challenge myself to get out and workout. Whether it is going on the elliptical or walking my dog for a mile, I need to do something every single day. I will admit, the rush after working out is worth it and after years as a dancer, I know and miss this rush.
All you self-harmers, I'm challenging you too. When you feel like you want to cut, blast some music and do some crunches or go for a walk around your neighborhood. If you're holding a razor or scissors in your hand, put it down and ask your parents if they will help you get a membership somewhere. I'm challenging you and I'm challenging myself.
Because we all could use some positive energy.
APA Reference
Aline, J. (2013, August 14). Self-Harm and Exercise: Get That Positive Energy Moving, HealthyPlace. Retrieved on 2023, January 27 from https://www.healthyplace.com/blogs/speakingoutaboutselfinjury/2013/08/self-harm-and-exercise-get-that-positive-energy-moving
Author: Jennifer Aline Graham