Is A.A. the Only Way to Recover from Alcoholism?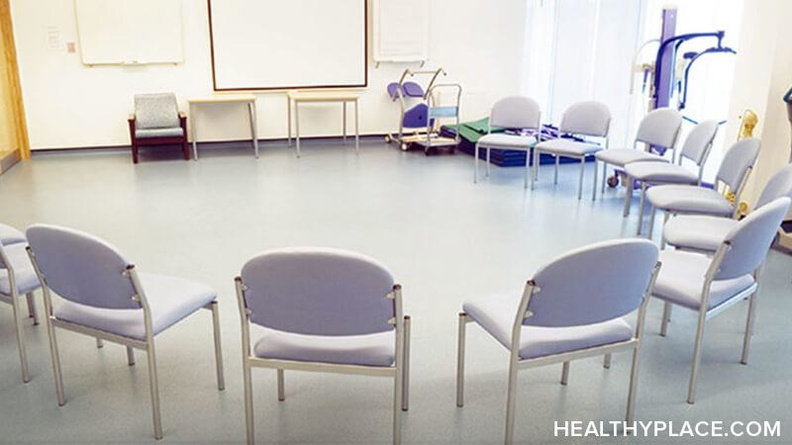 Is Alcoholics Anonymous (A.A.) the only way to recover from alcoholism? Like many survivors of spiritual abuse, I have a problem with a Higher Power. While A.A. literature says one's Higher Power is "God as we understand him," the chapter to the agnostic basically argues for the existence of a God. So where does that leave those of us who have some problems with God? The good news is A.A. is not the only way to recover from alcoholism. There are several other organizations that, while not as well known, are just as effective as A.A. Here are three.
Secular Organizations for Sobriety (S.O.S.) to Recover from Alcoholism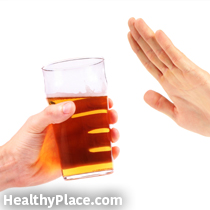 According to the Center for Inquiry, Secular Organizations for Sobriety (S.O.S.) takes a self-empowerment approach to recovery. S.O.S. sees sobriety as a separate issue from everything else, and promotes abstinence as "Priority One, no matter what!" Rather than admit powerlessness over alcohol, S.O.S. credits the individual with achieving and maintaining sobriety by any path necessary. S.O.S. encourages a scientific approach to understanding alcoholism and a healthy dose of skepticism toward miracle cures.
The website reads:
Honest, clear, and direct communication of feelings, thoughts, and knowledge aids in recovery and in choosing nondestructive, nondelusional, and rational approaches to living sober and rewarding lives. SOS encourages the scientific study of addiction in all its aspects. SOS does not limit its outlook to one area of knowledge or theory of addiction.
In other words, it's a tailor-your-own-approach to sobriety.
LifeRing Secular Recovery to Recover from Alcoholism
LifeRing.org explains LifeRing Secular Recovery's approach to addiction treatment as
. . . based on developing, refining, and sharing our own personal strategies for continued abstinence and crafting a rewarding life in recovery.
Instead of the 12 Steps, LifeRing operates on the "3-S Philosophy:" sobriety, secularity, and self-help. Sobriety is defined as complete abstinence. Secularity is a reliance on human methods rather than a Higher Power, but people of faith are welcome. Self-Help is reliance on the individual's own personal motivation and effort. The website reports:
The LifeRing approach is compatible with a wide variety of ab­stinence-based treatment programs. The basic LifeRing therapeutic orientation is pragmatic and eclectic. The expert may readily identify elements of cognitive behaviorism, Motivational Interviewing, Solution-Focused Therapy, and many other schools of thought in the LifeRing mix. There are letters of refer­ence for LifeRing from treatment professionals. Although the LifeRing approach is different from 12-step, LifeRing has operated for years side by side with 12-step groups without friction.
SMART Recovery to Recover from Alcoholism
SMART stands for Self-Management And Recovery Training. The website reports that the approach, called the 4-Point Program:
• Teaches self-empowerment and self-reliance.
• Provides meetings that are educational, supportive and include open discussions.
• Encourages individuals to recover from addiction and alcohol abuse and live satisfying lives.
• Teaches techniques for self-directed change.
• Supports the scientifically informed use of psychological treatments and legally prescribed psychiatric and addiction medication.
• Works on substance abuse, alcohol abuse, addiction and drug abuse as complex maladaptive behaviors with possible physiological factors.
• Evolves as scientific knowledge in addiction recovery evolves.
• Differs from Alcoholics Anonymous, Narcotics Anonymous and other 12-step programs.
You Can Recover from Alcoholism without A.A.
For some people, A.A. works. But for some of us, faith is out of the question. The above organizations are also a valid path to sobriety. As we said in the Army, "If it's stupid but it works, it isn't stupid."
You can also find Becky Oberg on Google+, Facebook and Twitter and Linkedin.
APA Reference
Oberg, B. (2016, July 11). Is A.A. the Only Way to Recover from Alcoholism?, HealthyPlace. Retrieved on 2023, December 6 from https://www.healthyplace.com/blogs/recoveringfrommentalillness/2016/07/is-a-a-the-only-way-to-recover-from-alcoholism
Author: Becky Oberg