Exposed: A Nasty Trip to the Pharmacist
When you are diagnosed with a mental illness, it can feel like your life is suddenly on display. You can feel sort of like an exhibit at a museum - one your family and friends and psychiatrist want to tend to. It's not easy getting used to this, but what about when you encounter people, situations, on your road to recovery that make you feel exposed?

Defining "Exposure"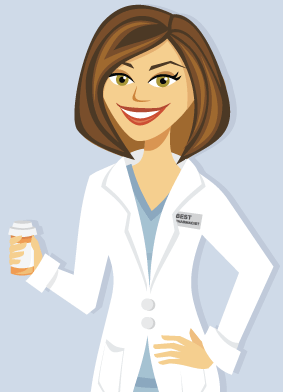 Let's check in with Wikipedia to define the word:
Hmm. I have always been impressed with the versatility of Wikipedia, but I am taken to a page on photography. Lists on lighting and other things which confuse me even after drinking too much coffee.
I typed in many variations and, aside from learning what angle I should tilt my camera to capture the essence of a tree at dusk, I am met with one word--Stigma. And this makes sense: when we are learning to accept the diagnosis, to take care of ourselves, we can feel as if our lives are no longer our own. We can feel exposed and we can feel stigmatized.
An Example of Feeling Exposed. . .
I feel as if this blog is sort of confusing and I need to reign it in a bit. The idea for it was simple: To describe an experience I had yesterday at the pharmacy. An experience that made me feel both stigmatized and exposed.
I was waiting diligently at the pharmacy where I pick up my medication each month. I was told, as usual, that I would wait fifteen minutes give or take another forty-five minutes. This is usually a great time to try and not waste money on some pretty essential things: chocolate, make-up, vitamins, dog treats, and other stuff. As I was trying to convince myself that I probably did not need "ash-blue" mascara to liven up my life, my name was called to pick up my medication.
I had a new prescription; an anti-inflammatory for a sprain that has left me cursing and limping. So, doing her job she pulls out the bottle of medication to tell me that it may or may not cause death etc. But before she does this, she methodically pulls out the other bottles, carefully placing them in a blue basket on the counter. A basket with see through edges. A basket with about 7 different prescriptions in it. Suffice it to say a couple of these are not mental health medications but I found it hard to listen to her rambling on about the new prescription when I was suddenly, acutely, aware that there was a rather long line-up behind me and my bottles of pills---the labels clear for all to see--were sitting on the counter.
She finished her explanation and slowly put the bottles in a bag---a clear bag. I kid you not. I was without a purse to stash them in and told her this. I also told her, nicely, that it would be preferable to have my medications in a proper bag and not visible to others. She laughed. A light laugh, but a laugh. I pushed on, explaining that the medication I take is personal. I wonder how she might feel having bottles of mood stabilizers and antidepressants on display? I was kind in my comments, even gracious, but was met with the following reply: "These were in three separate bags before!"
I am certain that pharmacists are trained to respect privacy but this is not the first time this has happened to me and it is probably not the last. It made me feel exposed and not because I am ashamed of my mental illness, but because it's a private part of my life. That said, I have had some wonderful pharmacists and I must give credit where credit is due.
In conclusion: I will take advantage of the pharmacies free "delivery service" from here on out.
Insert expletives and an apology for the length of this blog.
APA Reference
Champagne, N. (2013, July 26). Exposed: A Nasty Trip to the Pharmacist, HealthyPlace. Retrieved on 2019, September 22 from https://www.healthyplace.com/blogs/recoveringfrommentalillness/2013/07/exposed-a-nasty-trip-to-the-pharmacist
Author: Natalie Jeanne Champagne