The Mental Illness and Self-Confidence Connection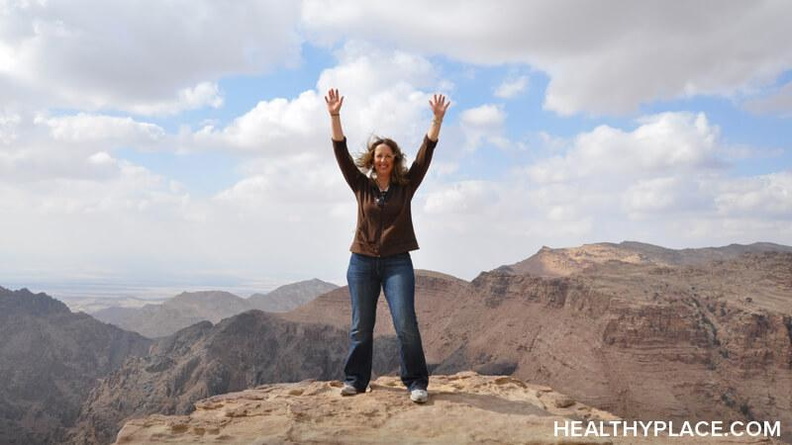 Mental illness and self-confidence are intricately connected, before and after a mental illness diagnosis. Self-confidence is a tricky thing to define, and even more so when connected to mental illness, but it's important so let's give it a shot.
What Is Self-Confidence?
Let's refer to the good old thesaurus for a general description and then narrow it down and connect self-confidence to mental illness and our experience of confidence. Confidence is defined as having a "belief in oneself . . . self-assurance . . . determination." I expected more of a definition, a few thousand examples perhaps, but that is what I get and I suppose that gives us a lot to work with.
Let's be honest: We could write a massive book on confidence and surely many exist but, in my experience, mental illness has impacted my self-confidence in many ways.
How Mental Illness Affects Self-Confidence
Here are a few examples of mental illness affecting self-confidence that I believe many people who live with mental illness can relate to:
Before diagnosis, our behavior influences self-confidence. We may wonder why we act certain ways or respond to life events differently than those around us. A couple of examples: why we cannot seem to hold a job for long and why our relationships suffer.
Once we have been diagnosed--despite finding reason for our emotions and actions--we suddenly have a mental illness and that's scary. At first, the mental illness diagnosis is downright frightening and negatively influences our confidence.
While on the road to recovery, our confidence may waver; taking medications, practicing self-care and trying to figure the entire mess out. It's a lot of work and can be isolating.
These are just a few examples. If I could sit still long enough, I would type pages (that would be rather wordy and entirely boring I suspect). But it's important to share our experience and to understand that self-confidence is something we all define differently.
Pursuing Self-Confidence with Mental Illness
Yes, I know, recovering from mental illness is hard enough. It's something we do every single day even when we are well--we work to maintain stability. I believe that the negative impact mental illness has on our level of confidence makes recovery more difficult. Recovering from mental illness--whether we can recognize it or not--involves the pursuit of self-confidence.
Learning about our illness involves learning about ourselves. Finding stability or working toward it increases our level of confidence. After all, it's hard work and like everything else in life the stuff that we work hardest to achieve is the most satisfying.
In your experience, what's helped you find self-confidence?