Mental Illness: Let's Stop Feeling Bad For Ourselves!
I was sitting on my patio about an hour ago. I live across the road from an elementary school. Children were doing what they do best: Screaming and throwing things. Ruining my first coffee.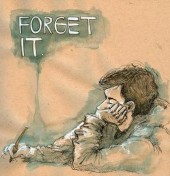 I had my day-timer in my lap outlining my day--Writing this blog is at the top of the list. I ask myself: "What can I write?" I need some motivation! Recovering from mental illness is such an expansive topic but I feel I have been being rather redundant. And that isn't like me. I write until my hands hurt. I write until I wonder why I wrote what I just wrote. Then I keep writing--a writer's life is not so glamorous (here I go feeling bad for myself again!)
It hits me: "Well, I've been feeling pretty low...My stress level is high...Give me a break!"
Instantly followed with: "I should get over it! Why am I feeling so bad for myself?" Now we have this post. I imagine it might make a few people mad. Fine. Leave some comments. But give me the benefit of the doubt and read it with an open mind...
Mental Illness is Not a Death Sentence
OK. Don't shoot the messenger, err, the jaded writer. I understand that when mental illness is dominating your life sometimes death seems like an reasonable option (Let me stress: It is not!) Maybe I should not say this. But this is true. I am making a new concerted effort to censor myself less (at least a little) in this blog. There is something to be said for stepping outside of the norm and really talking. Really talking about what matters.
So, what matters? Why am I on a tangent that does not seem to have a direction yet? Here is my point: It must be really hard to be physically disabled. To be the parent to a sick child. Mental illness is usually hidden. We can leave our homes without evidence. We don't walk with pill bottles in our hands. People are not all so lucky.
People live with the diagnosis of cancer: they struggle with their physicality; inabilities to move as most of us do without thinking. My grandmother lives with osteoarthritis. I see her struggle physically. But she smiles and bakes and hugs me when I feel bad.
I was in the post office yesterday; a man is in a wheelchair. He is smiling and I am thinking about how crappy I feel. And how awful is that? It's time to get over it; to take care of myself, get help when I need it, and stop feeling bad for myself. To be grateful!

"Yes, But Living With a Mental Illness is Debilitating!"
Yes, sometimes it is. I get it. I live it. That's the reality. That is the nature of the beast. Like needing to eat and make your damn bed (well, I have this thing for properly tucked in sheets). Living with a mental illness often makes us more empathetic. We understand pain. We understand that life isn't always peaches and cream.
Mental illness hurts. But life itself hurts from time to time. Here is my advice and let me stress that I am not pushing it on you: Let's wake up and realize that the world does not revolve around our pain. It does not revolve around our self-proclaimed tragedy. No, the world is waiting for us to wake up and become involved in it.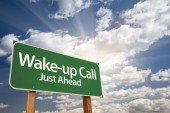 I understand that sometimes we cannot just "wake up" but when we can? Let's just get on with life! Let's remember that we are not just an illness. We belong in this world and this world is not completely black. We can paint it in different colors. And I, for one, am sick of focusing on my illness when I can be sitting in the sun without thinking about medication and appointments.
It's time to take my own advice. It's sunny out and the kids are back in their classrooms. I have trails to hike and other things to think about. So do you. We are all busy, busy recovering or busy with work and with family, but we can find just a few minutes to wallow less in ourselves and try to have some fun.
To live life on life's terms.
APA Reference
Champagne, N. (2012, June 14). Mental Illness: Let's Stop Feeling Bad For Ourselves!, HealthyPlace. Retrieved on 2019, August 17 from https://www.healthyplace.com/blogs/recoveringfrommentalillness/2012/06/mental-illness-lets-stop-feeling-bad-for-ourselves
Author: Natalie Jeanne Champagne
Hi, Rl:

You state:

"I think I understand the point you are trying to make. Unfortunately, you've mixed in lots of the negative self-talk we perpetrate on ourselves and that others tend to assume about us."

I agree with you. It's a topic, a thought, that is very new to me and so I was very much hoping I receive comments that challenge my blog.

Also, you state:

"I AM lucky not to have cancer or be confined to a wheelchair. But the person with cancer or the one confined to a wheelchair is DAMN LUCKY not to suffer from a mental illness!!"

Yes, I agree. But we all suffer and our suffering is unique to us. We cannot feel the pain associated with physical disability if we do not live with it nor can they understand our pain.

Further to this you write...

"You only bolster stereotypes by stating our mental illness is "self-proclaimed." Maybe your illness is, but I've been diagnosed by countless doctors, psychiatrists, psychologists and therapists during the past 25 years. "

I was diagnosed at the age of twelve. I am twenty-seven now. I understand your statement on a personal level but my point, which I state is mine, is that it's important to move away from just feeling like a disease.

I understand mental illness can be a death sentence, rather, result in death. I have lost friends in this fashion and been there myself. In the context of this post I am focusing on those who have achieved a state of recovery.

I sincerely appreciate your comments, they make me think and I hope others feel the same way.

Natalie
Hi, Cindy
Thanks for the positive feedback. Regarding your sons tattoo...sometimes it is the little things, the small phrases, that help us through the tough times!
Natalie
Leave a reply