Fear of Taking Psychiatric Medication
When you are first diagnosed with a mental illness, you are presented with the following information: you will probably have to take psychiatric medication for the rest of your life. For the rest of your life! That's tough to hear and to understand.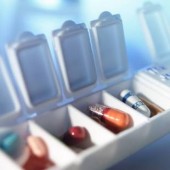 As frightening as it is to hear the diagnosis, taking medication is scary.
Mental Illness and Psychiatric Medication
It goes hand in hand: if you have a mental illness you probably have at least a few bottles of pills: bottles filled with pills, some of them work and some of do not. When first diagnosed you might go through as many different medications as you do clothing, searching for something that fits. That works. That allows you to recover--because that is the goal--and the pills, the bottles with our name on them, they are a tool we need to embrace in order to become and stay well.
The Reality of Side-Effects
Side-effects, side-effects, side-effects, side-effects! That, alone, is frightening. Courtesy of Google, we can research any and every medication prescribed to us. Our psychiatrist can tell us side-effects will be minimal but the Internet is full of warnings, precaution's, tales of woe. It's difficult, but try not to spend hours looking up medication, listen to your mental health team and, more importantly, listen to yourself. Your body and your mind.
I am terrible at taking new medication. When the topic is mentioned I recoil in my chair. I switched antidepressant's last year and was certain I would gain 50lbs despite my psychiatrist telling me that was rare, near impossible, and to calm down. I got myself in such a frenzy that it made the depression worse.
I never gained a single pound.
But side-effects are a reality: often they make you tired, or they make your hands shake (I live with that one), they make you more hungry or less hungry. The list goes on, but as time goes on, side-effects usually lesson, they might disappear completely.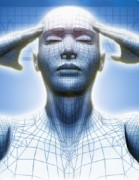 The Fear We Will Lose a Part of Ourselves
Another reason taking psychiatric medication is scary: we fear we will lose a part of ourselves, our personality, our carefully defined sense of self. And it's a reasonable fear: medication can, initially, make our mood a little flat, but just as the physical side-effects lesson this does as well. Or, if it does not, you try something else. It's like searching for a needle in a haystack, but you find it, sooner rather than later.
I was certain that taking a mood stabilizer would make it impossible for to write and to create art and play guitar. The very things that define me as a person. Instead, I became more creative as I become stable.
Fear Of The Effects Psychiatric Medication Might Have On Our Body
Last but not least, we fear what the medication might be doing to our body, inside where we cant see if everything is okay. This is a very real fear. It's wonderful to see our mind become stable, our life improving, but every time I take my medication I feel a little twinge of fear. I wonder: what it is doing to my organs? What if something goes wrong? What if it stops working?
That's tough. But it's part of the illness; it is part of our recovery. I have talked to my psychiatrist about this and she has told me that people with mental illness lead long lives so long as we take care of ourselves: don't drink, eat well, exercise etc...
When you take medication your mental health team probably insists you get a blood test every few months, and you should, when your blood work comes back normal, and it usually does, you can stop and breathe. You can focus on your recovery and understand that having a mental illness is a compromise: you take medication in order to recover.
And it's worth it, in my humble opinion, to be able to live life as I want to--- bottles of pills and all.
APA Reference
Champagne, N. (2012, March 1). Fear of Taking Psychiatric Medication, HealthyPlace. Retrieved on 2019, September 23 from https://www.healthyplace.com/blogs/recoveringfrommentalillness/2012/03/fear-of-taking-psychiatric-medication
Author: Natalie Jeanne Champagne
Hi, Katie!
The long term effects are frightening---but the benefit outweighs the risk in my opinion. With a sick mond you cannt have a healthy life! Thank you for the positive comment, I sincerely appreciate it.
Natalie
Hi, Akie:
Yes, I agree, it is ultimately a person choice. Sometimes, when the person is really ill, they need to rely on others as little bit. It's great you provide a different view-point: your life being off medication. This isn't possible for many people, but most, statistically. do try going off them, the outcome of this determines whether or not we go back on them. Thank you for sharing your story.
Natalie
Leave a reply