The Black Sheep Syndrome and Mental Health Stigma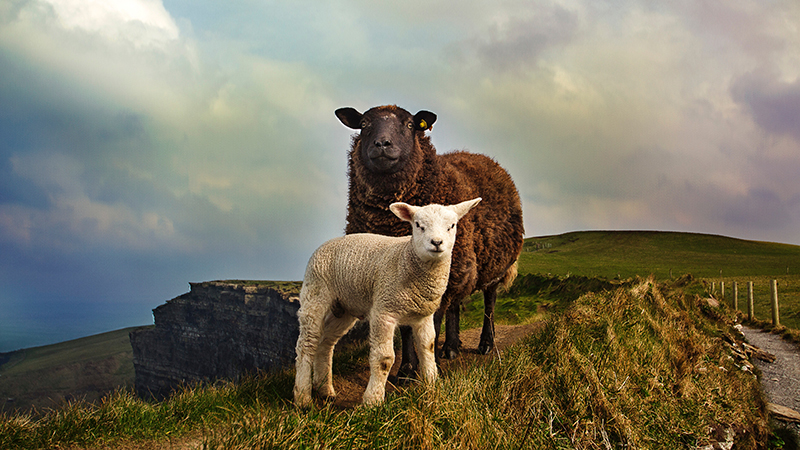 As if dealing with a diagnosis of mental illness is not hard enough, many of us are confronted with a feeling that we do not belong in our family, within our peer group -- we feel different. I'm pretty sure there is no definition for 'the black sheep syndrome' but, just in case, let me refer to my trusted thesaurus.
Alas, apparently there is! And I am not surprised that it falls in the category of EXCLUSION. It is directly connected to the following words:
-Otherness
-Alienation
-Outsider
-Not one of us
Well, I suppose this was the worth purchase and space it takes up on my desk. At this point, I'm not sure if I want to burn it or contact the editor and tell her how accurate her damn thesaurus is. The definition of being, "not one of us" really hits home with me. And I would bet you my trusted thesaurus that you have, at some point, felt this way. If you have not, please, do not hesitate to provide me, and our readers, with some tips.
Feeling like the Black Sheep In Mental Illness Recovery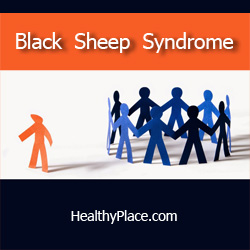 Alright, now we have a definition. But words cannot describe how it actually feels to be diagnosed with a mental illness and suddenly feel different than others. Even if we are told we are normal (what a ridiculous word) taking medication can be a constant reminder that we feel, definitely, unfairly stigmatized and segregated from others.
People, all of us, want to feel like we fit in with the rest of society. It is the human condition---amongst the importance of eating and drinking water, etc etc. The juxtaposition: we all want to be different than each other, special, and eccentric in our own way. Diagnosed with a mental illness, you probably feel like you have just landed on a different planet: The Planet of the Mentally Ill. Sometimes, regardless of positive reassurance from those who care about us, we cannot shake the feeling of being abnormal. Feeling like the black sheep.
The Definition of Normal Defies Reality
Yes, we have a mental illness but everyone has things they keep from other people. This is healthy. This, this is normal. Based on the absolute truth that there is not a definition of normal (and I will refrain from referencing my thesaurus--promise) having a mental illness, battling addiction, eating disorders and anxiety, alongside a slew of other lovely diagnosis, makes us normal. Human. Pain is a shared experience.
An example: the end of a relationship, the pain that that brings, is something shared among people, and so too is the feeling we might not fit in. But think about it: do you really want to aspire to be what the masses view as the societal ideal? An ideal that does not exist. Having a mental illness makes you unique, and the people you talk to on a daily basis, carry baggage that makes them unique. We all struggle. That's life....
Last thoughts: having a mental illness can make you feel like you are the black sheep, and rightfully so, but work to understand that 'normal' is just a variation of individual behavior. You are as normal as the person sitting closest to you. Normal, well, throw the word away.
We are all unique.
Photo by Megan Johnston on Unsplash
APA Reference
Champagne, N. (2011, December 8). The Black Sheep Syndrome and Mental Health Stigma, HealthyPlace. Retrieved on 2019, August 23 from https://www.healthyplace.com/blogs/recoveringfrommentalillness/2011/12/the-black-sheep-syndrome
Author: Natalie Jeanne Champagne
Hi, Boomzy:
I agree. The feelings do come before the diagnosis. Often, we stumble through life with a feeling that we are different. Thank you for pointing this out. I sincerely appreciate your feedback.
Natalie
Hi,
I do appreciate this comment and agree with you in that 500 words cannot begin to describe these feelings. Many books have been written on the subject, long and important ones. I had hoped I could briefly touch on the topic. Thank you so much for providing a different opinion.
Natalie
Hi, Hope:
Thank you for this comment. We live in a society that both makes feel we need to 'fit in' and at the same time be different. It can feel impossible to figure it all out--that's why I encourage people to just work to accept themselves!
Natalie
Leave a reply