Is Your 'Me Time' Really Healthy?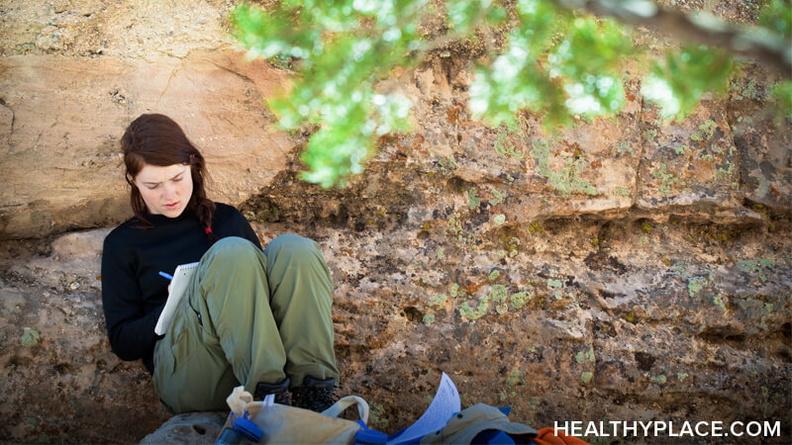 "Me time" activities are important for your happiness and health. They can be an opportunity for reflection, a break for self-care, a respite from socializing, or simply the expression of an introverted nature. However, for many people like me, me time can easily become a contributing factor for depression. Isolation is one of the more dangerous symptoms of mental illness because it encourages cyclical thoughts and keeps us from recognizing the love in our lives.
Three Clues Your 'Me Time' Isn't Healthy for You
People also use me time activities as excuses for unhealthy behaviors. Here are three clues that your alone time isn't really good for you.
1. Your 'Me Time' Happens in the Middle of an Argument
While we may all need to cool down during a heated discussion sometimes, this need should be communicated clearly and handled respectfully. Saying to your conversation partner, "I need to take a time-out from this conversation" is perfectly fine. The situation is even better if you have an expiration date for the break: "Can we take an hour to cool off and then resume?"
However, if you're storming off during the argument, especially after making your point, you may be practicing avoidance or using abandonment as a form of control. Check in with your desire to be alone; are you feeling like you're losing an argument, or that fear of confrontation is driving you to go solo? Or are you feeling overwhelmed and drained, like you may not be able to further contribute to the discussion? If it's the latter, you can respectfully disengage from the conversation to take your alone time.
2. You're Alone Because You Don't Want to be a Burden
Me time is for you. It's for your own healing, self-care, and rest. Your alone time is not for other people to be rid of you.
A common experience for many with mental illness is feeling like a burden on those we love. When life challenges us, we withdraw. We don't want others to worry about us; we think our struggles would only bring them down. In those times, we feel like we don't have anything to contribute.
If your desire to be alone stems from a desire to please others or to spare them pain, you may be entering into an unhealthy thought cycle rather than taking life-giving personal time.
3. You Aren't Productive with Your Me Time
Not everything in life needs to have a goal or measure of productivity, of course. However, your alone moments should have a purpose. If you're taking me time to relax, ensure you're actually relaxing (through whatever method relaxes you). Watch a movie, meditate, take that hike you've been meaning to, or create a painting. If you find yourself frantically knocking chores off the to-do list, though, you're not using your alone time for yourself. On the other hand, if you're in bed crying, you're also not taking alone time--you're potentially experiencing depression (Depression Symptoms: What Are the Symptoms of Depression?).
As a litmus test for the effectiveness of your me time, take a look at how you feel afterward. Are you refreshed, revitalized, recharged? Do you feel more clear-headed? If not, you may be using "me time" as a mask for something else.