Rethinking Dissociative Living 4: For Partners of Those with DID
Of all my Dissociative Living posts, only one was written for partners of people with dissociative identity disorder (DID). Maybe that's why the emails I still receive now and again from readers are almost always from partners. And the emails are always the same: something like, "I love my partner, but someone in their system broke up with me/told me to go away. Other parts love me and want me around. What should I do?" It's uncanny, really, how nearly identical each of these emails are. And here, once and for all, is my response to everyone who finds themselves desperate to know what they can do about their partner with dissociative identity disorder.
You Can't Do Anything about Your Partner's Dissociative Identity Disorder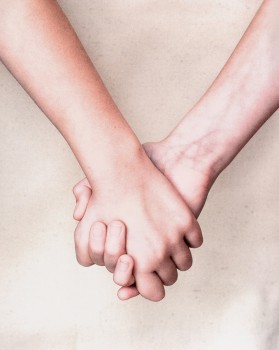 You are powerless over DID. You cannot make it better. Your love will not heal the injured and untrusting alters who want you gone. It's not even about you. If members of the system begin to trust someone and develop an intimate personal relationship with him or her, other members of the system will attempt to get that someone to go away. (There are exceptions, but if this is already the pattern with your partner, your partner is not one of the exceptions.) I'm not saying there's no hope or that it will always be this way no matter what. I'm saying you can't change it.
But You Can Make Dissociative Identity Disorder Worse
Trying to convince the reluctant members of your partner's DID system that you can be trusted will only make things worse. If they say, "Leave me alone," then leave them alone. If another alter comes to you later and wants to know why you're ignoring them, tell them. Tell them plainly, without accusation or resentment. After all, when you step back, it's a simple enough thing: "So-and-so set a boundary with me. I was respecting it. But if you'd like to spend time with me, I'm game." Or whatever. You get the idea (I hope). Don't push your way in – it will feel deeply threatening to them, and why wouldn't it? Their experience with people ignoring boundaries is extensive and some of it broke your partner into pieces.
Focus on Your Own Needs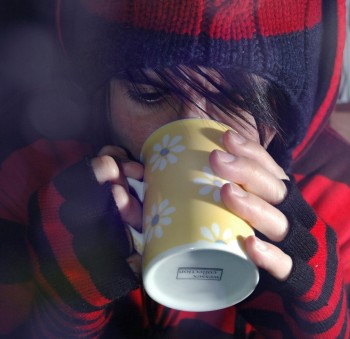 A partnership with someone who has DID can feel like being thrown out into the cold sometimes, without warning, and all the while knowing that if you could just talk to someone else, you'd be let back in the warmth. The solution isn't to get all of your partner's alters to trust you; it's to take responsibility for your own warmth. I don't say this to be mean. My aim is to save you pain, not cause it. Ultimately, my answer to the question I keep getting in my inbox is this: assume that the way things are now is the way they will always be. Now, ask yourself – can I live with it? No? Then move on. Yes? Then accept it. And be kind to yourself. Your partner won't always be.
APA Reference
Gray, H. (2014, November 14). Rethinking Dissociative Living 4: For Partners of Those with DID, HealthyPlace. Retrieved on 2019, August 25 from https://www.healthyplace.com/blogs/dissociativeliving/2014/11/rethinking-dissociative-living-part-4-for-partners-of-those-with-did
Author: Holly Gray